Tuesday Special: One Sample Challenge - 3 Tips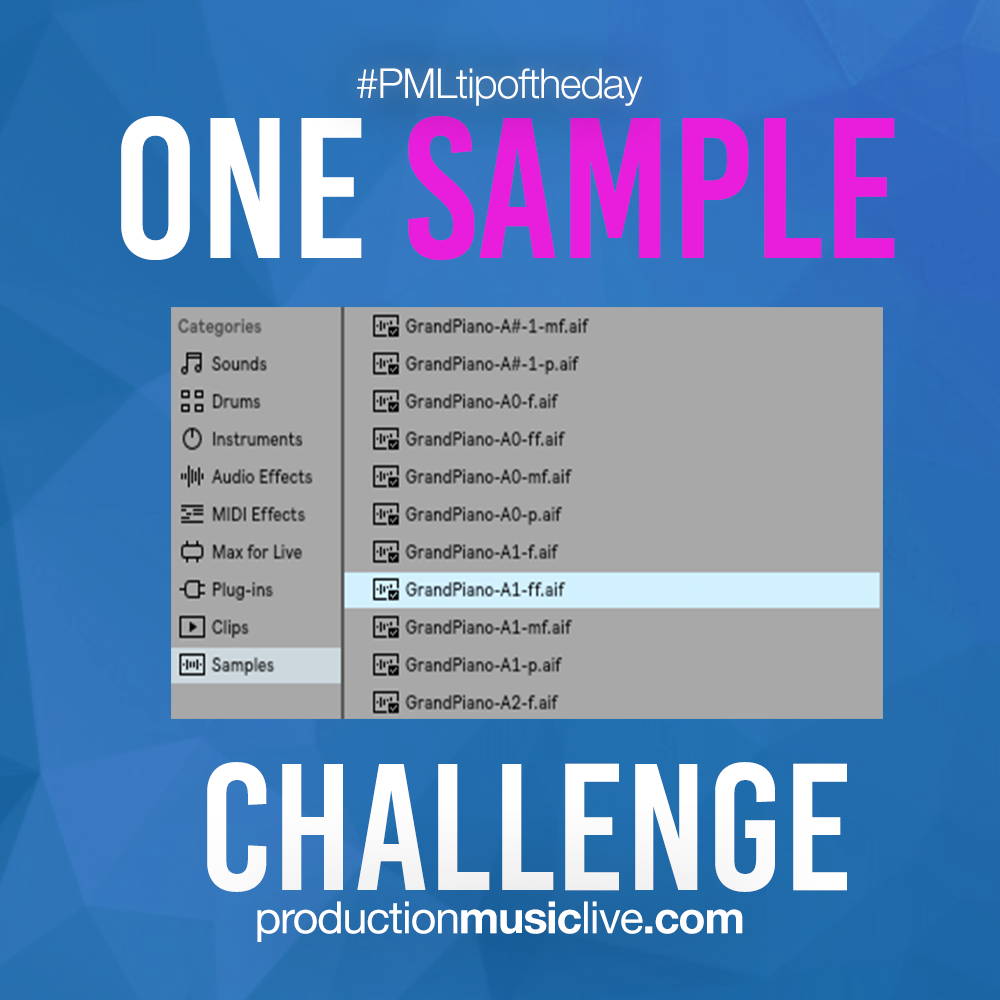 Ever faced a creative block, because the options seem to be infinite? There is just too much stuff out there, that your song might need? A new synth you want to check or a sample pack that boils your productive juices - we have all been there and it is exciting! But is it making you a better producer?
***CHALLENGE: send in your tracks created with the following method and win a free production course of your choice! Just PM us on Facebook!***
Sometimes we need to limit ourselves to evolve. Try picking one sample to create a whole track from - yes, you heard me!
Grab a HiHat Sample and pitch, reverse, redux or granulize the living hell out of it, until you have enough material to start producing a track. Get rid of a certain genre idea for this exercise: if you are a Big Room EDM guy, try to compose an atmospheric Noise Track or a soundtrack for an apocalyptic B-Movie. If Techno is your passion, grab a vocal sample and create kick, snare and hats from it and make a Trap beat - everything is allowed to get you going.
That way you limit yourself, learn new tricks and realize, that sometimes you just need to start to create something truly amazing.
Tip 1: limit yourself
By using only one sample, you train not only your creativity, but also your production skillz, because you can not load a preset. With this method you learn something and might come up with a great sound, you can use in your next real production.
Tip 2: audio effects
You always wanted to use audio effects excessively? Here is your chance to learn, what they really do and how you can use them properly.
Tip 3: change genre
Do not stay in your trodden paths, but stray away to new grounds! By letting yourself and your creativity go, you will be surprised of what you are capable of.
Do you want to be more versatile in your Sound?
Learn more in our Step-by-Step Sound Design Course !
Did these tips and tricks help you? Then send us your tracks created with our techniques and you might win a free template!
Send to info@productionmusiclive.com
Keywords:
Sound Design, How to create unique sounds, Learn Music Production, Improve Productivity, How to overcome Writers Block,