✓ We asked Mixing Engineer Guido Werner from Amsterdam to take our track "Analog Moods" (which was produced using only Ableton stock effects and the Arturia Mini synth) and perform a professional mixing and mastering on it.
✓ We asked him to use all his favorite Vst Plugins for this purpose.
✓ With one condition: Record, explain and comment on everything you do while working on this project - and that's exactly what he did.
✓ Now you have the chance to look over his shoulder - this class is fire!
✓ A complete start-to-finish mixing & mastering process on a state of the art Melodic Techno track
✓ 30+ Studio sessions with Guido Werner
✓ 6h+ online video sessions with lifetime-access
✓ Bonus: Ableton Project (before and after) used in this couse (using Ableton Live 9 Suite + List of Plugins)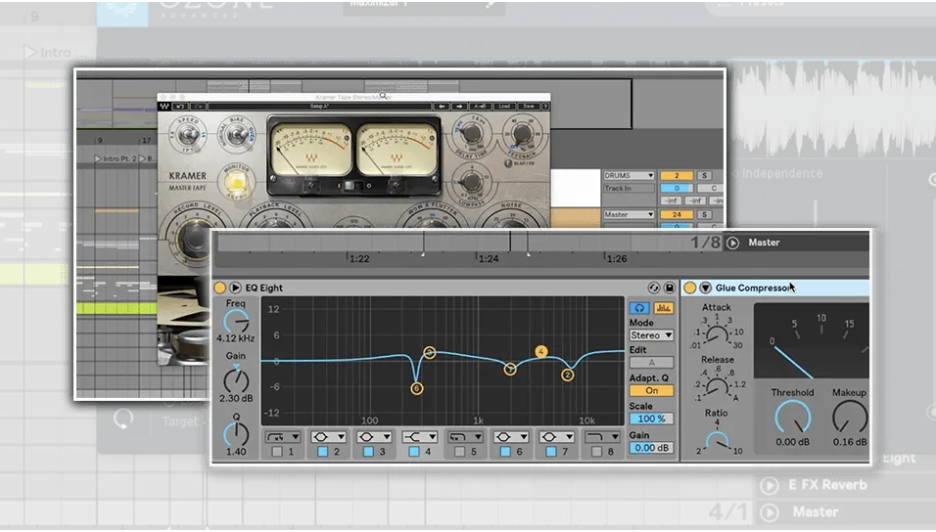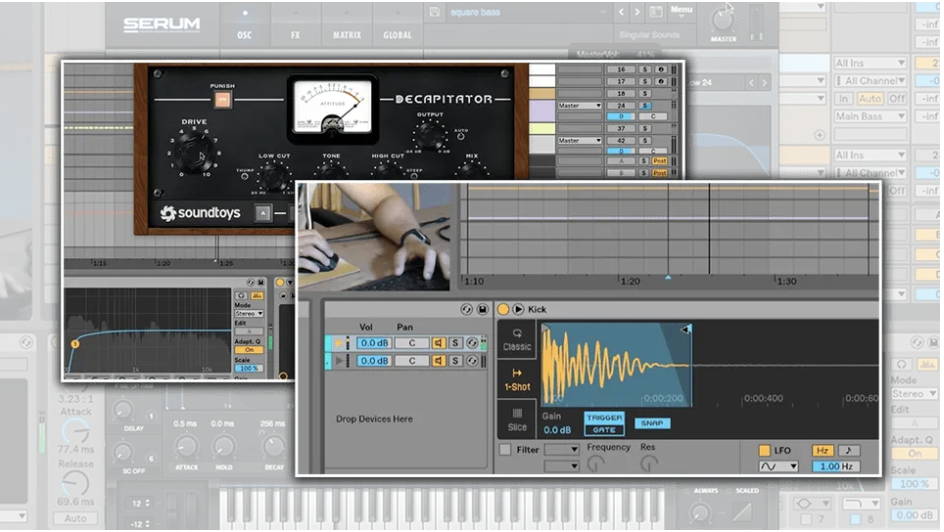 What you will learn from this course:
This course is set up so that you learn how to mix your own production from A to Z. The project has one goal and that is to make an in the box mix using an analogue approach to glue together with minimal effort. This minimalistic approach is taught by Guido Werner from Catandbeats. He will teach you all about different types of compressors, when to use which, how to listen, how to setup a file that practically mixes itself, reverbs, delays and the mastering process. If you ever wanted to sit next to an engineer while he does his thing this is it.
Software / Plugins used in the session:
Ableton Live 9.7.3 Suite
Arturia MINI V3
Max for Live
Waves: SSL Comp

CLA-76
CLA-3A
CLA-2A
API-2500
Kramer Tape
Scheps 73
Aphex Vintage Exciter
U-He: Satin
Xfer Records: LFO Tool
Facebook 360: Spatialiser
Izotope Ozone 7 Advanced
Lounge Lizard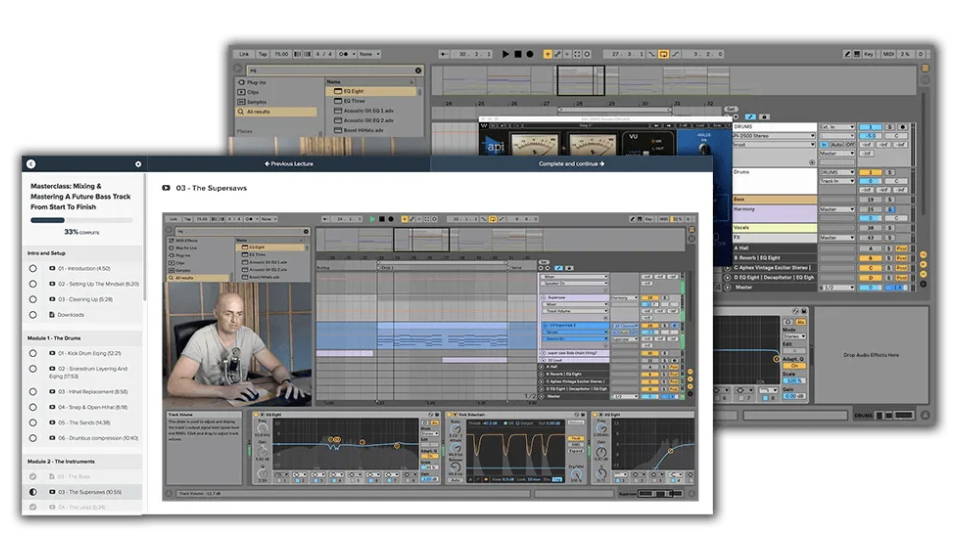 Profile of mixing engineer Guido Werner

Guido Werner also know as catandbeats has been working for many studios and artists from all over the world. Currently he is mixing and mastering for artists in a whole mix of genres from small time to big time and has also worked on several movies. As always he records the whole process so that you can see every click of the way and watch your file transform.
Course Pack Basic
✓ MASTERCLASS MELODIC TECHNO
Full 5h+ Masterclass
+ Mixing & Mastering Bundle
✓ MASTERCLASS MELODIC TECHNO
Full 5h+ Masterclass
Full Course (5h+ Tutorials)
Full Course (5h+ Tutorials)
What song is used in the course?

Using this track as a source:
This is the end result:
"Guys: just a big complement! such great courses. I already enrolled in two! Keep up the good work!"
- Chris Kolbe (via Facebook)
"I just wanted to send you a small email saying this course really has been a game changer. I have learned so much in such a small time frame. Everything was explained so well I could actually follow what you were saying and copy it to my own music" - Colton M.
"I'm learning so much from your stuff it's ridiculous. A huge "THANK YOU" goes out to you, keep up the great work :)"
Frequently Asked Questions
When does the course start and finish?
The course starts now and never ends! It is a completely self-paced online course - you decide when you start and when you finish.
How long do I have access to the course?
How does lifetime access sound? After enrolling, you have unlimited access to this course for as long as you like - across any and all devices you own.
Do I need to own specific Software / Plugins / Packs?
Nothing is needed for watching the course. By scrolling up, you'll find a section containing the specific requirements for this course. You don't need all the plugins to watch the course. However if you really want to follow along step by step, its recommended. If you're not completely sure, hit us with a quick email.
What if I am unhappy with the course?
We would never want you to be unhappy! If you are unsatisfied with your purchase, contact us in the first 48 hours and we will give you a full refund - due to the digital download nature of the optional sound packs, we can only refund the course part. No refund on bulk / pack orders. One refund per person.
How do I access course files, if any are included?
If you're getting the basic course option, a download link will be provided above or below the video of the first or second lecture of the course (usually named 'Setup & Downloads'). In case you're getting the course with one of the pack options, the additional packs will be delivered to you via email.
Where will I be able to log into my course?
The courses are hosted on another server. Once you've bought a course, you'll be getting a mail saying "Redeem your copy of "Course …"". Follow the "Confirm your account" link in that mail and you will end up on the course-platform. There, you'll need to pick your password and log in. Your profile info will be already prepared for you. You can then always log in here:
If you already have a courses account, the new course will be added to your profile (assuming you buy it using the same email address associated with that account). If you have an account but buy a new course using a different email, get in touch and we will manually add it to your existing account.
There is one way of watching videos offline for example if you are travelling with an iPad and you are not always within reach of a stable internet connection: We have activated the option of MyTeachable accounts on our videos so you can watch videos offline through the "Teachable Online Courses" iOS App.
Can I save money by getting one of the bundles?
Yes absolutely. The offered bundles give the best value by far with an extra discount of at least 30% on the usual shop prices. Including more sound packs, you'll get a perfect start to dive deeper. You'll be able to reverse engineer the project files and discover how to improve your own productions.
What if I have further questions?
We are available to help you with any questions, get in touch via: info@productionmusiclive.com
✓ By scrolling up, you'll find a section containing the specific requirements for this course. You don't need all the plugins to watch the course. However if you really want to follow along step by step, its recommended.
keywords: mixing and mastering techno like a pro, professional techno master, professional techno mixing