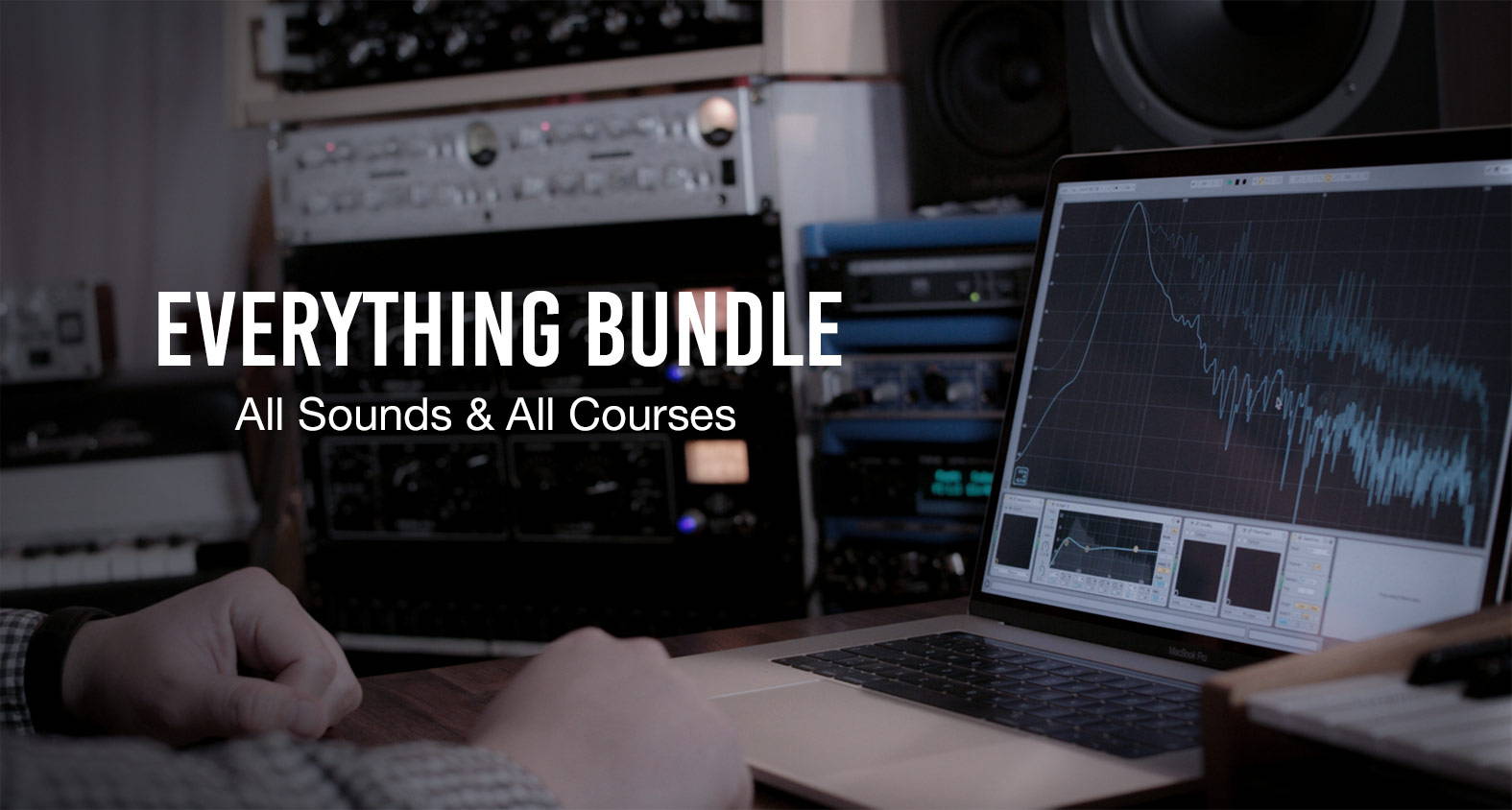 ➤ 100+ hours of music production tutorials
➤ Learn how to write great Chords and Melodies.
➤ Learn how to produce and finish your tracks with in-depth Start-To-Finish Courses.
➤ Pick up tricks and skills, save valuable time. Learn new techniques and apply them to your own productions right away.
➤ min. Full HD, some 4K
➤ Learn the complete process! Start-To-Finish.
➤ Step-by-step music production lessons, starting with chord writing, sound design, start to finish production sessions and finishing with mixing and mastering lessons.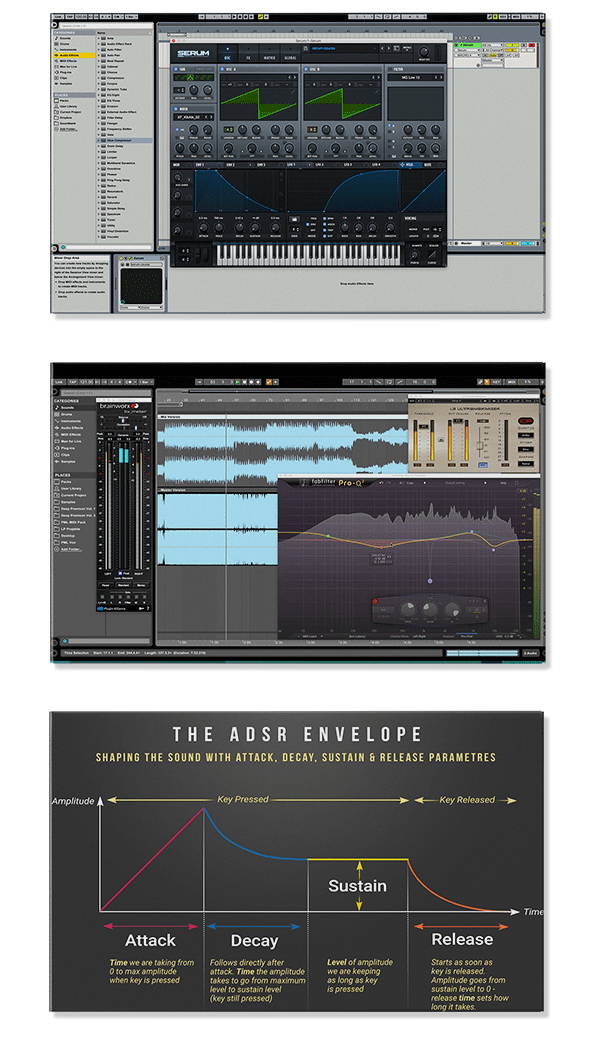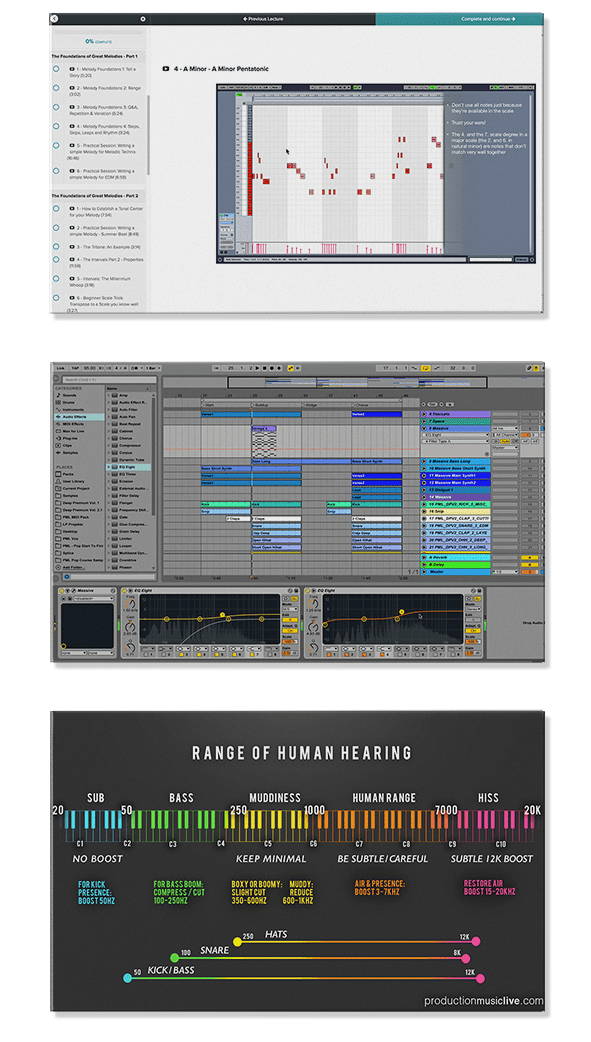 ---

ALL Sample Packs and MIDI Packs
Preset / Sound Packs
Ableton Templates Packs
➤ Complete Templates Packs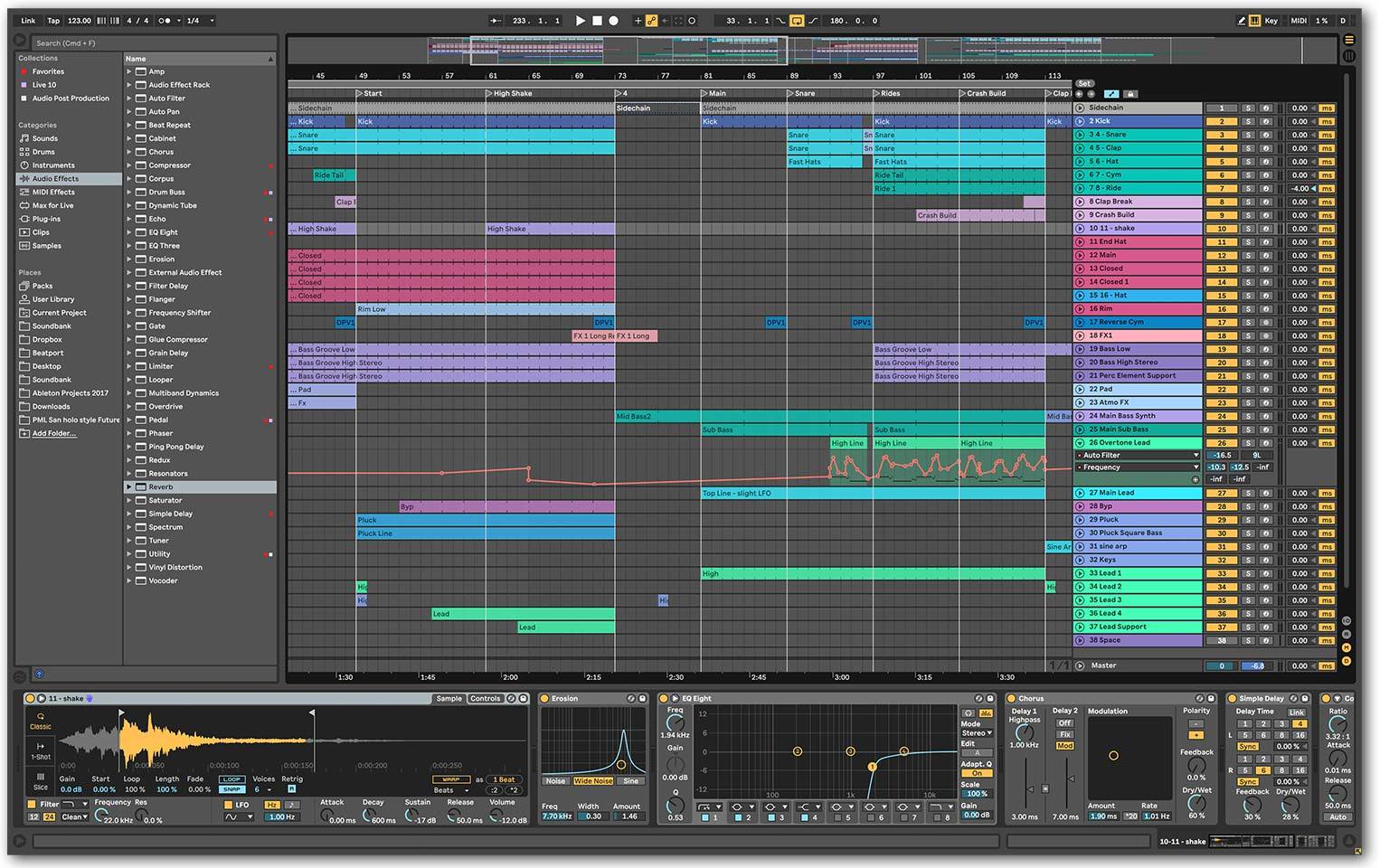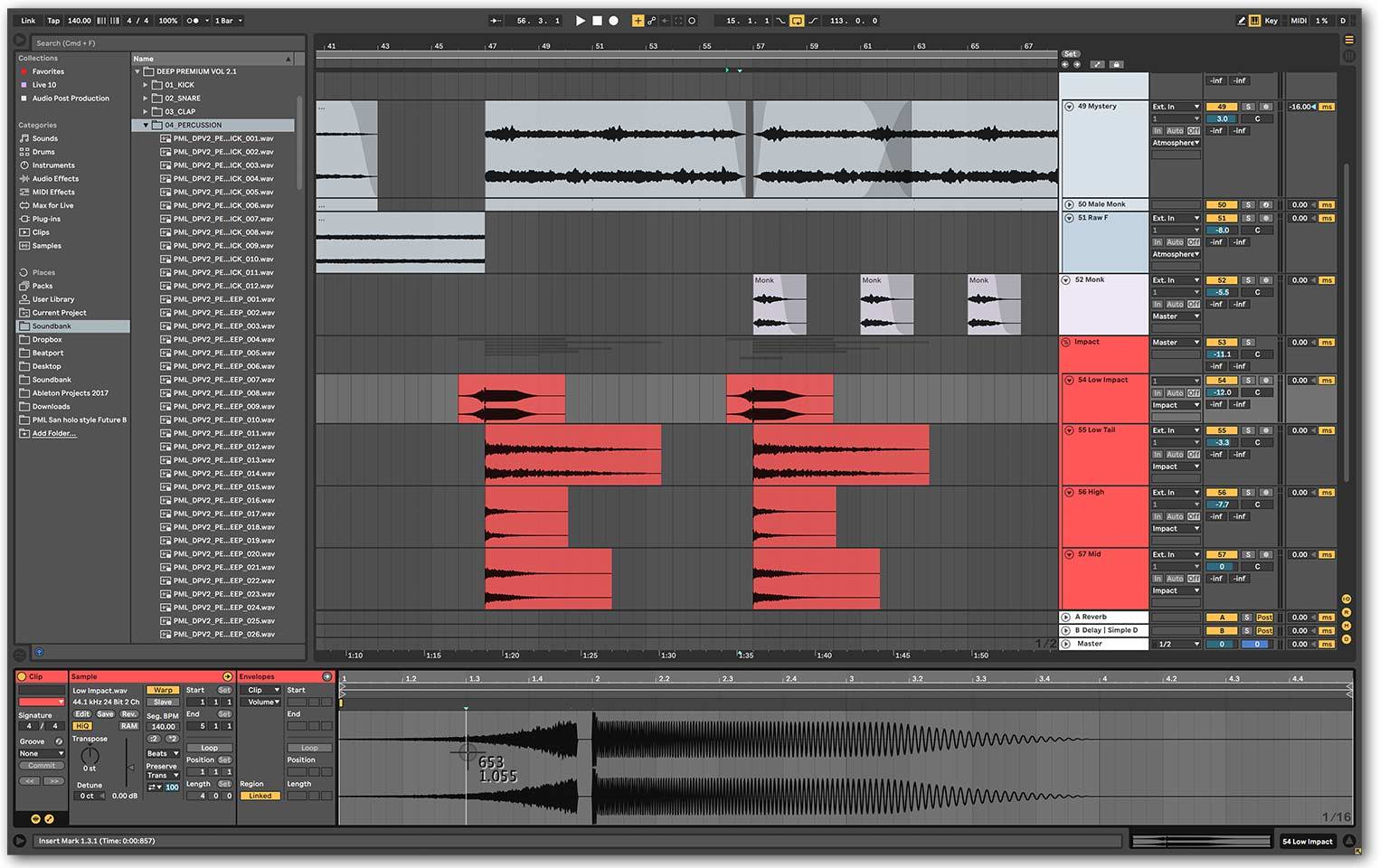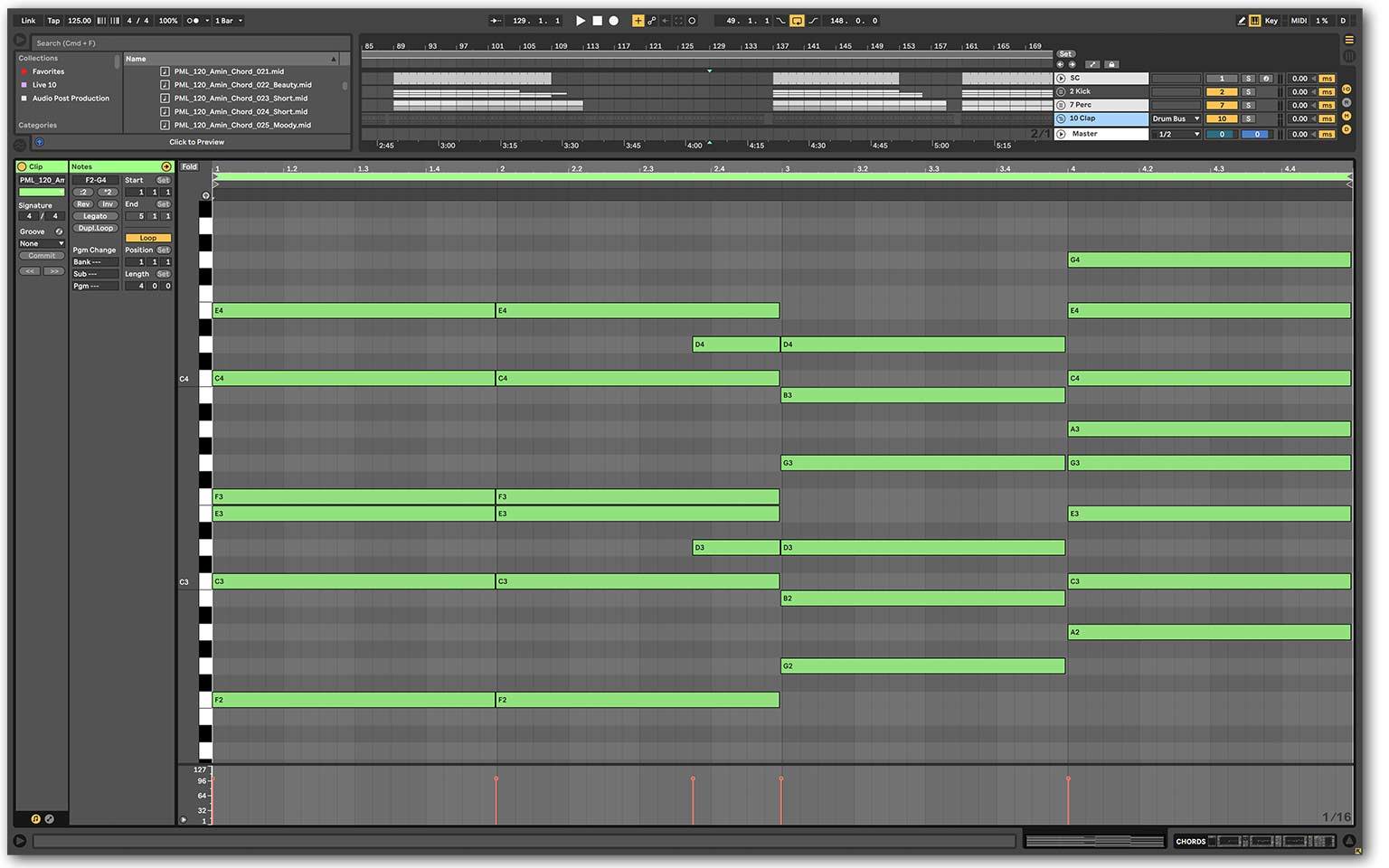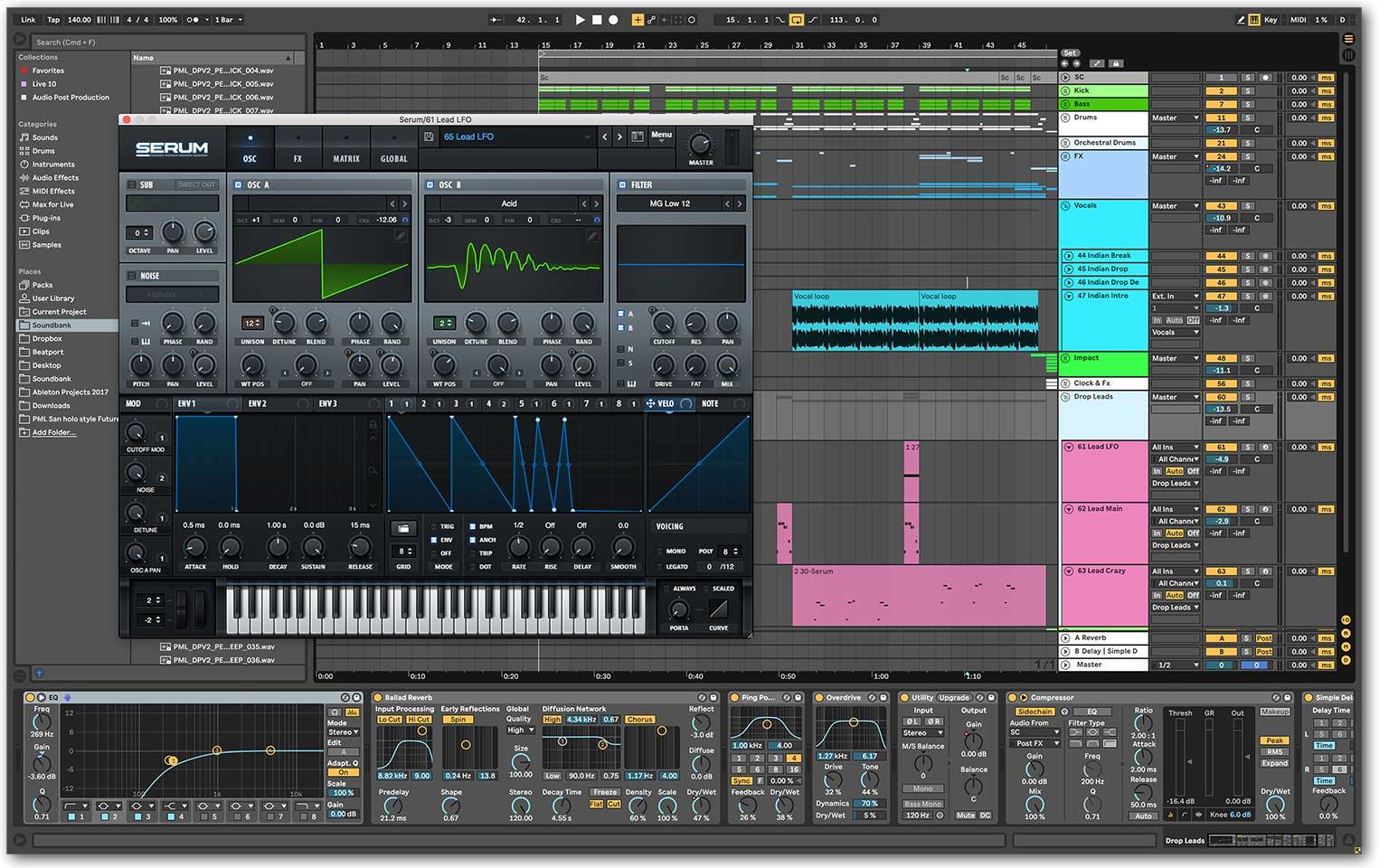 Professional Ableton Project Files. Deconstruct ready-to-release tracks and apply the techniques.
Samples to kick-start your production and get the best groove with the best sample right from the start.
MIDI Packs. Save valuable writing time with these ready to use chords, leads, hi-hats, snare-rolls,..
Amazing Preset Sound Packs. Ready-to-use presets for you to create professional sound.
---
Cut Years Off The Learning Curve
Is this you? We used to click every button, turn every knob to figure out the functionalities of our music production software. We got lost while trying to finish our tracks. Got completely disctracted trying to achieve the sound designs we had in mind.
Now we know better. Not only are we offering our sound packs to you. We are actually teaching you step by step how to write, produce, mix, master and finish your tracks. Everything is structured and organized in step-by-step online courses and ready-to-use sound packs. Using these ressources, you're enabled to speed up your learning process and develop excellent music production skills.
Everything Bundle 4.0
You're buying every sound pack, sample pack, template and course we offer on this website (at the time of your purchase) (Version 11/18).
✓ (save more than 70% compared to single prices)
All Courses
✓ Complete collection of PML online courses.
✓ 100h+ online video sessions with lifetime-access
✓ Project Files, Samples, Presets needed to follow courses are included.
All Sounds
✓ Complete collection of PML sound packs.
✓ All Templates
✓ All Sound Packs
✓ All Sample Packs
✓ All MIDI Pack
€2350 compared to single price
---
Tip: You already bought some courses / packs and want to upgrade? Get in touch for your custom offer!
"Whoa ~ your courses are the best investment I've made in some time !! Game on." - Micheal B. (via twitter)
"I just wanted to send you a small email saying this course really has been a game changer. I have learned so much in such a small time frame. Everything was explained so well I could actually follow what you were saying and copy it to my own music" - Colton M.
"Hi guys! I did your Writing Melodies course! Amazing! Much more complete than I expected!! Honestly, it is super complete! When I bought it, this was not clear to me! Tell the world you course is amazing! It is!" - Flavio (via Instagram)
"Big shout out to PML for their ridiculously good tutorials on learning how to produce! You made it seem so much easier :')" - Raheem D. (via twitter)
About The Instructor
Francois, classically trained musician and music producer of German origin. Released music on Universal Music, Parquet Recordings and other labels. Listen to his music on Soundcloud or Spotify.
Frequently Asked Questions
When do the courses start and finish?
The courses start now and never end! These are completely self-paced online courses - you decide when you start and when you finish.
How long do I have access to the courses?
How does lifetime access sound? After enrolling, you have unlimited access to the courses for as long as you like - across any and all devices you own.
Do I need to own specific Software / Plugins / Packs?
This page contains a section called "What's required". It contains the specific info for this product. Make sure you have the mentioned necessary software, packs and plugins installed on your system.
If you're not completely sure, hit us with a quick email.
What if I am unhappy with my order?
We would never want you to be unhappy! If you are unsatisfied with your purchase, contact us in the first 48 hours and we will give you a full refund - due to the digital download nature of the optional sound packs, we can only refund the courses parts. No refund on bulk / pack orders. One refund per person.
Where will I be able to log into my course?
The courses are hosted on another server. Once you've bought a course, you'll be getting a mail saying "Redeem your copy of "Course …"". Follow the "Confirm your account" link in that mail and you will end up on the course-platform. There, you'll need to pick your password and log in. Your profile info will be already prepared for you. You can then always log in here:
If you already have a courses account, the new course will be added to your profile (assuming you buy it using the same email address associated with that account). If you have an account but buy a new course using a different email, get in touch and we will manually add it to your existing account.
There is one way of watching videos offline for example if you are travelling with an iPad and you are not always within reach of a stable internet connection: We have activated the option of MyTeachable accounts on our videos so you can watch videos offline through the "Teachable Online Courses" iOS App.
I already own some courses/packs. Can I upgrade?
You already bought some courses / packs and want to upgrade? Get in touch for your custom offer!
Will new products be added to my bundle ?
The bundle is a snapshot including the available courses and packs at the time of your purchase. Future courses / packs will not be automatically included.
What is the difference between the Complete Ableton Producer and the Everything Pack?
We are setting up a new structure of our courses with "the complete Ableton producer".
However, for now, the Everything Pack and the Complete Ableton producer contain the same courses and packs.
Its a step towards trying to make it easier to understand, what exactly you are getting, when you get the Everything pack.
What if I have further questions?
We are available to help you with any questions, get in touch via: info@productionmusiclive.com
Software needed to follow All Courses:
✓ Ableton Live 9 Standard or higher (+Operator for Modern Track Course) + NI Massive 1.3.xx + Xfer Serum 1.113 (or higher) + Sylenth1 3.02 (or higher) + Arturia MINI V3 (3.1.xx or higher - for Analog Courses)
Software needed for All Sounds Pack:
✓ Ableton Live 9 Standard or higher, Massive 1.3.xx or higher, Xfer Serum 1.113 or higher, Sylenth1 V3 or higher, Arturia MINI V3 or higher
✓ For the largest portion of the templates the minimum setup is Ableton Live 9 Standard + NI Massive 1.3.xx
✓ If you run into any CPU issues - we've been using 3rd gen intel i7's at around 30% - be sure to use freezing on some VST tracks just in case.
✓ Make sure to have the minimum software installed on your system for best use.