QUESTION:

Does The Everything Pack include EVERYTHING in your store?

ANSWER:

Yes! :)
---
4 KEY SKILLSETS TO FINISH YOUR MUSIC
Practically learn music theory and how to write great chord progressions and melodies.
Learn techniques to take your ideas from basic musical structures to full song arrangements.
Make sounds that fit perfectly, develop your own presets and sound unique.
Balance, cleaning, eqing, compressing, sound enhancing, to get pro results.
LEARN STEP BY STEP WITH COURSES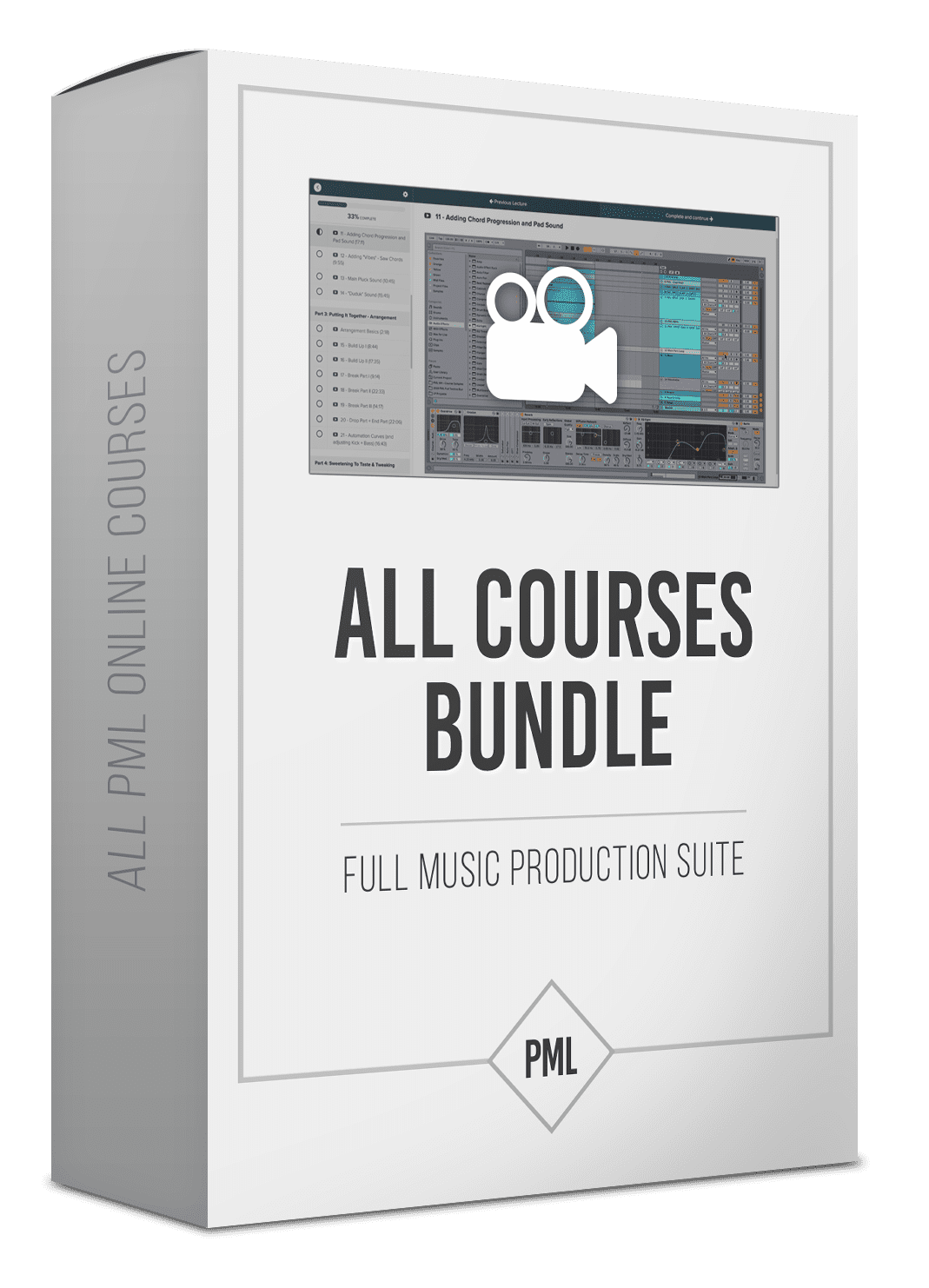 ALL COURSES BUNDLE
You will get life-time access to each course, ranging from genre specific Start-to-Finish Courses over Music Theory and Sound Design, to Mix & Master courses and Masterclasses.

Depending on your skills and goals you can put together your own roadmap or ask us for advice.

You can skip between the courses and come back to the same lesson you left at any time - whenever you want and at your own pace.

What's inside the All Courses Bundle?


25 Courses
825+ Lessons
142 Hours
Step-by-step music production lessons, starting with chord writing, sound design, start to finish production sessions and finishing with mixing and mastering lessons.
Learn the complete process! Start-To-Finish.
Learn how to write great Chords and Melodies.
Learn how to produce and finish your tracks with in-depth Start-To-Finish Courses.
Pick up tricks and skills, save valuable time. Learn new techniques and apply them to your own productions right away.
All courses are very practical. You are going to learn as you go, while spending most of the time in your DAW following along step-by-step with our instructors Guido and Francois. By the end of the collection of courses, you'll have developed skills in the four foundations: Idea generation and writing music, Sound Design, Arranging full tracks and Mixing and Mastering your work.
min. Full HD, some 4K
142+ hours of music production tutorials
ALL SOUNDS - COLLECTION OF ALL SOUND PACKS
When you get the Everything Pack you will have access to all Samples, Presets and Midis PML has ever released!
You can skip through all Synth Presets from our releases, templates and packs, mix them together with sounds from over 40+ different Sample & Midi Packs and start new song ideas with 1000+ creative and production ready Midi files.
Creativity and professional sound right at your fingertips, royalty-free and ready to be used in your productions!
What's inside?


14 Sound Packs
27 Preset Packs
5 MIDI Packs
Click the link to see all included packs: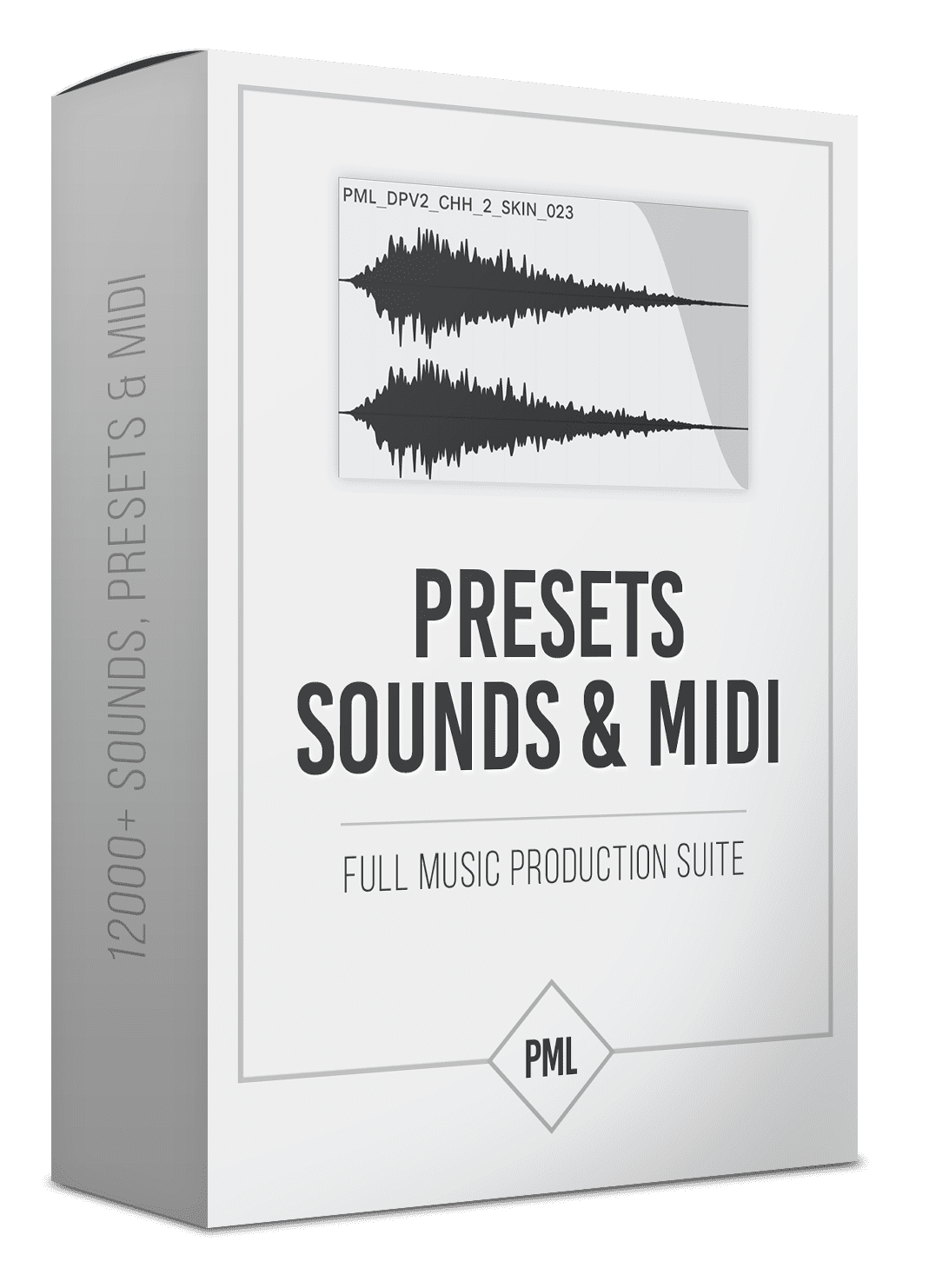 LEARN THE COMPLETE PROCESS - START TO FINISH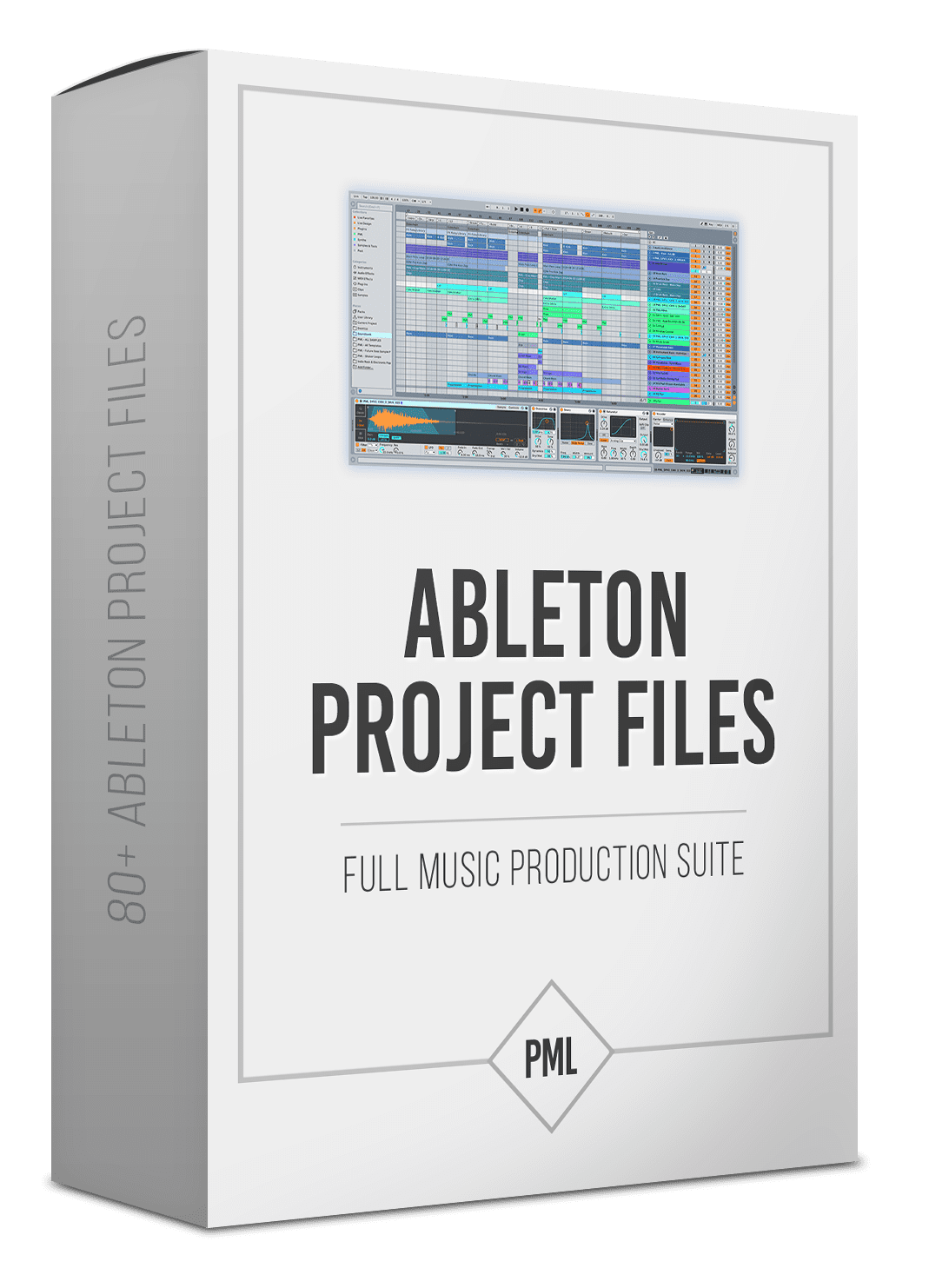 ALL TEMPLATES / PROJECT FILES
With the Everything Pack you have automatic access to all templates and project files we have ever produced!

Short Cut: Open a template file to start your next track and save valuable time - all ideas are already professionally produced and arranged to a full track & all sounds are already perfectly mixed and mastered.

Education: Use the template as a sneak peak into a professional and released track and learn all our tricks and secrets.

What's inside?

80+ Ableton Project Files
Fully Arranged
Mixed & Mastered
Check out all individual templates included in this pack:
CUT YEARS OFF THE LEARNING CURVE
Is this you? We used to click every button, turn every knob to figure out the functionalities of our music production software. We got lost while trying to finish our tracks. Got completely distracted trying to achieve the sound designs we had in mind.
Now we know better. Not only are we offering our sound packs to you. We are actually teaching you step by step how to write, produce, mix, master and finish your tracks. Everything is structured and organized in step-by-step online courses and ready-to-use sound packs. Using these resources, you're enabled to speed up your learning process and develop excellent music production skills.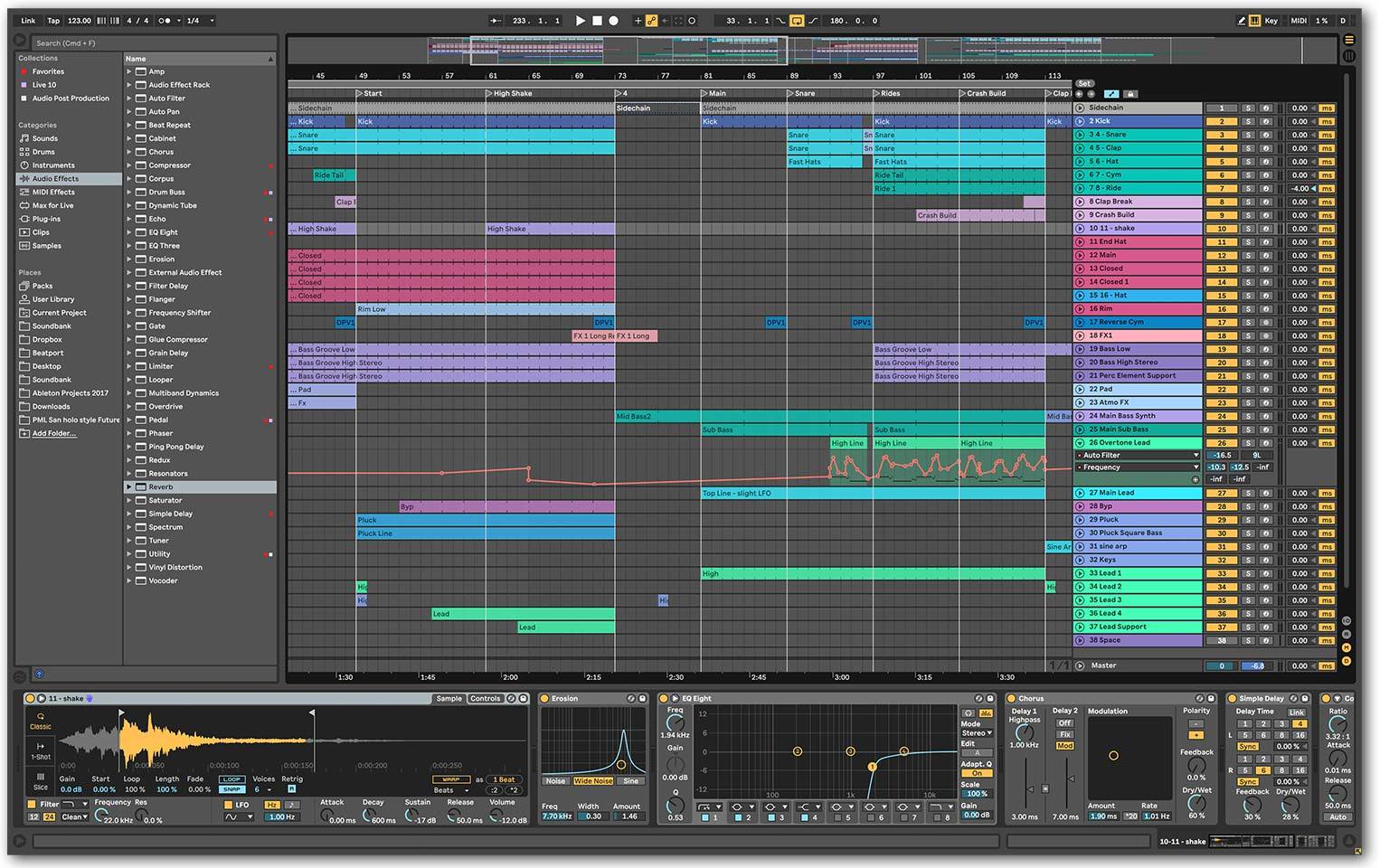 Professional Ableton Project Files. Deconstruct ready-to-release tracks and apply the techniques.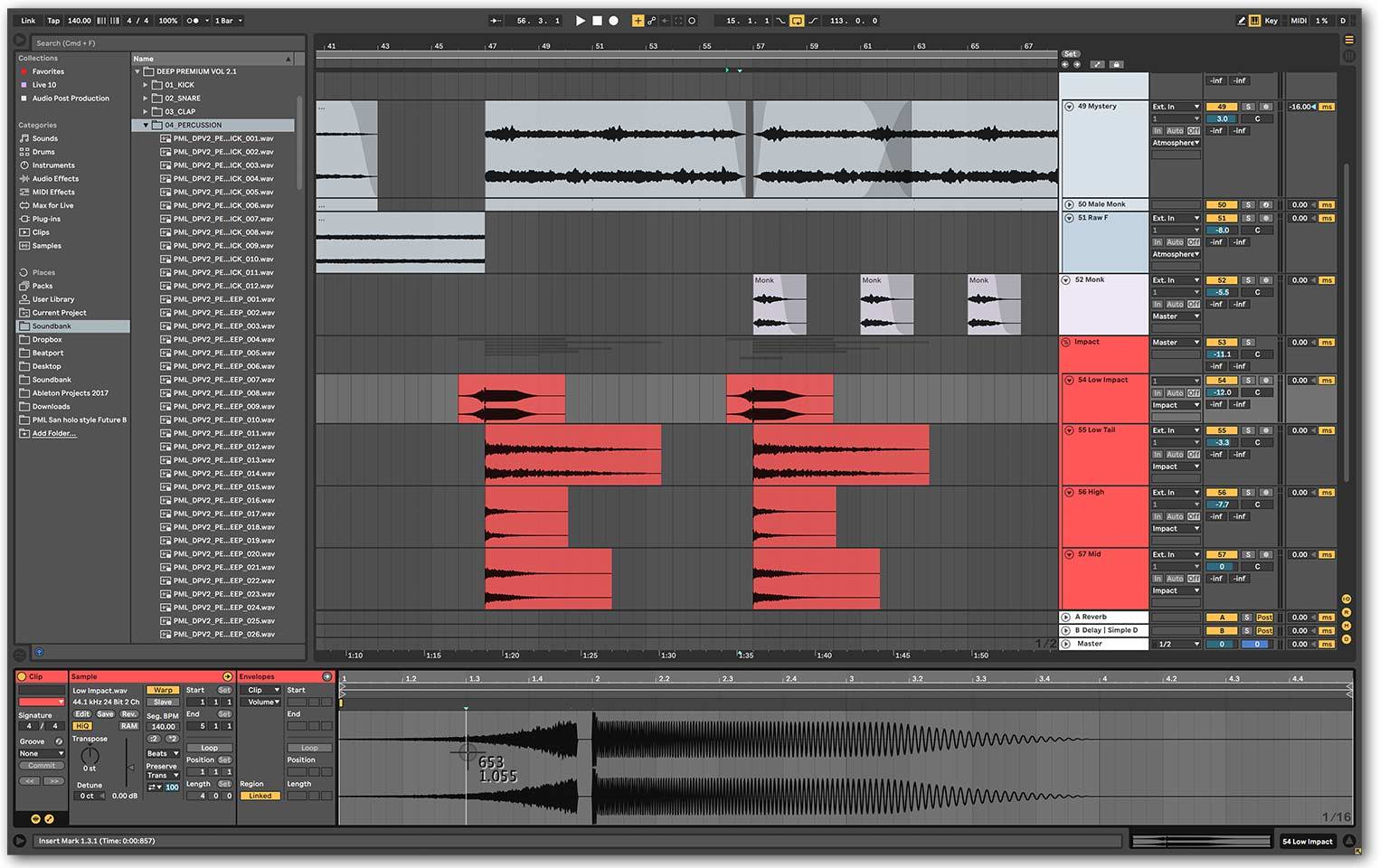 Samples to kick-start your production and get the best groove with the best sample right from the start.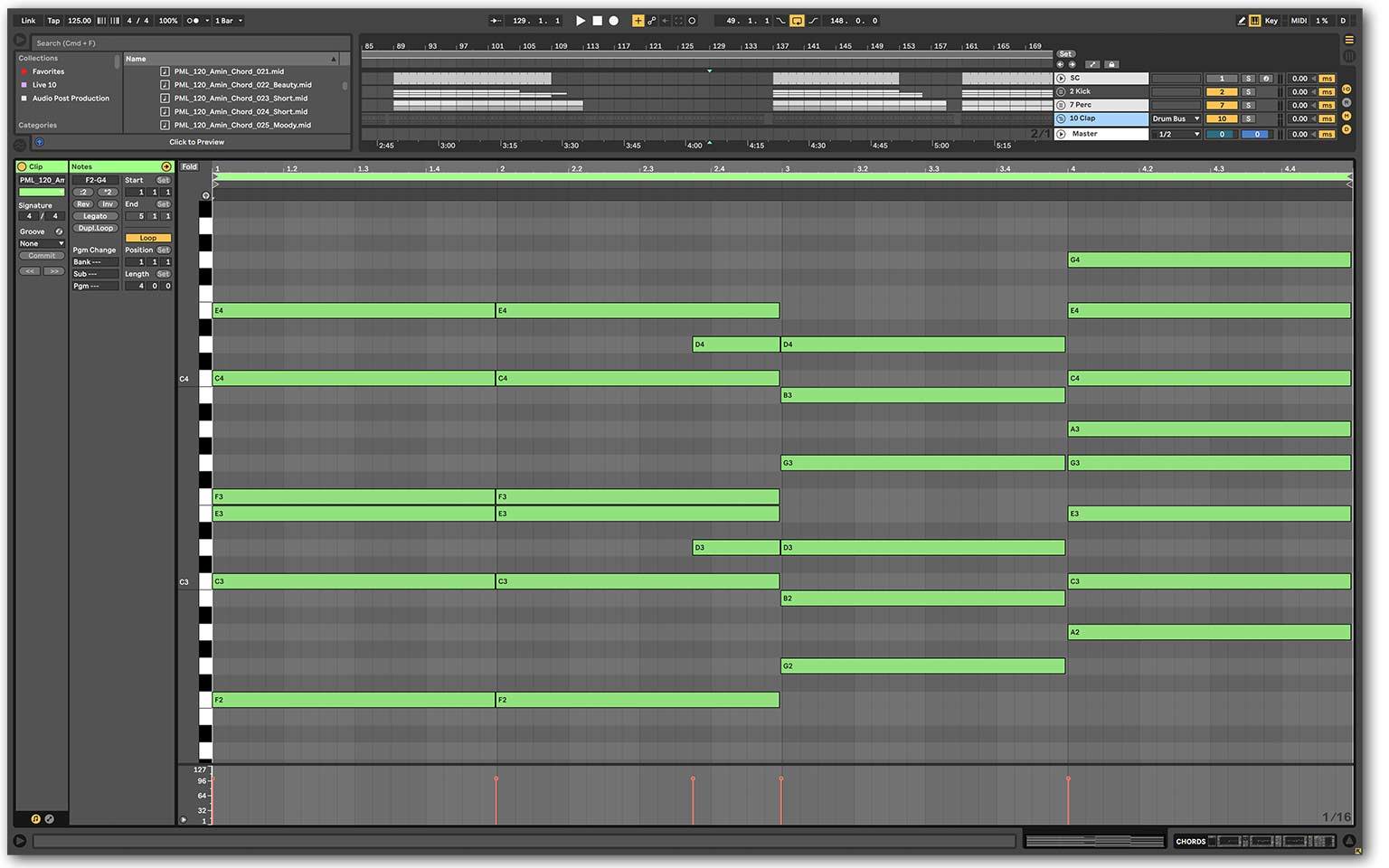 MIDI Packs. Save valuable writing time with these ready to use chords, leads, hi-hats, snare-rolls,..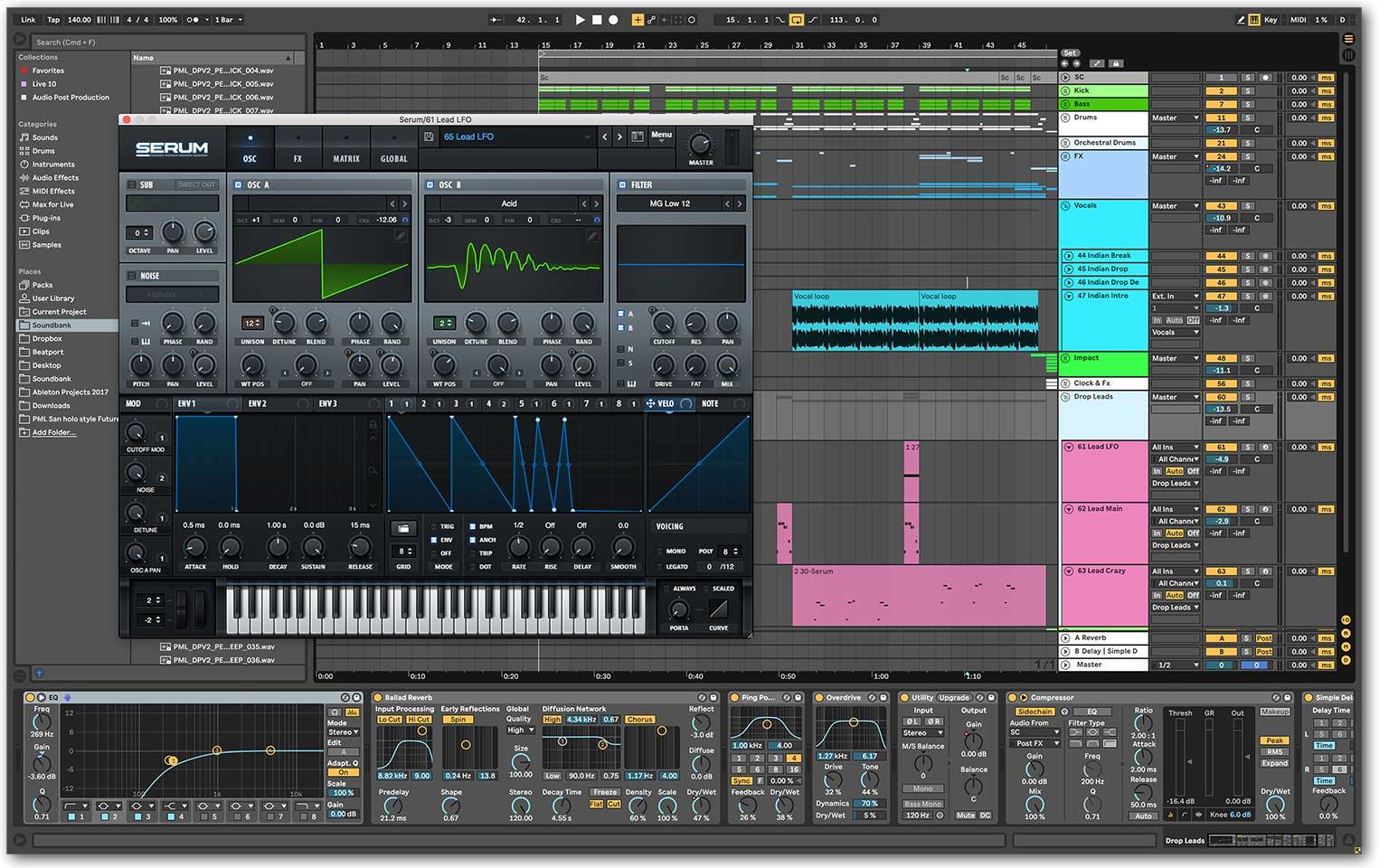 Amazing Preset Sound Packs. Ready-to-use presets for you to create professional sound.
---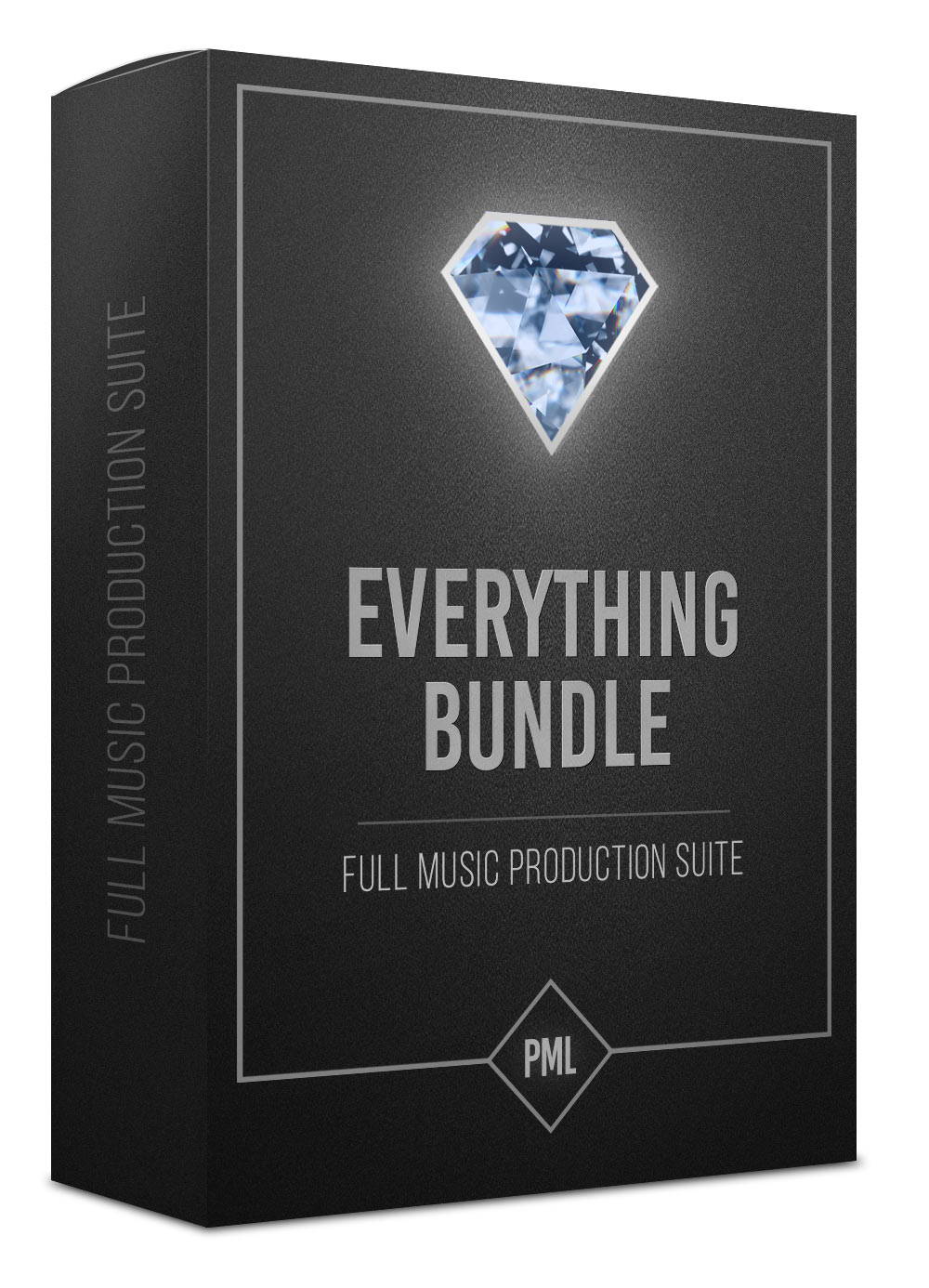 25 PML online courses

All Start-To-Finish Courses

142h+ online video tutorials

All sounds needed to follow the courses are included
✓ 125+ Sound Packs Inside
80+ Ableton Templates

All Sound/Preset Packs

All Sample Packs

All MIDI Packs

All Sounds included
Tip: You already bought some courses / packs and want to upgrade to the full pack? Get in touch for your custom offer!
---
Tip: You already bought some courses / packs and want to upgrade to the full pack? Get in touch for your custom offer!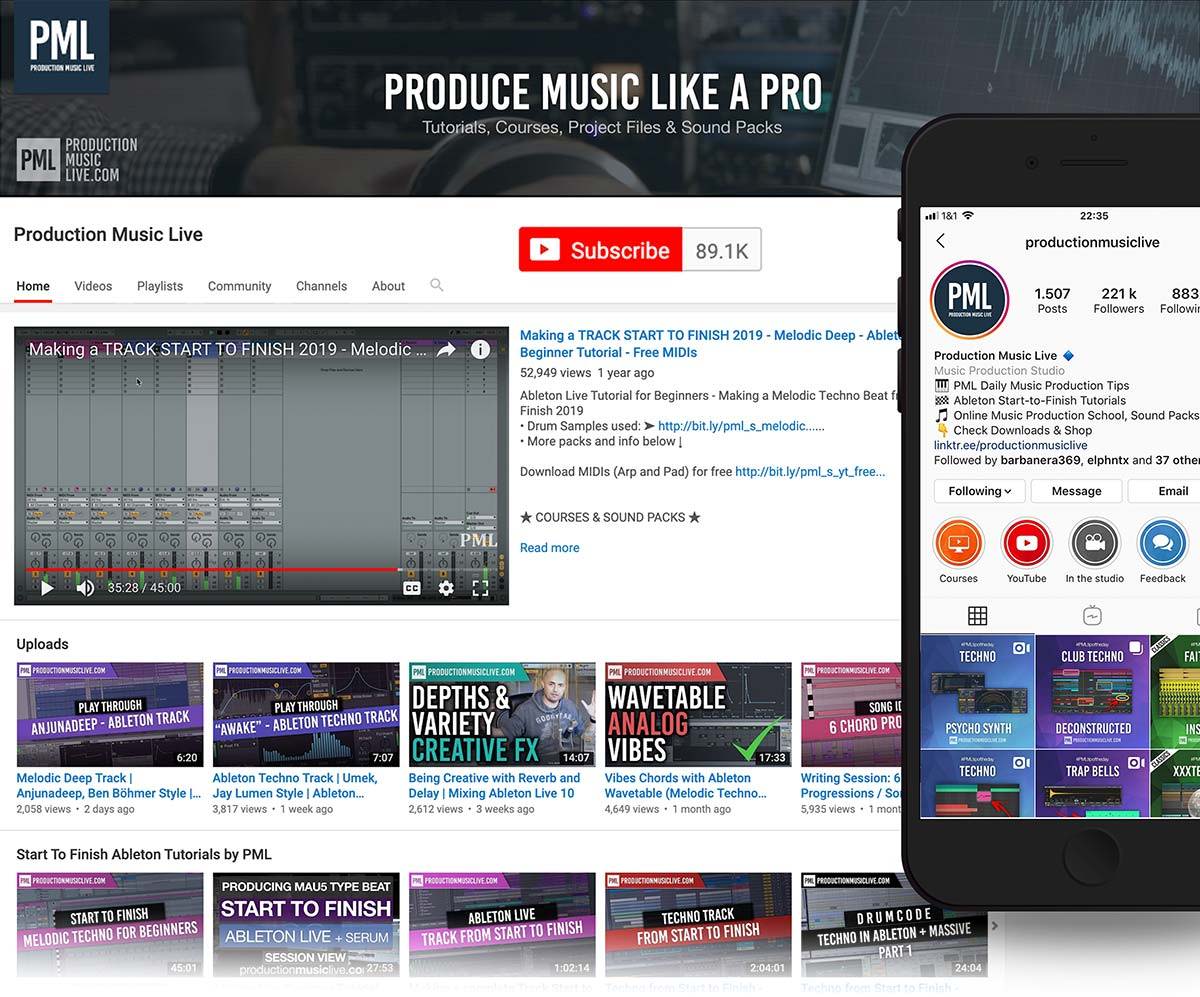 ---
FOLLOW US ON INSTAGRAM (click)

---






---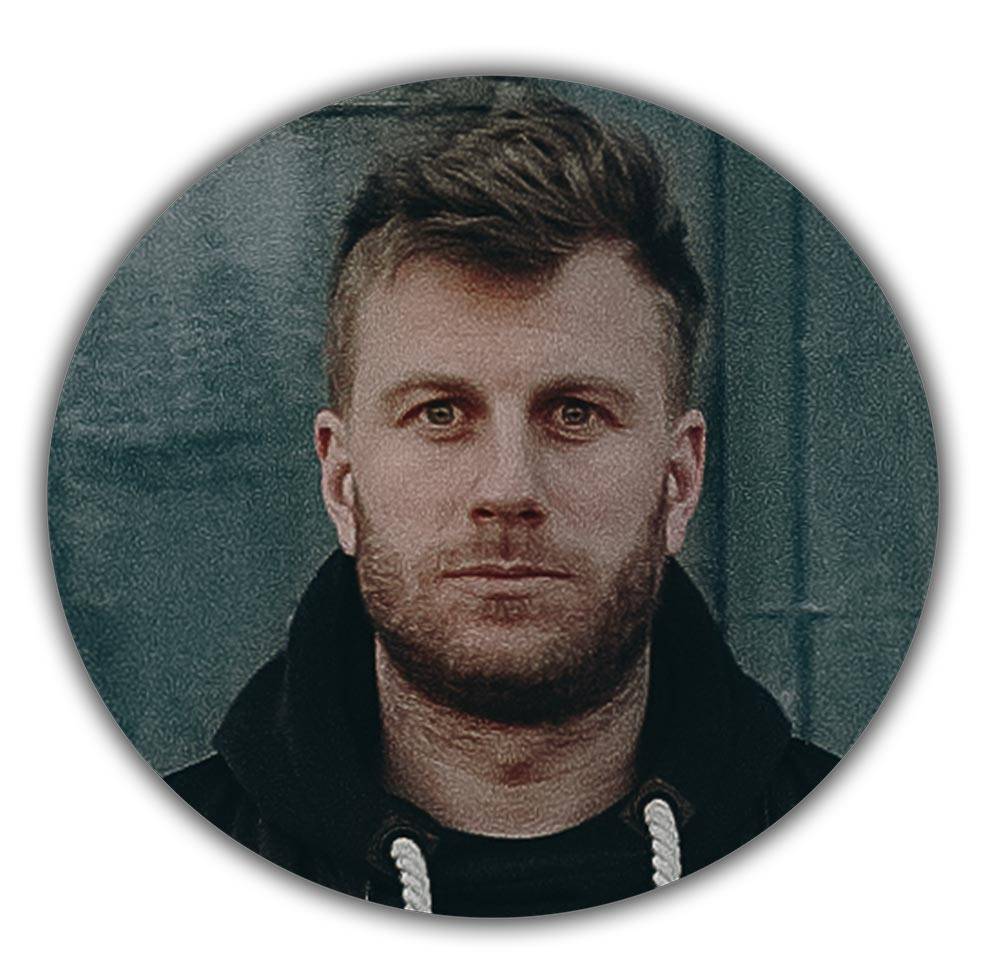 Johannes Menzel - Techno Producer from Berlin Germany
His song "Retaliate" got played by no one else than AMELIE LENS, UMEK, and many other top Techno DJs right now.
"When I heard the samples from the Deep Premium Pack II back in the day I was instantly hooked and knew I have never heard better sounding and better fitting drum samples for the sound I wanted to do, but could not quite get together. After I bought the first samples I fell in love with some synth presets, before I took all classes on sound design to make my own sounds. In the meantime we started cooperating and I have access to all sounds and samples (which is great), but I also contribute a lot of templates and samples myself. I am very happy for the opportunity to present my sounds to the big PML community and hope everybody out there now feel about my packs how I once felt."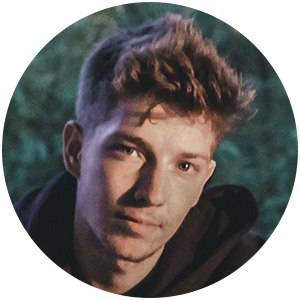 Nervz - EDM / Trap producer from Poland
"The courses were so concise and easy to follow that I almost got a little addicted, since I wanted to learn more and more. I really felt the improvements in Ableton instantly, but I also got better as a producer over all, because I could dive into new genres like Techno or Deep House which I had never done before. I fell like I am bi-lingual now, since I do not only speak FL Studio, but also Ableton ;)"
Of course we could not be happier for his success and the fact that he just moved to Germany where we operate and became a full time member of the PML team. Go check him out on Spotify, too!

Frequently Asked Questions
When do the courses start and finish?
The courses start now and never end! These are completely self-paced online courses - you decide when you start and when you finish. You will receive all content instantly after signing up, and you have lifetime access and can go through the course whenever you'd like.
How long do I have access to the courses?
How does lifetime access sound? After enrolling, you have unlimited access to the courses for as long as you like - across any and all devices you own.
Do I need to own specific Software / Plugins / Packs?
This page contains a section called "What software is required on my computer?". It contains the specific info for this product. Make sure you have the mentioned necessary software, packs and plugins installed on your system.
If you're not completely sure, hit us with a quick email.
What if I am unhappy with my order?
We would never want you to be unhappy! If you are unsatisfied with your purchase, contact us in the first 48 hours and we will give you a full refund - due to the digital download nature of the optional sound packs, we can only refund the courses parts. No refund on bulk / pack orders. One refund per person.
Where will I be able to log into my course?
The courses are hosted on another server. Once you've bought a course, you'll be getting a mail saying "Redeem your copy of "Course …"". Follow the "Confirm your account" link in that mail and you will end up on the course-platform. There, you'll need to pick your password and log in. Your profile info will be already prepared for you. You can then always log in here:
If you already have a courses account, the new course will be added to your profile (assuming you buy it using the same email address associated with that account). If you have an account but buy a new course using a different email, get in touch and we will manually add it to your existing account.
There is one way of watching videos offline for example if you are travelling with an iPad and you are not always within reach of a stable internet connection: We have activated the option of MyTeachable accounts on our videos so you can watch videos offline through the "Teachable Online Courses" iOS App.
I already own some courses/packs. Can I upgrade?
Will new products be added to my bundle ?
The bundle is a snapshot including the available courses and packs at the time of your purchase. Future courses / packs will not be automatically included.
What is the difference between the Complete Ableton Producer and the Everything Pack?
We are setting up a new structure of our courses with "the complete Ableton producer".
However, for now, the Everything Pack and the Complete Ableton producer contain the same courses and packs.
Its a step towards trying to make it easier to understand, what exactly you are getting, when you get the Everything pack.
What if I have further questions?
We are available to help you with any questions, get in touch via: support@productionmusiclive.com

What software is required?
Software needed to follow All Courses:
Ableton Live 9.7 Standard or higher (+Operator)
NI Massive 1.3.xx
Xfer Serum 1.113 (or higher)
Sylenth1 3.02 (or higher)
Arturia MINI V3 (3.1.xx or higher - for "Analog" Courses)
Software needed for All Sounds Pack:
✓ Ableton Live 9 Standard or higher, Massive 1.3.xx or higher, Xfer Serum 1.113 or higher, Sylenth1 V3 or higher, Arturia MINI V3 or higher
✓ For the largest portion of the templates the minimum setup is Ableton Live 9 Standard + NI Massive 1.3.xx
✓ If you run into any CPU issues - we've been using 3rd gen intel i7's at around 30% - be sure to use freezing on some VST tracks just in case.
✓ Make sure to have the minimum software installed on your system for best use.