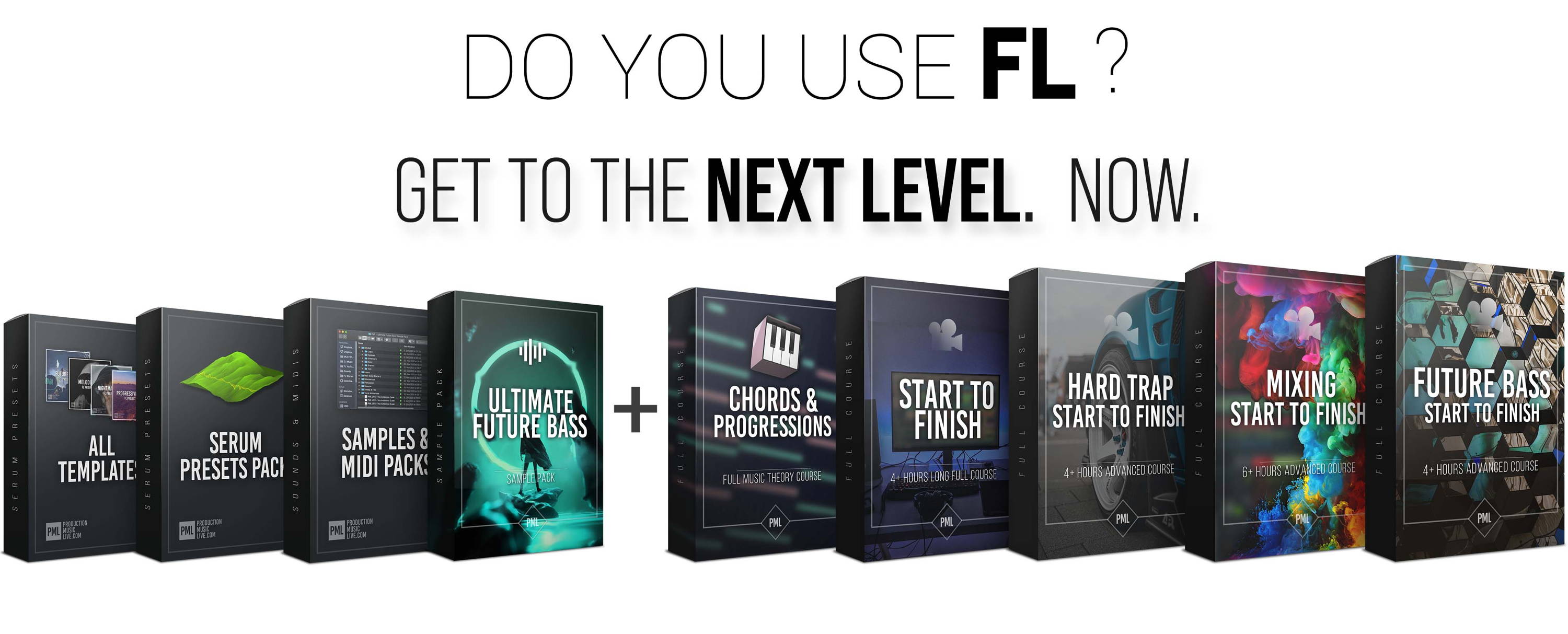 ---
Get started!
You downloaded FL but don't know how to come up with chords and harmonies like the ideas in your head or your favorite producers?

Get inspired!
Then this course is for you!
After these lessons you will be able to write cool chords and progressions.

Get to your style!
It's like the producers from @FLTIPS are sitting side by side in the studio with you, sharing all their knowledge and giving you practical and detailed examples on how to WRITE HIT SONGS.
✓ 30+ Lessons
✓ 3h+ online sessions with life-time acces
---
Full Beginner to Intermediate Course
After this course:
you will be able to put & execute ideas into your computer with no figuring and hesitation.
navigating & interface will be your second home

you will get to know music production not only as a process but a mindset

general knowledge such as: necessary equipment, useful websites, workflow of pros & many more will be no more foreign for you

you will get to know the mixing essentials & secrets

your experience level will be as high as 3 years trained producer
---
Advanced - Hard Trap Course
In this course we go through:
💡 How to get inspired fast & easy
🗝️ Secrets of writing melodies
🎛️ Advanced Mixing & Mastering
🎤 In depth commercial Vocal Production
⏱️ Pro workflow tips
🎙️ Finding vocalists & rappers

In addition you get:


🎥 Releasing music & Promotion Blueprint Video Class
📝 Creativity & Productivity Boosters PDF
🆓. Ultimate Free VST Must Haves PDF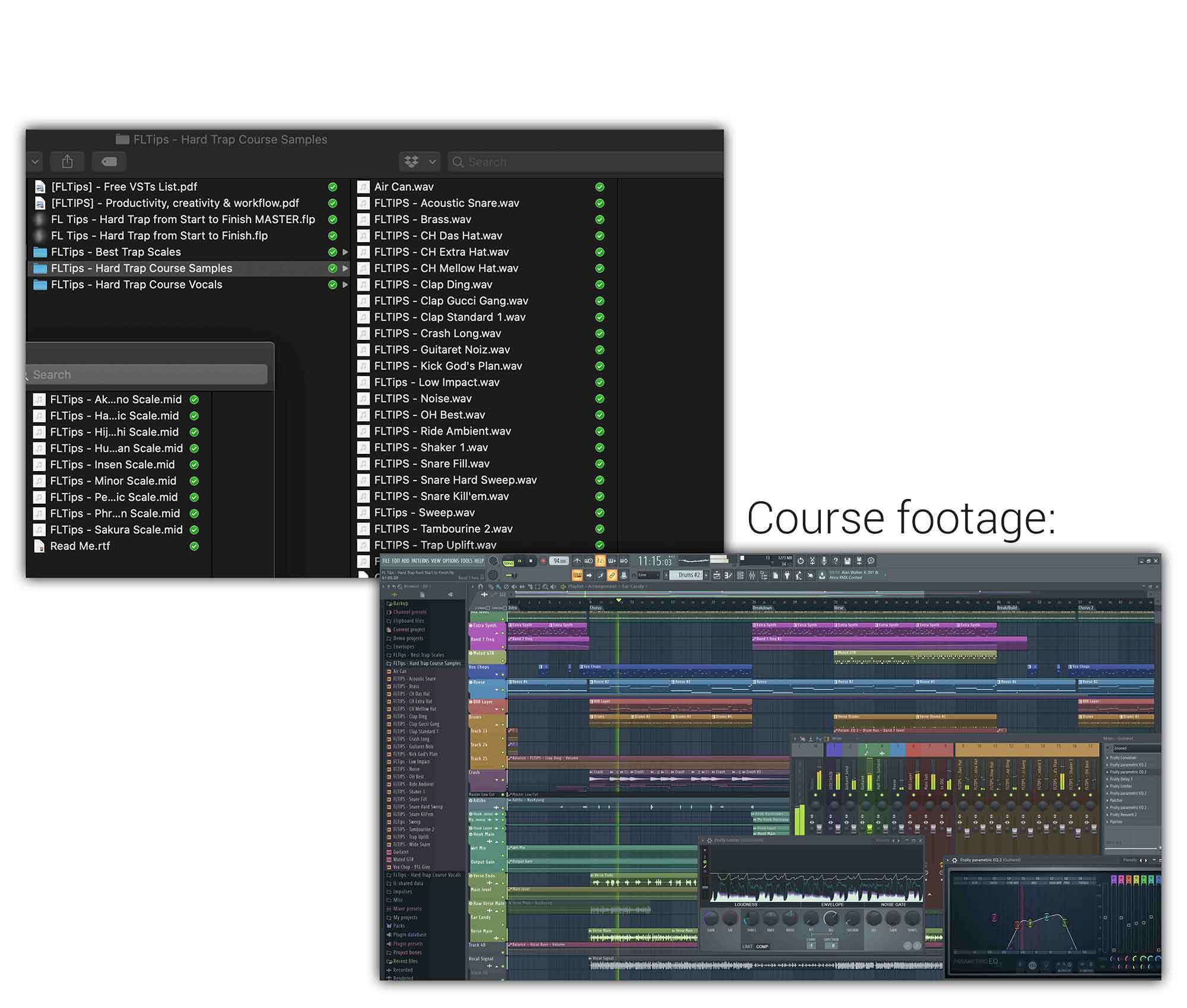 ---
Learn all the necessary steps to make your tracks bang on every system and every volume!
No more Louder = Better ilusions, no more relying on luck!
You will know exactly what to do next.
Get to know all major problems that 90% failing musicians do.
You control the music & mixes you make, no the other way around. Get to know how to get the powerful & full sound that will astonish everybody.
We share with you everything that our team have learned thorugh decades of production & engineering. Get to know secrets & formulas for amazing sound - straight from Top Tier Producers.
Learn to apply what you learn to your own tracks - every time. We explain & show examples so you know exactly how to use them in your own way.
✓ 44+ Video Tutorials in 4k
✓ 6h+ online video sessions with lifetime-access
---
Future Bass & Remix Start to Finish
Start to Finish.
Learn all steps to produce a Future Bass banger - from an empty project file to a finished master. We explain everything in detail as if we are sitting next to you. You will know exactly what to do to achieve outstanding tracks!

Production Level UP!
Future Bass is all about hard-hitting drums, catchy vocal chops & FULL mixes. You will learn how to layer chords, process drums, and even find remix stems & stay creative in the studio!
We share everything we wished we knew.

Top-Chart-ready Quality
After this class you will know how to emphasise your low end without blowing your speakers, how to add depth and atmosphere and how to process remix vocals to sit right in the mix. Your track will be ready for the Top Chart!
✓ 34+ Video Tutorials in 4k
✓ 4h+ online video sessions with lifetime-access

Do you sometimes have the feeling to get stuck in the loop? You love how it sounds, but you can not turn it into a complete track or beat? We have been there!
With these template project files you will finish more tracks faster!
Short Cut: Open a template file to start your next track and save valuable time - all ideas are already professionally produced and arranged to a full track & all sounds are perfectly mixed and mastered. Just grab the pieces you like and start your own track!

You get these 4 professional project files:
Be faster and sound better right from the start - with royalty free samples, presets and song structures!
---
---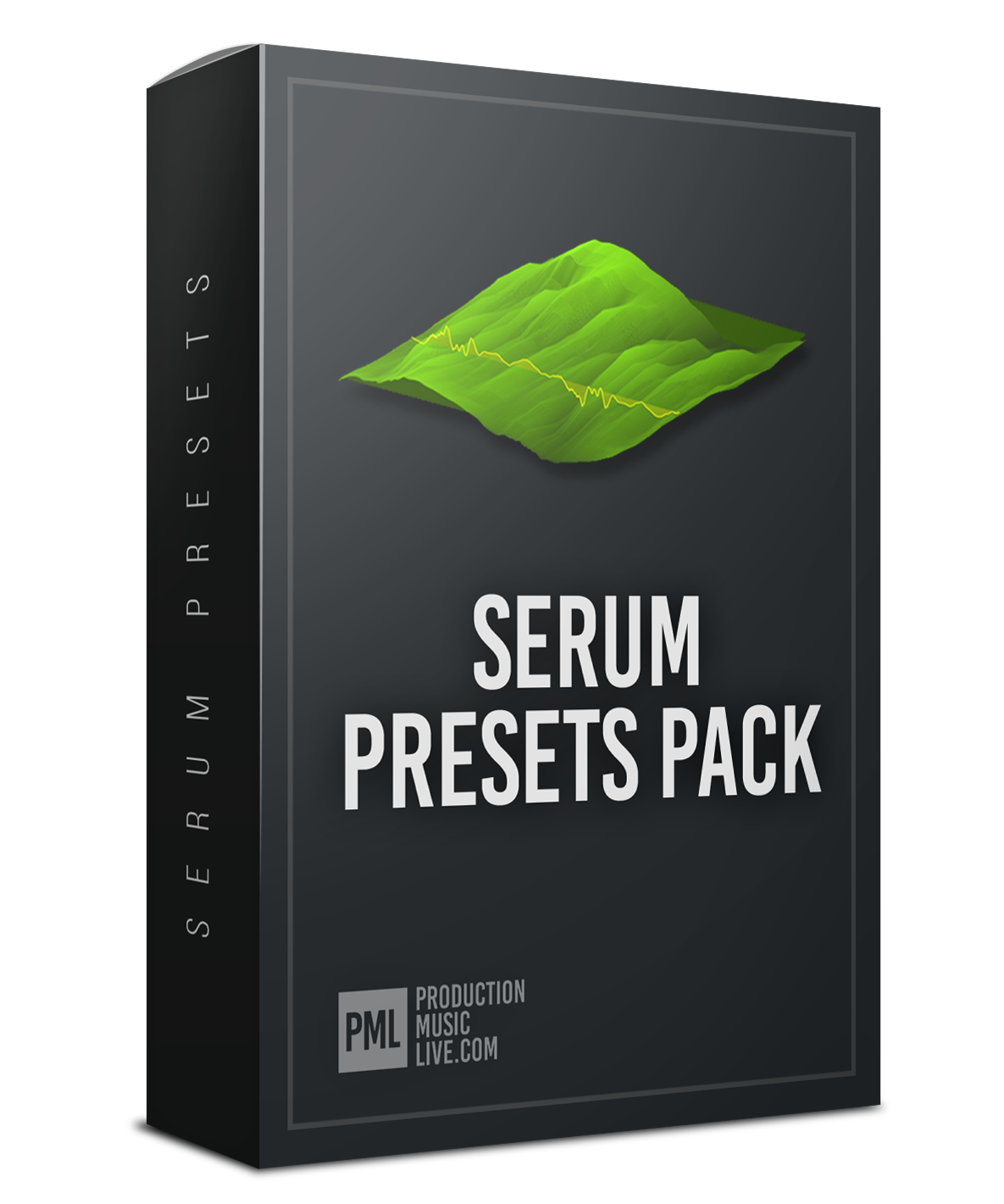 More than 350 expertly crafted presets - ready to use!
Take any preset and mix it together with sounds from the templates & samples in this pack and your favorite gems to find YOUR OWN individual sound.
Creativity and professional sound right at your fingertips, royalty-free and ready to be used in your productions!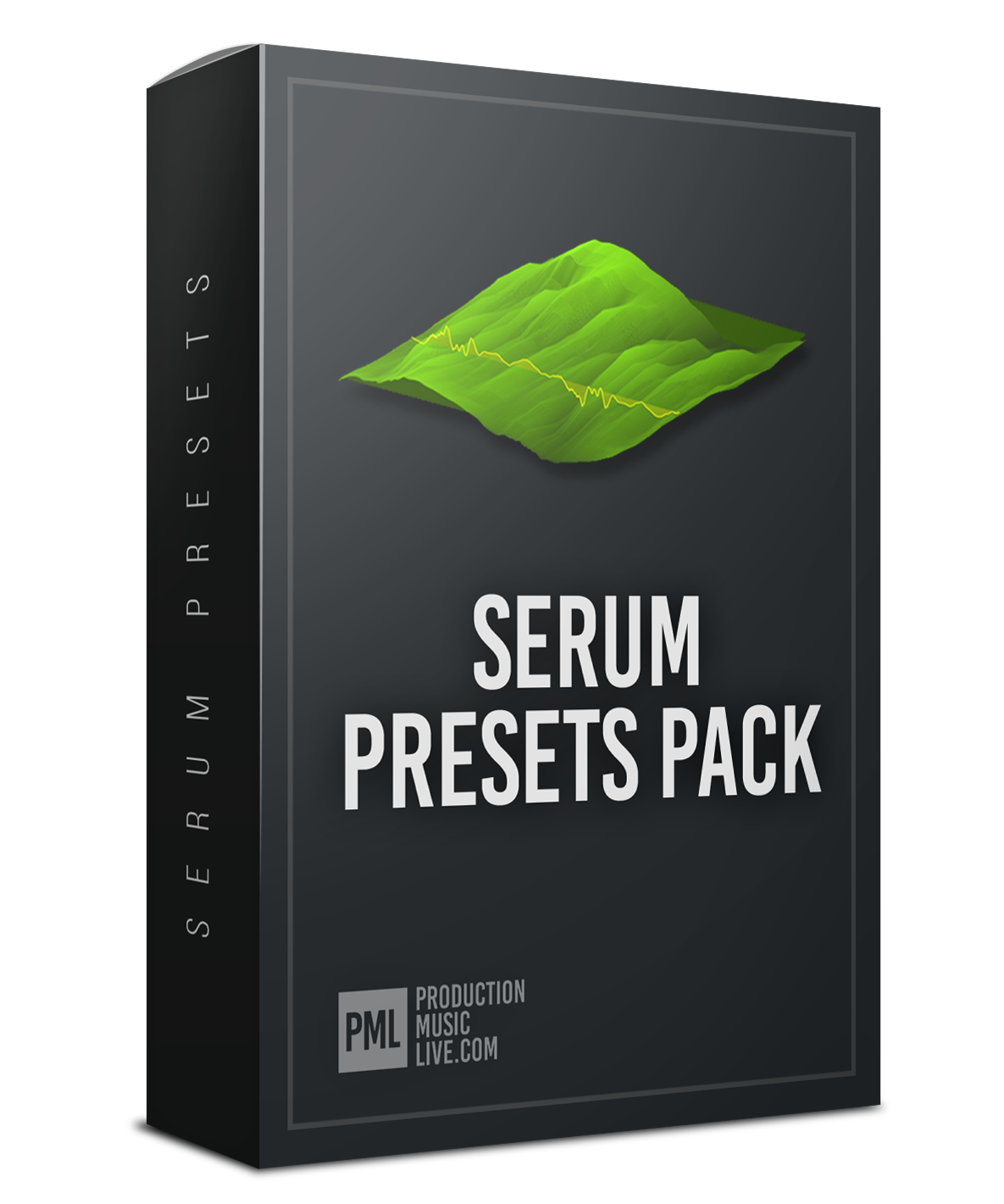 ---
STEP 4 - MAKE FIRE TRACKS
You get access to the highest quality - at the same our favourite Trap/Hip-hop & Future Bass Sample & MIDI packs:
You go through tons of drum sample packs and look for new inspiring samples & loops only to end up with the same samples you use nearly every time?
We built sample pack which make you stop searching instantly!
Including:
• 400+ One Shots (kicks, snares, hats...)
• 60+ Effects & Miscellaneous
• 200+ MIDIs & Song Starters
• 100+ Drum Loops, Top Loops
• many more...
---
---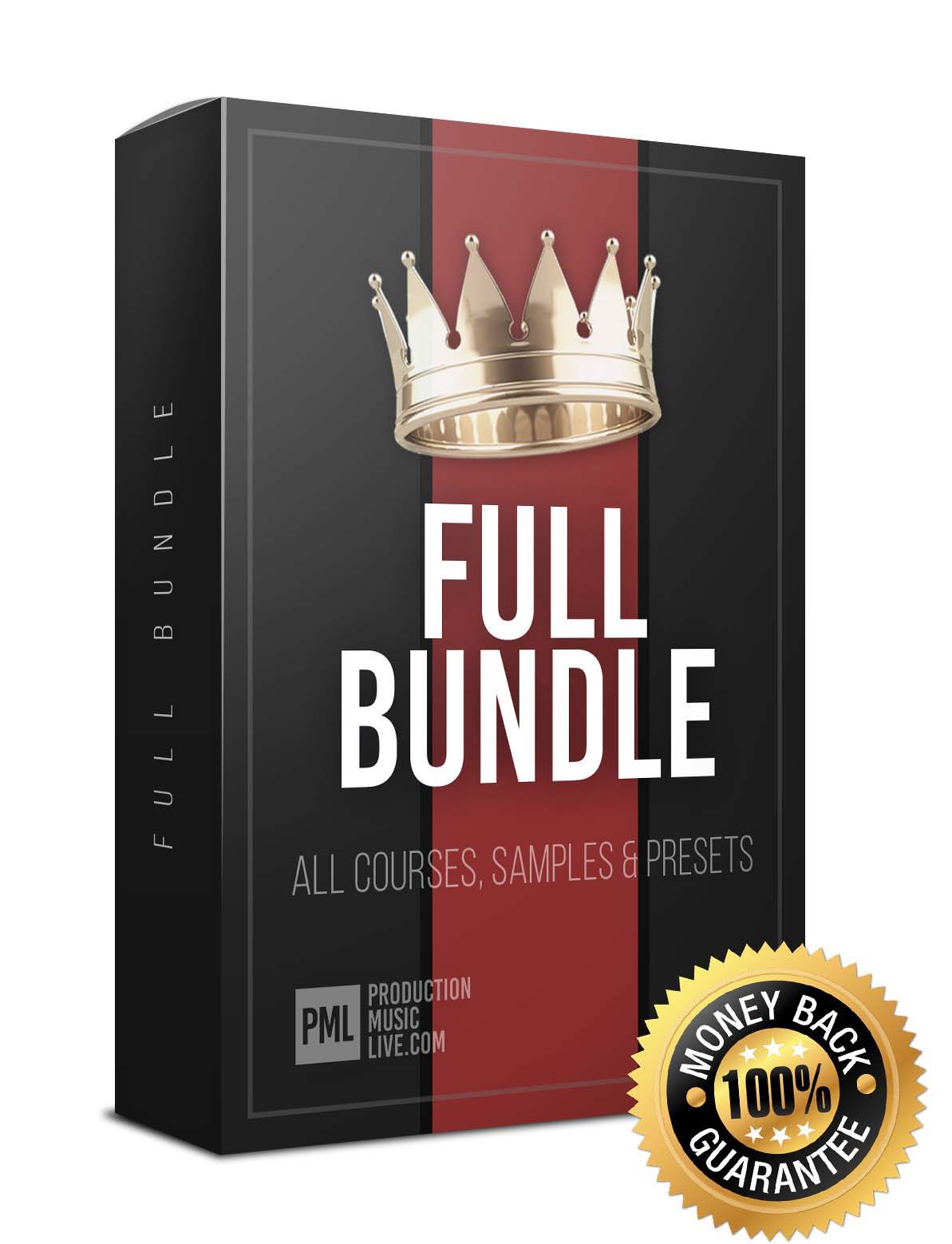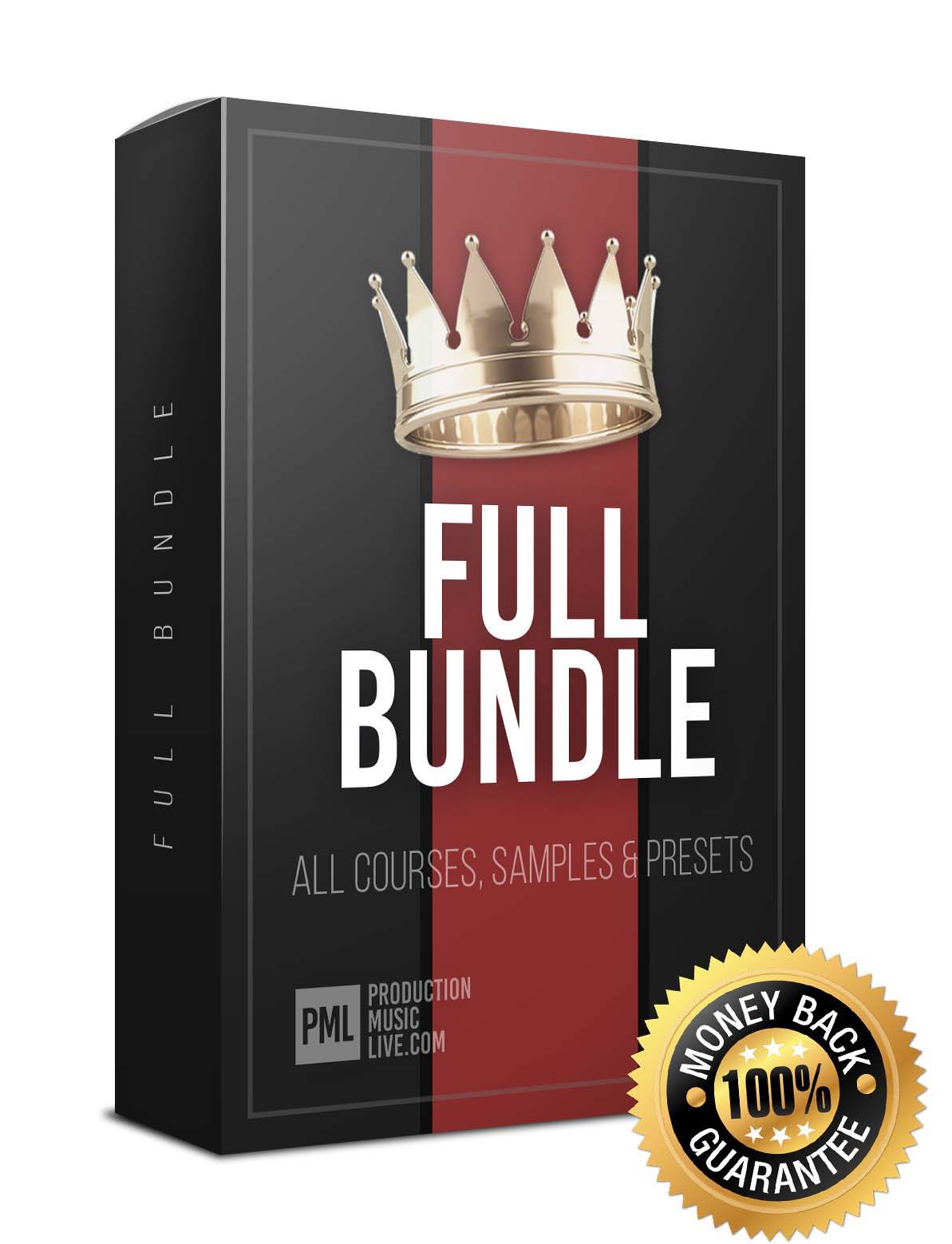 All 5 Online Courses with 22h + of Lessons
All PDFs, Bonuses & Secret Content!
All Templates & Sample Packs with 560+ Drum Samples, Loops, 200+ MIDIs & 350+ Presets
More than 60% off compared to single price
Everything you need with Life-Time Access
---

---
All 5 Online Courses with 22+ Hours of Lessons
All PDFs, Bonuses & Secret Content!
All Templates & Sample Packs with 560+ Drum Samples,
Loops, 200+ MIDIs & 350+ Presets
More than 60% off compared to single price
Everything you need with Life-Time Access
---

---
---
Hear what people say about our Courses
---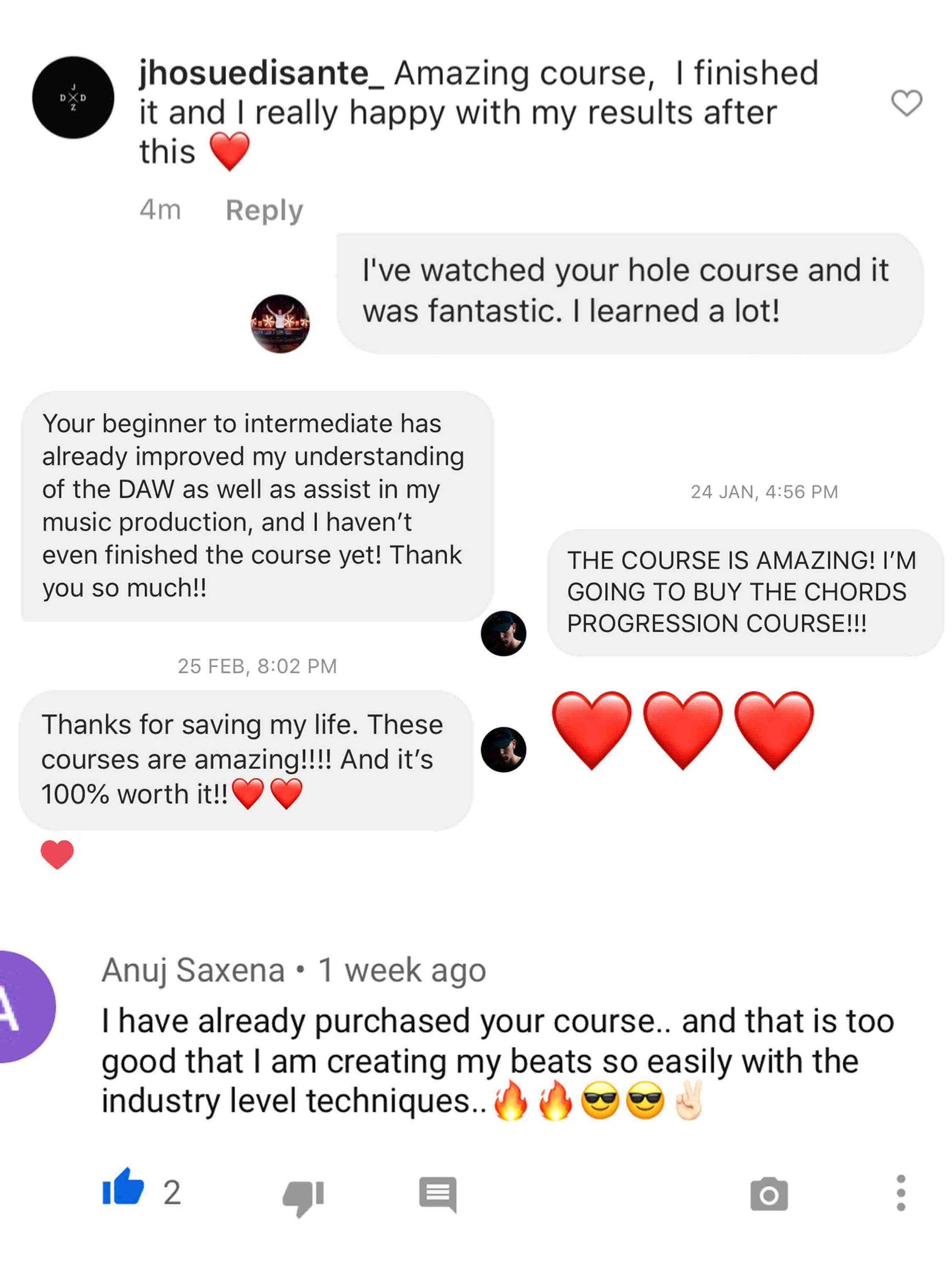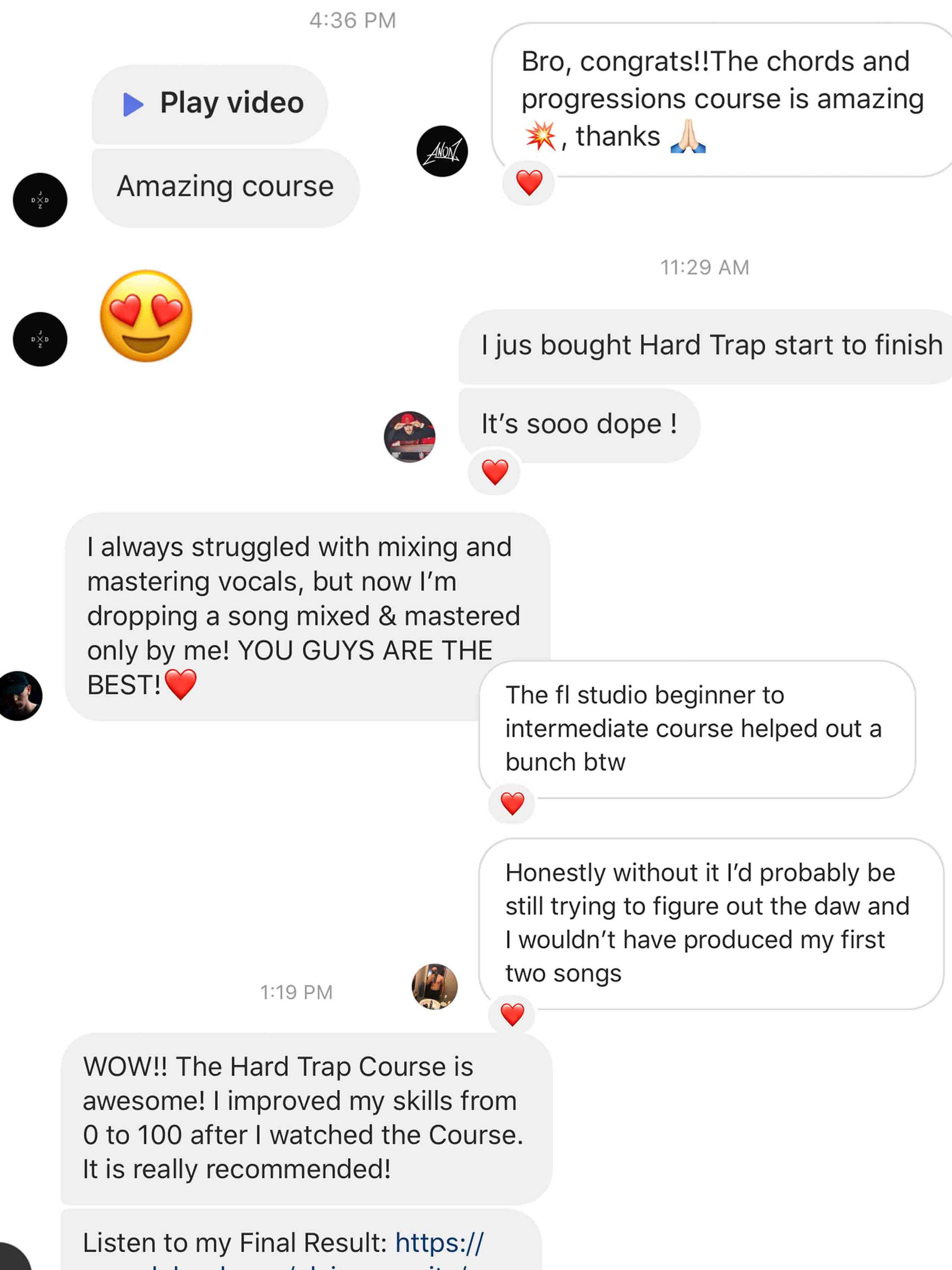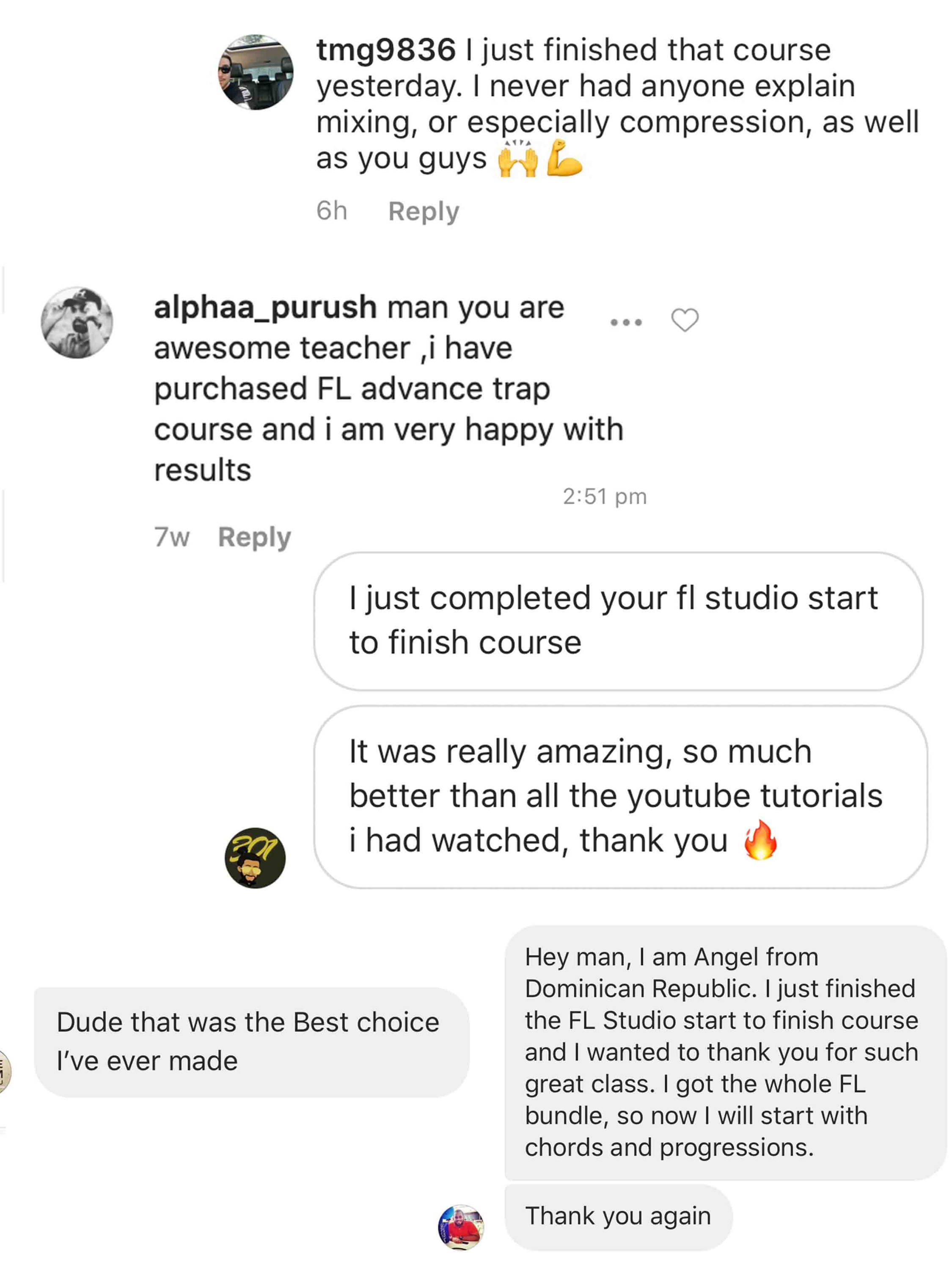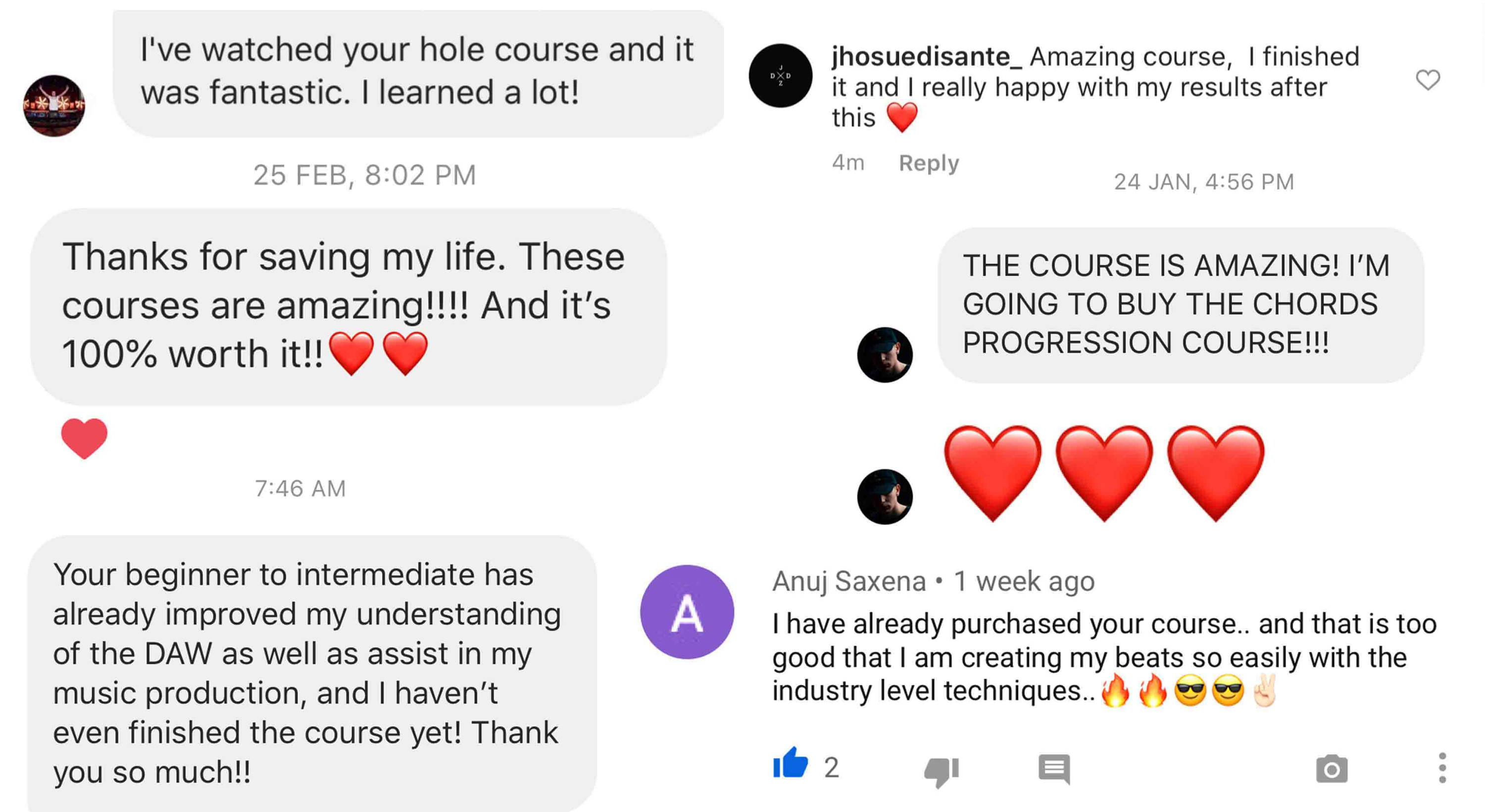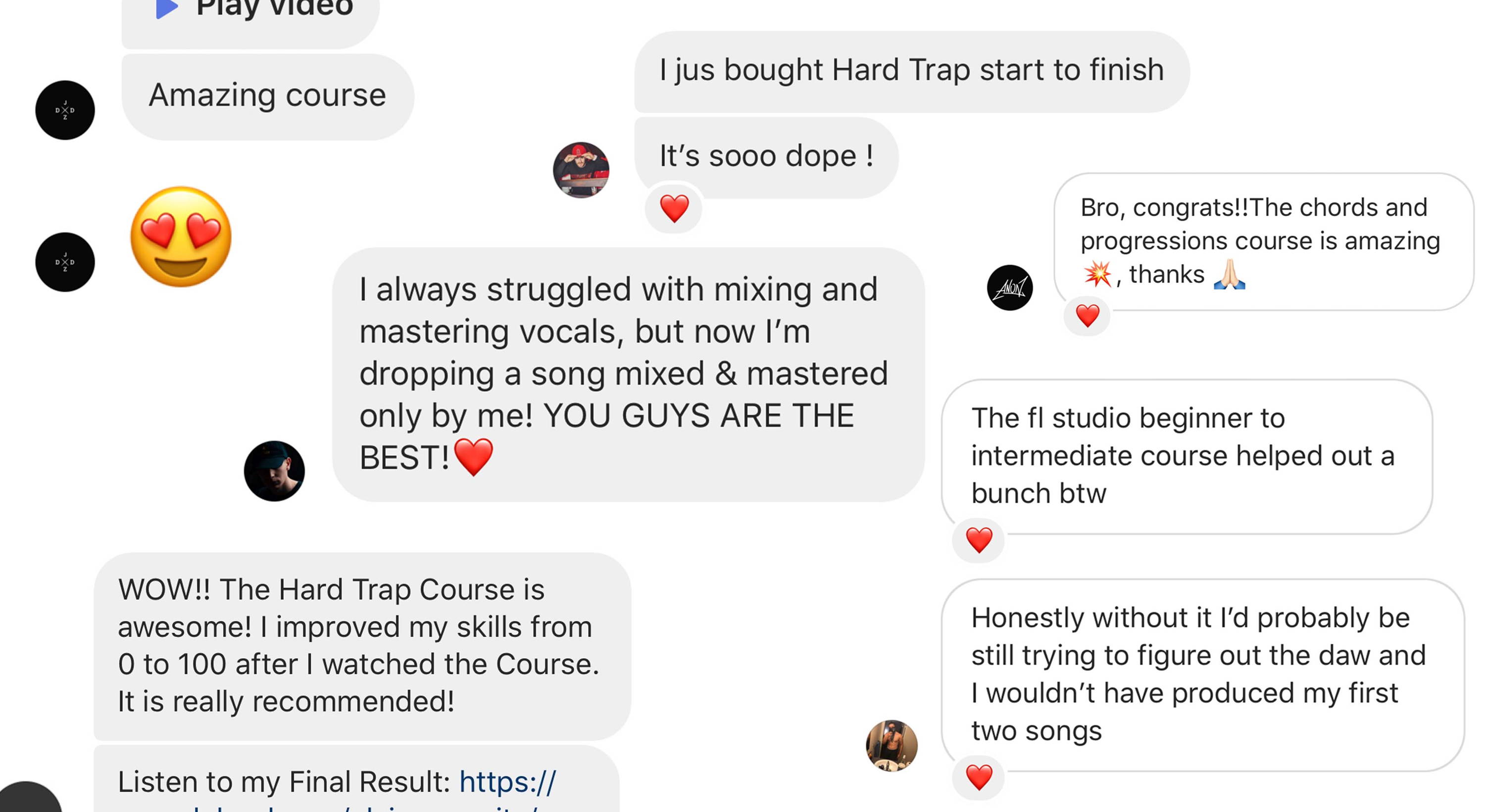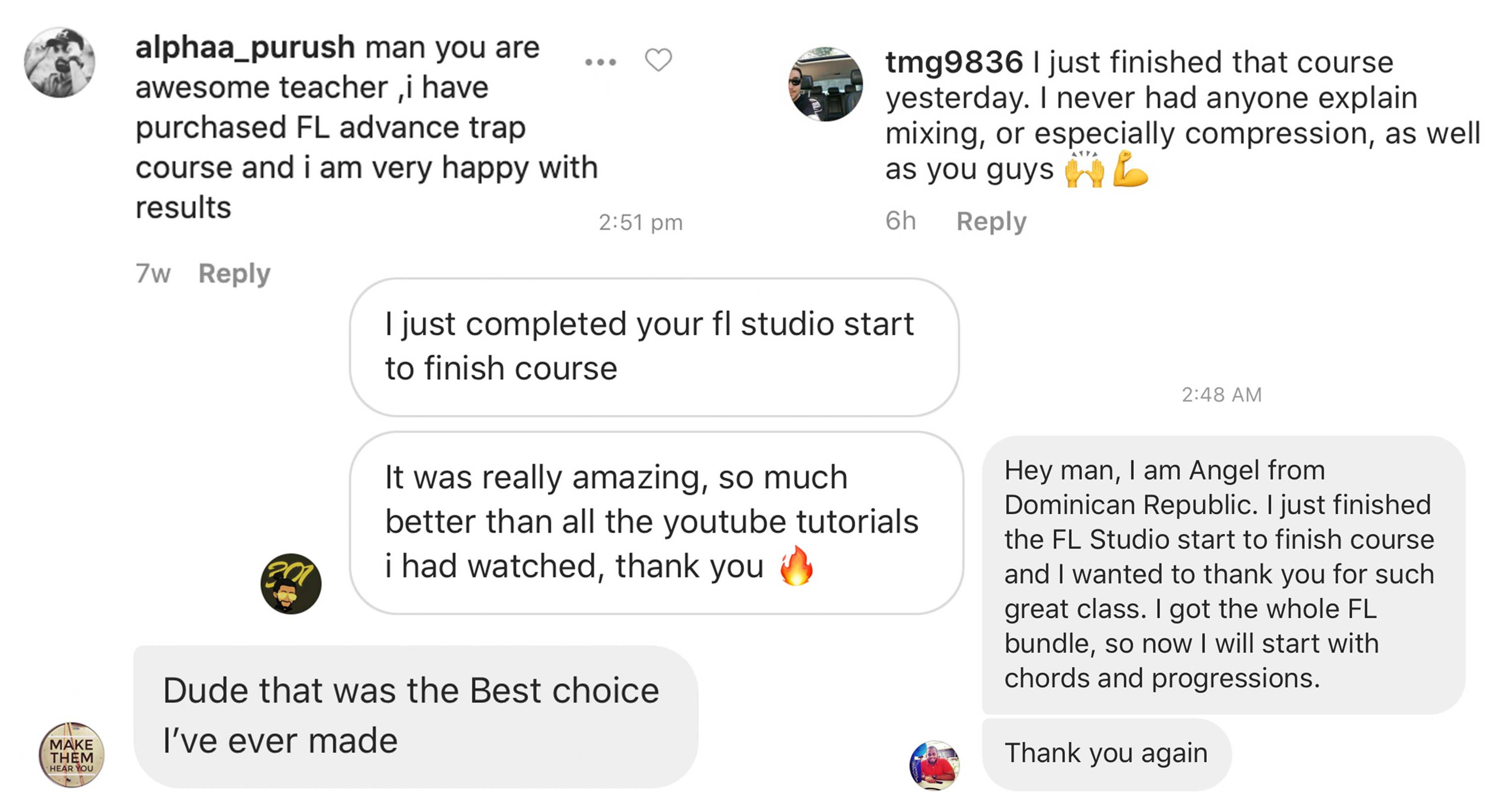 ---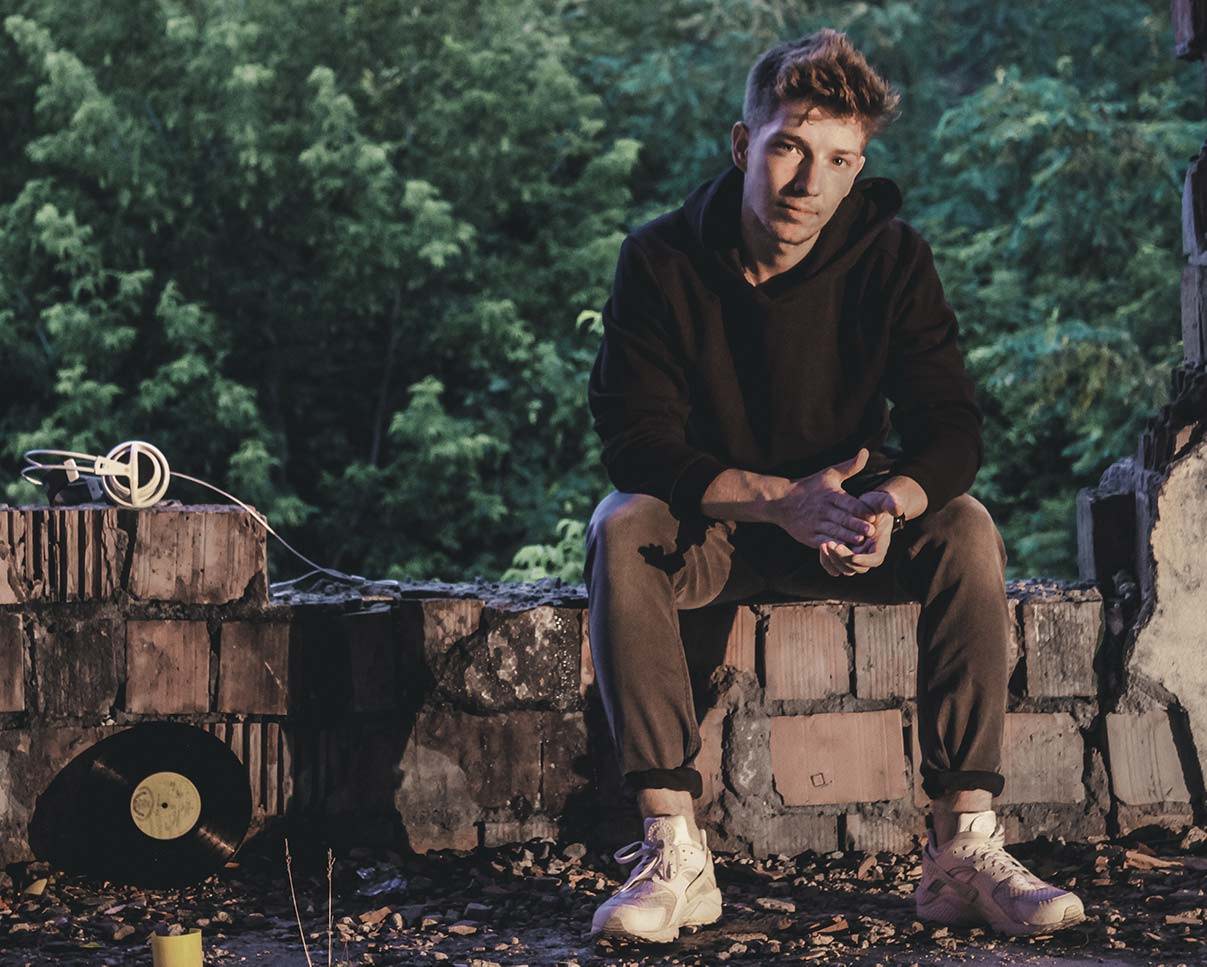 Hey guys,

this is Max from @FLSTIPS.
You know me from posts at our Instagram or YouTube where we grew to over 100k Subscribers in 1 year!
I'm sure that this bundle will completely change your music career to the better. We share everything we wish we knew at the beginning and everything that we learn daily!
See you in the courses!

Youtube Channel
Instagram Channel
Frequently Asked Questions
When do the courses start and finish?
The courses start now and never end! These are completely self-paced online courses - you decide when you start and when you finish.
How long do I have access to the courses?
How does lifetime access sound? After enrolling, you have unlimited access to the courses for as long as you like - across any and all devices you own.
Do I need to own specific Software / Plugins / Packs?
This page contains a section called "What's required". It contains the specific info for this product. Make sure you have the mentioned necessary software, packs and plugins installed on your system.
If you're not completely sure, hit us with a quick email.
What if I am unhappy with my order?
We would never want you to be unhappy! If you are unsatisfied with your purchase, contact us in the first 48 hours and we will give you a full refund - due to the digital download nature of the optional sound packs, we can only refund the courses parts. No refund on bulk / pack orders. One refund per person.
How do I access course files, if any are included?
If you're getting the basic course option, a download link will be provided above or below the video of the first or second lecture of the course (usually named 'Setup & Downloads'). In case you're getting the course with one of the pack options, the additional packs will be delivered to you via email.
Where will I be able to log into my course?
The courses are hosted on another server. Once you've bought a course, you'll be getting a mail saying "Redeem your copy of "Course …"". Follow the "Confirm your account" link in that mail and you will end up on the course-platform. There, you'll need to pick your password and log in. Your profile info will be already prepared for you. You can then always log in here:
If you already have a courses account, the new course will be added to your profile (assuming you buy it using the same email address associated with that account). If you have an account but buy a new course using a different email, get in touch and we will manually add it to your existing account.
There is one way of watching videos offline for example if you are travelling with an iPad and you are not always within reach of a stable internet connection: We have activated the option of MyTeachable accounts on our videos so you can watch videos offline through the "Teachable Online Courses" iOS App.
What if I have further questions?
We are available to help you with any questions, get in touch via: support@productionmusiclive.com
Software needed to follow Courses:
✓ FL 20, nothing else! (available to purchase on the official site)
✓ Serum (optional) - only in Future Bass & Remixes Course. We also show you 1:1 free alternatives - always.