Your Complete Roadmap from
Learn FL inside out & start making music like a PRO today!
Over +5 hours of pure knowledge, step by step for ALL GENRES,
including Vocal Production sessions. All using just FL.
Learn all the necessary steps to make your tracks bang on every system and every volume!
Get to know all major problems that
90% of music producers who fail do.
Apply advanced techniques
All techniques we teach you will let you get
clean, punchy & outstanding mixes.
Everytime, no matter the genre, amount of tracks or complexity. Learn to apply what you learn to your own tracks - always.
---
Do you want to learn Music Production?

In this +5 hours long course we show you step by step Everything you need to know about FL to make music like a PRO. After working with thousands of students we developed a groundbreaking formula that skyrockets the learning curve without a single complication - no compromise.
---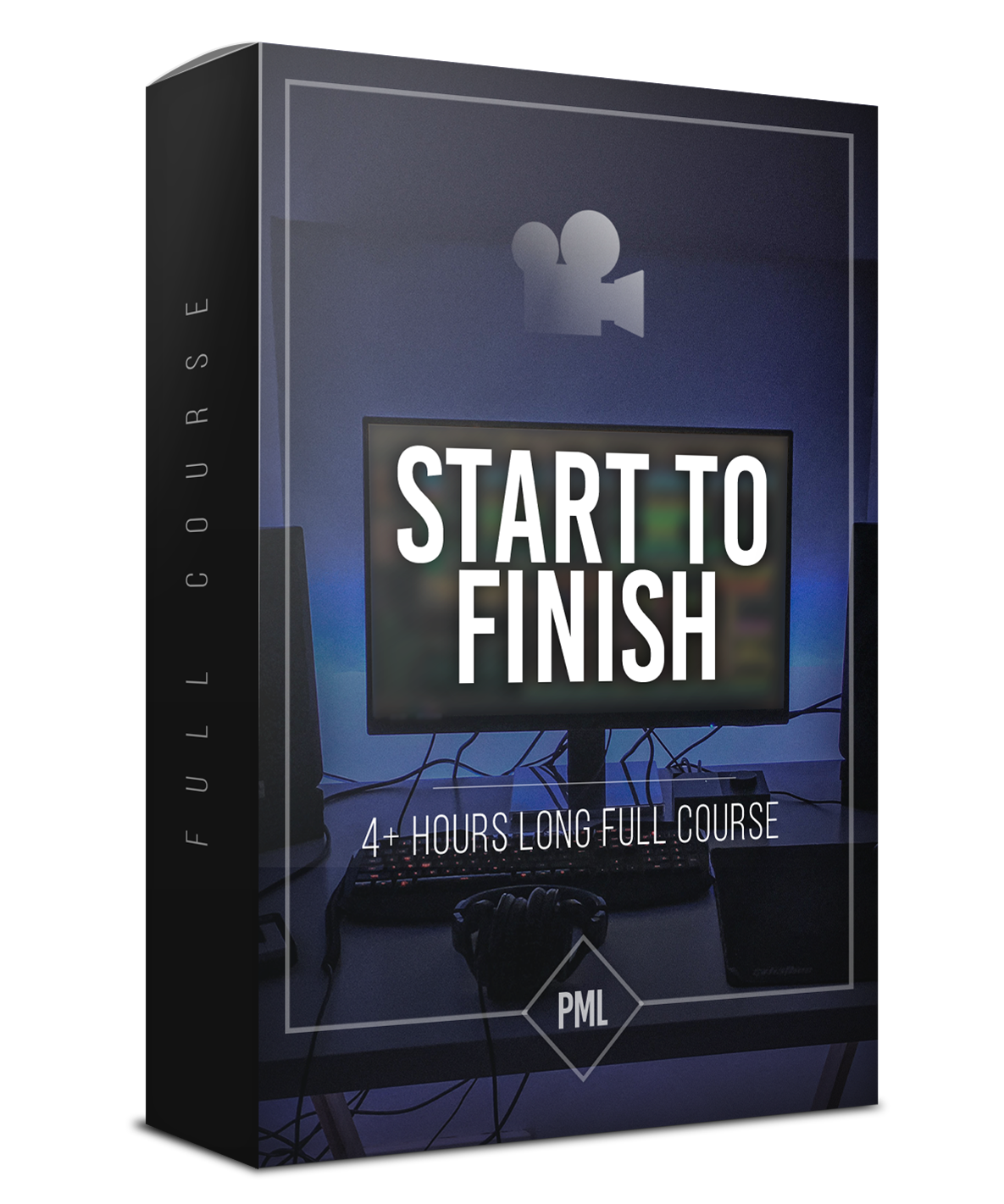 ---
---
💻 You will be able to put & execute ideas into your                   computer with no figuring and hesitation.
🗺️ Navigating & interface will be your second home
💡 You will get to know music production not only as a           process but a mindset
🧠 Equipment, useful websites, workflow of pros &                     many more, will be no more foreign for you
🎛️ You will get to know the mixing essentials & secrets
🎓 You will be as experienced as 3 years trained                         producer
---
---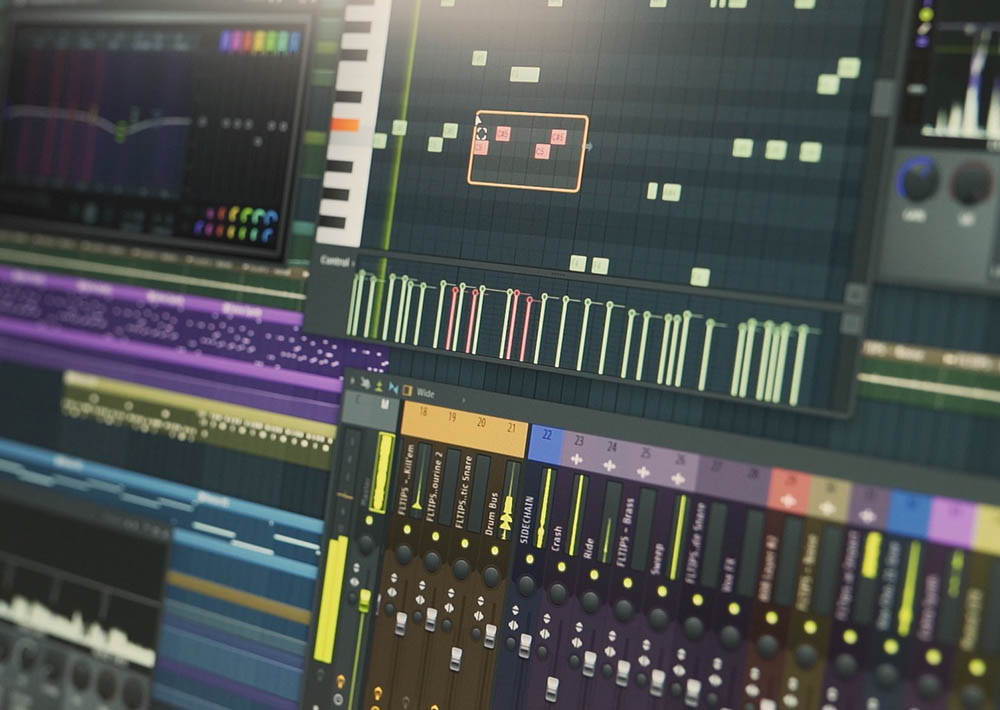 Get to know FL inside out and learn all terms and features that PROs use. Make it work for you and not the other way. We guide you through every corner of FL.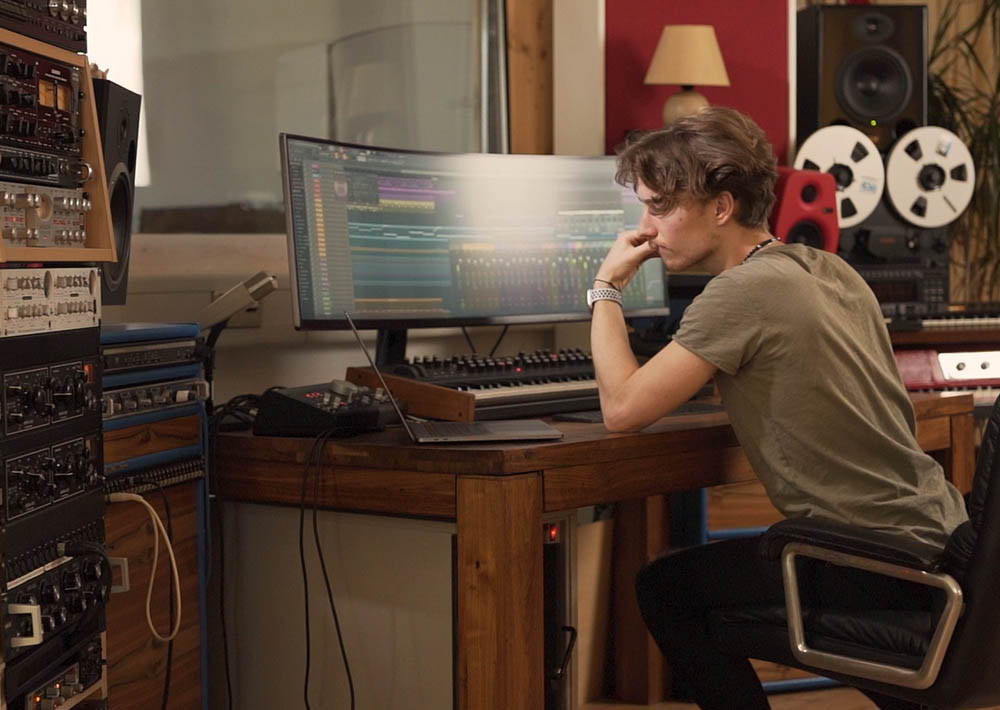 2. Production & Sound-design
No musical experience required! We show you how everybody can get to the Top Charts. From programming drums, melody writing hacks & more!
From recording, pitch correction & processing, to powerful sounding vocals. From random sketch, to radio-ready track with proved formula behind it.

This step defines amateur from the professionalist. With over 10 000+ satisfied students, we guarantee that this course will take you to the next level.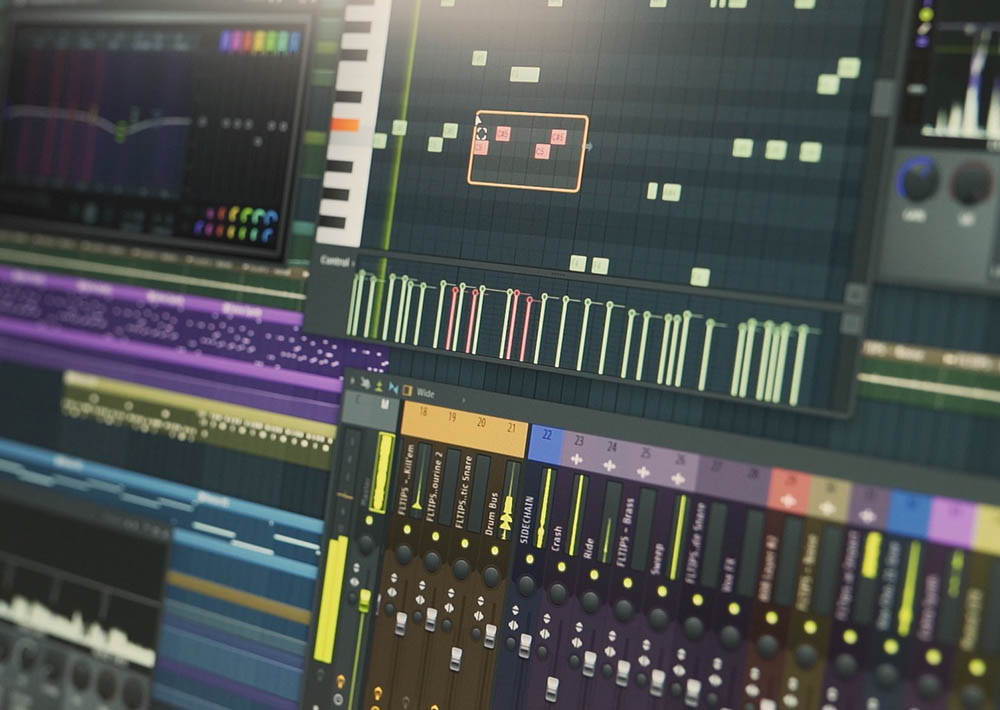 Learn all the necessary steps to make your tracks bang on every system and every volume! No more Louder = Better ilusions, no more relying on luck! You will know exactly what to do next.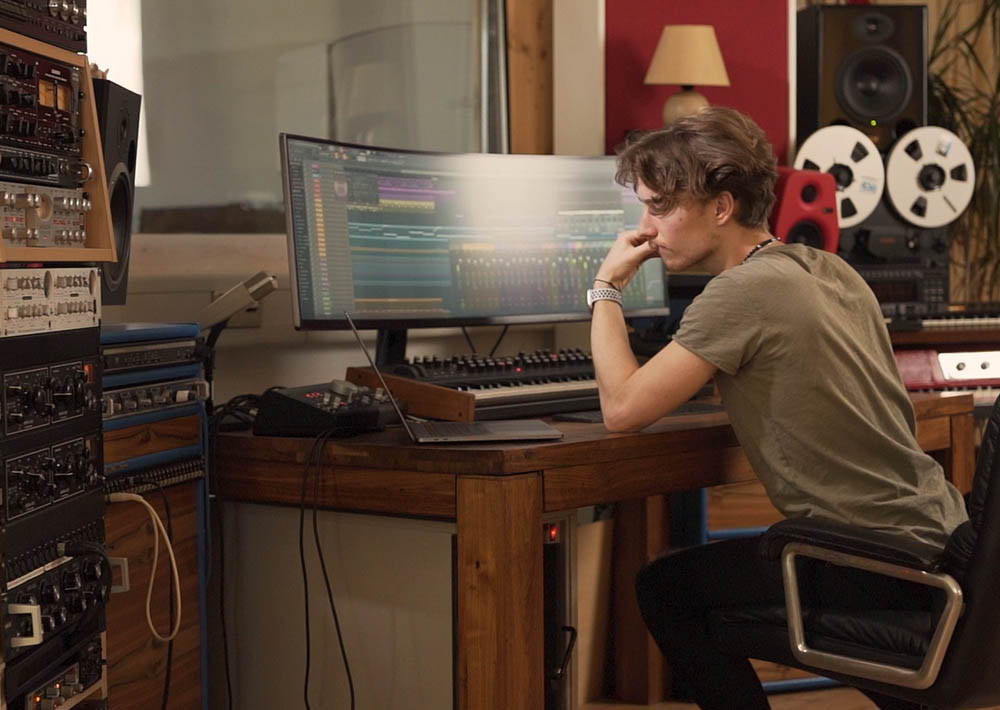 Get to know all major problems that 90% failing musicians do. You control the music & mixes you make, no the other way around. Get to know how to get the powerful & full sound that will astonish everybody.

We share with you everything that our team have learned thorugh decades of production & engineering. Get to know secrets & formulas for amazing sound - straight from Top Tier Producers.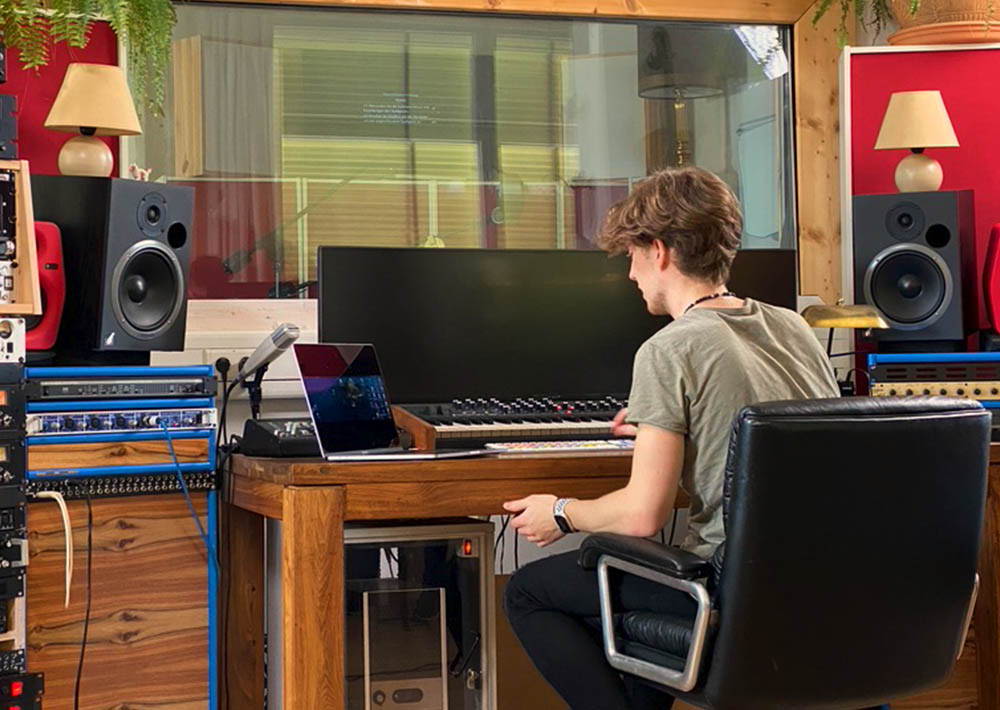 Professionalist is defined by ability to repeat processes with the same great results.
Learn to apply what you learn to your own tracks - every time. We explain & show examples so you know exactly how to use them in your own way.
---
---
🚀 Rocket Start your Music Career
Learn EVERYTHING you need to know to make HIT Songs. From navigating, sketching the ideas, through programming drums, harmonies, melodies to unknown FL features. We go through everything step by step with detailed explanations just as we were sitting side by side in the studio.
---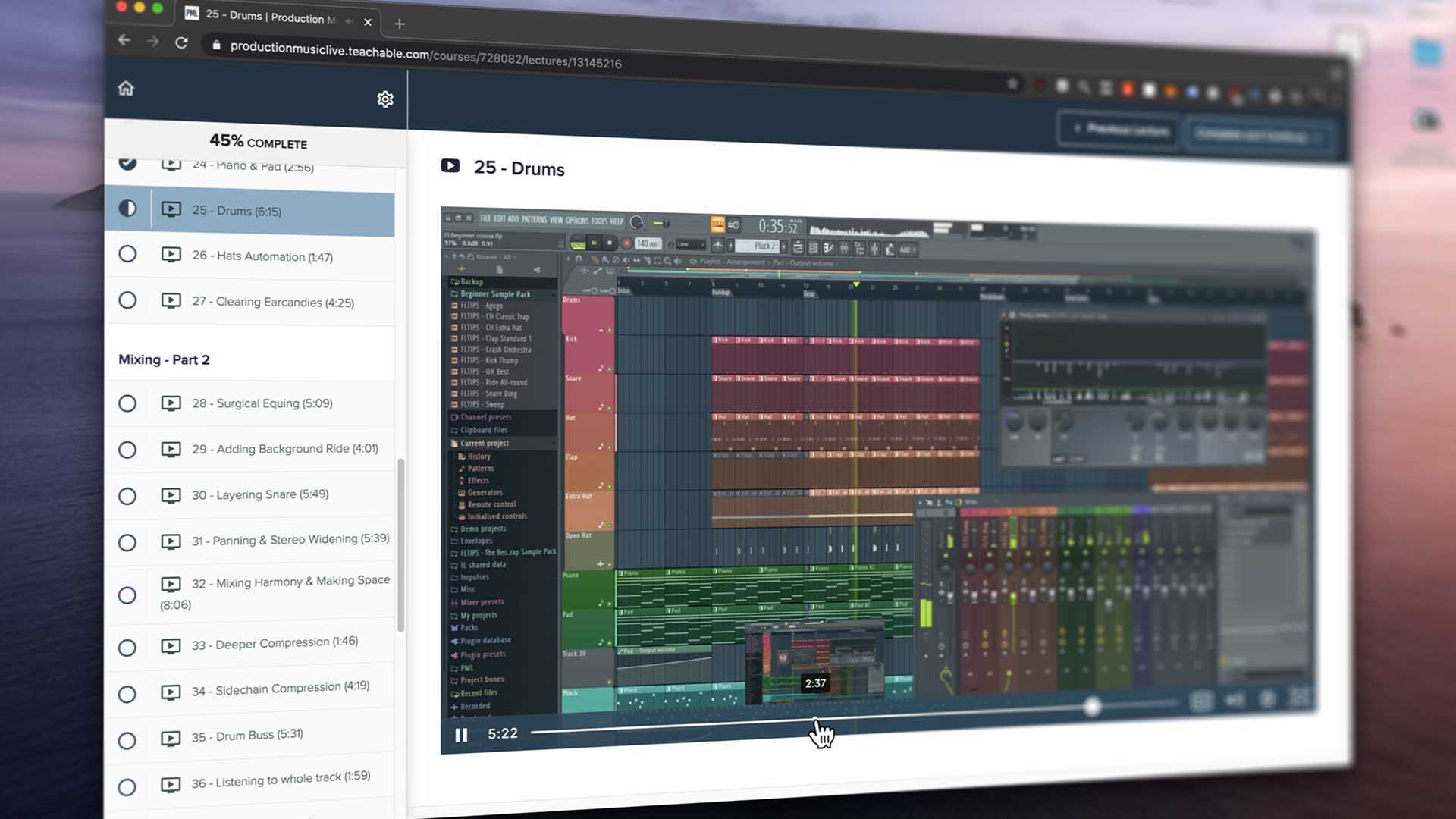 In over 50+ lessons you will learn
every detail of FL & music production, so after this course you will be ready to make your tracks with no hesitation and doubt!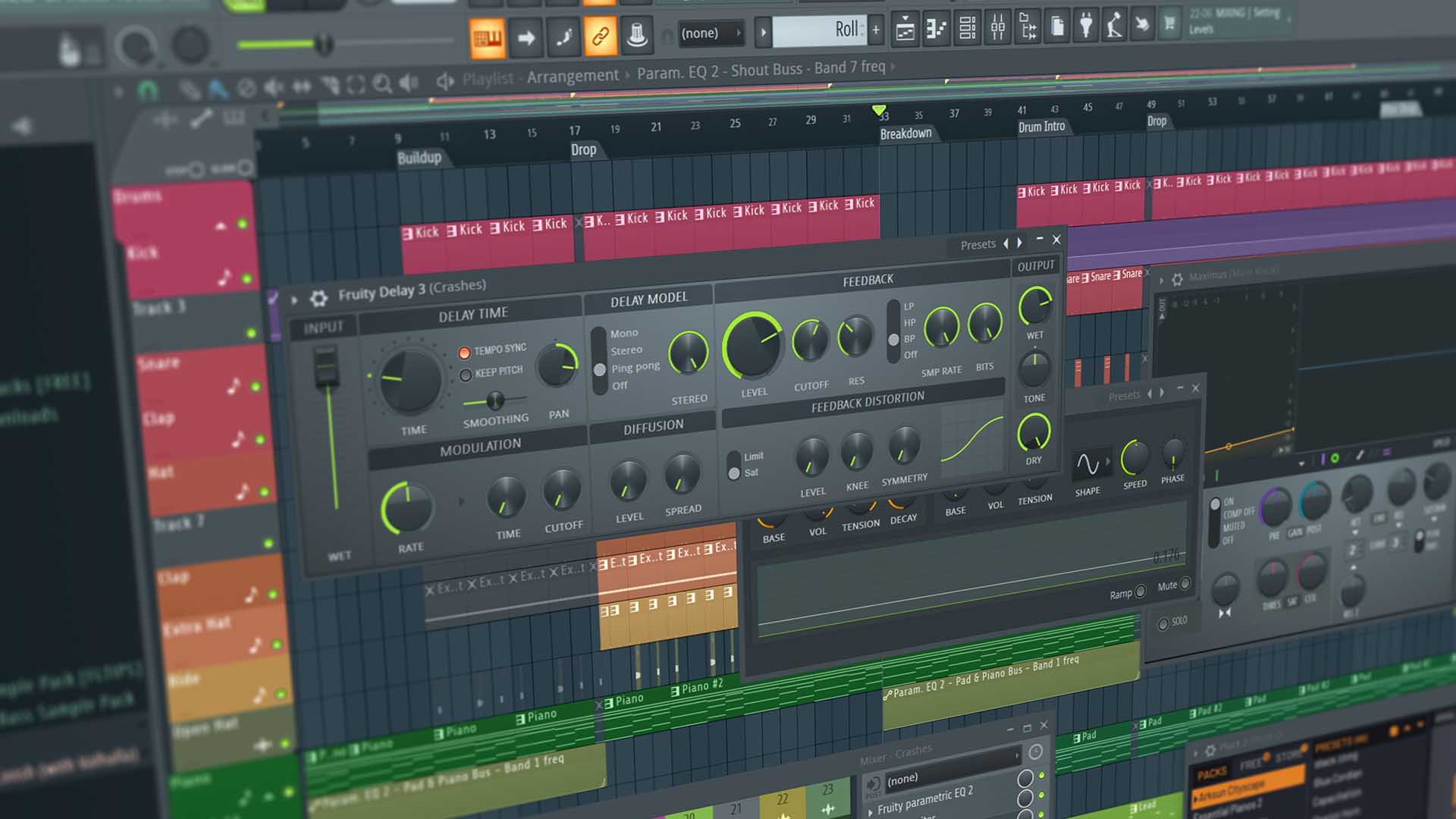 You will get access to all project files (sounds, presets, midis) we use in the course. Dive deep into the professionally produced track, or follow along!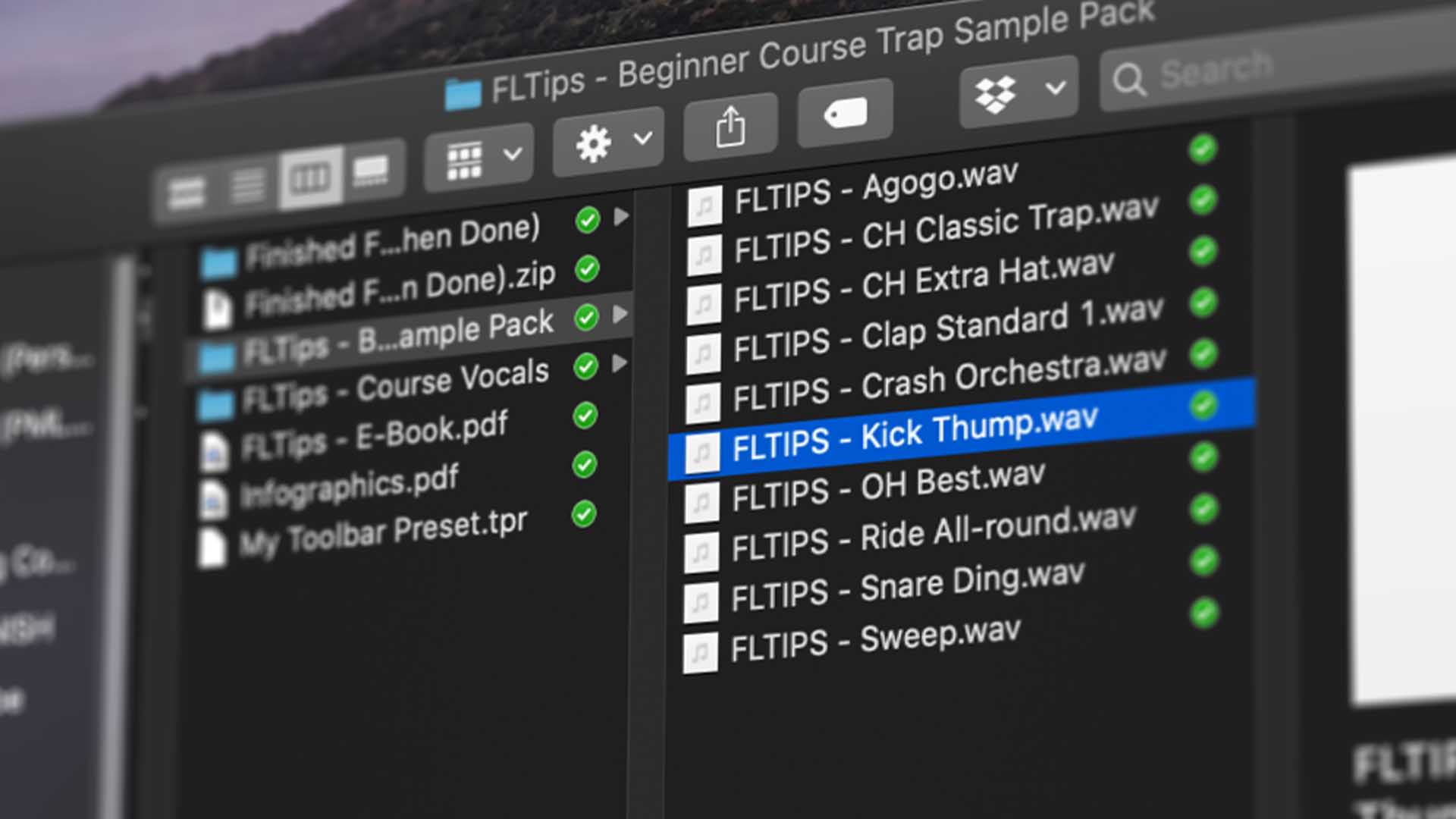 We've included lots of custom & unique PDFs & Infographics such as: Free VST Must Haves, Best Paid Mixing & Mastering plugins...
Custom Mixer channel presets,
Patcher presets & many more.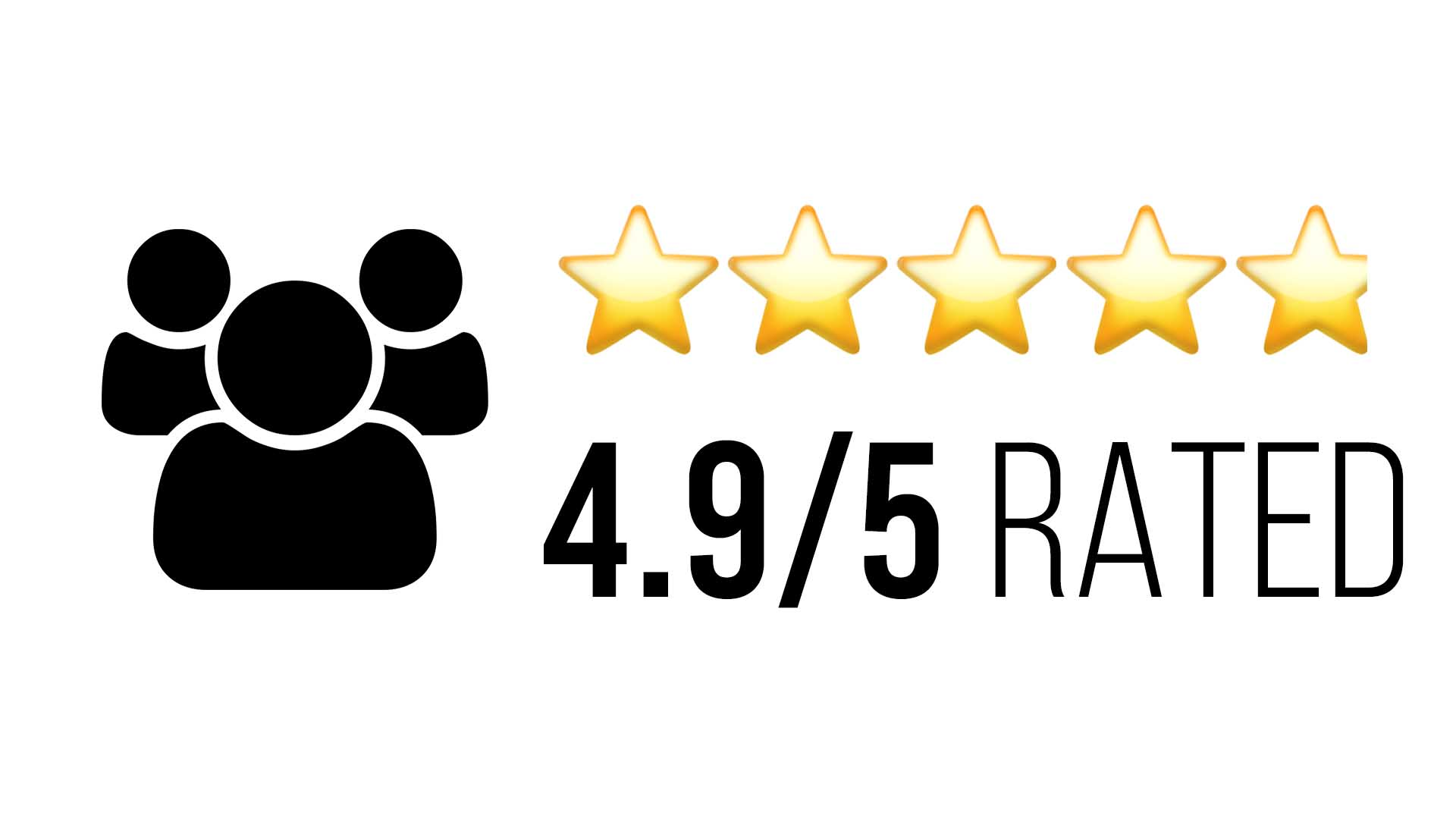 .... by 10 000+ Trained Producers

After training and working with thousands of producers, we know exactly what it takes to boost the learning curve, and take your skills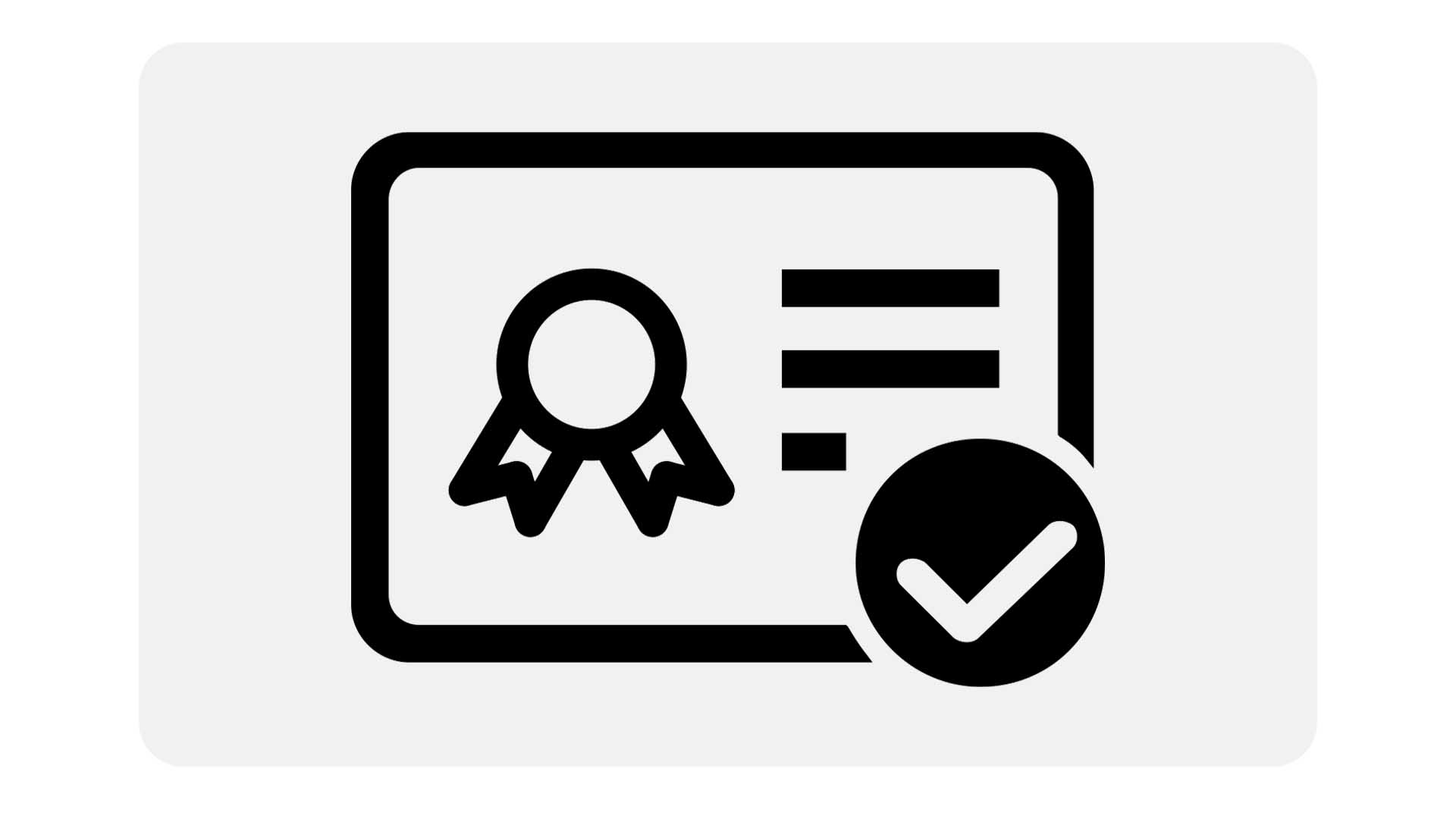 After finishing the course & passing the final test you will get an Official Production Music Live Certificate.
---
---
---
Track we produce together:

Just after the theoretical background section and getting to know the program, we're producing this track from complete ground up, including vocal production sessions. We're uncovering all techniques you need to know, and take great effort to understand the reason behind very action we take.
---
---
---
Full Beginner to Intermediate Course
✓ Full Online Course
✓ All Bonuses & PDFs
✓ Project Files, Samples, E-books
✓ 6+ Hours of Lessons
✓ Lifetime-access
Beginner + Harmony Course
✓ Full Online Course
✓ Bonus Videos & PDFs
✓ Harmony & Music Theory Course
✓ Project Files, Samples, E-books
✓ 10+ Hours of Lessons
✓ Lifetime-access
Our Promise
We're so proud of our products that you can
try out the course and if you don't feel satisfied, we will refund your money back!
No questions asked.
---
Hear what people say about our Courses
---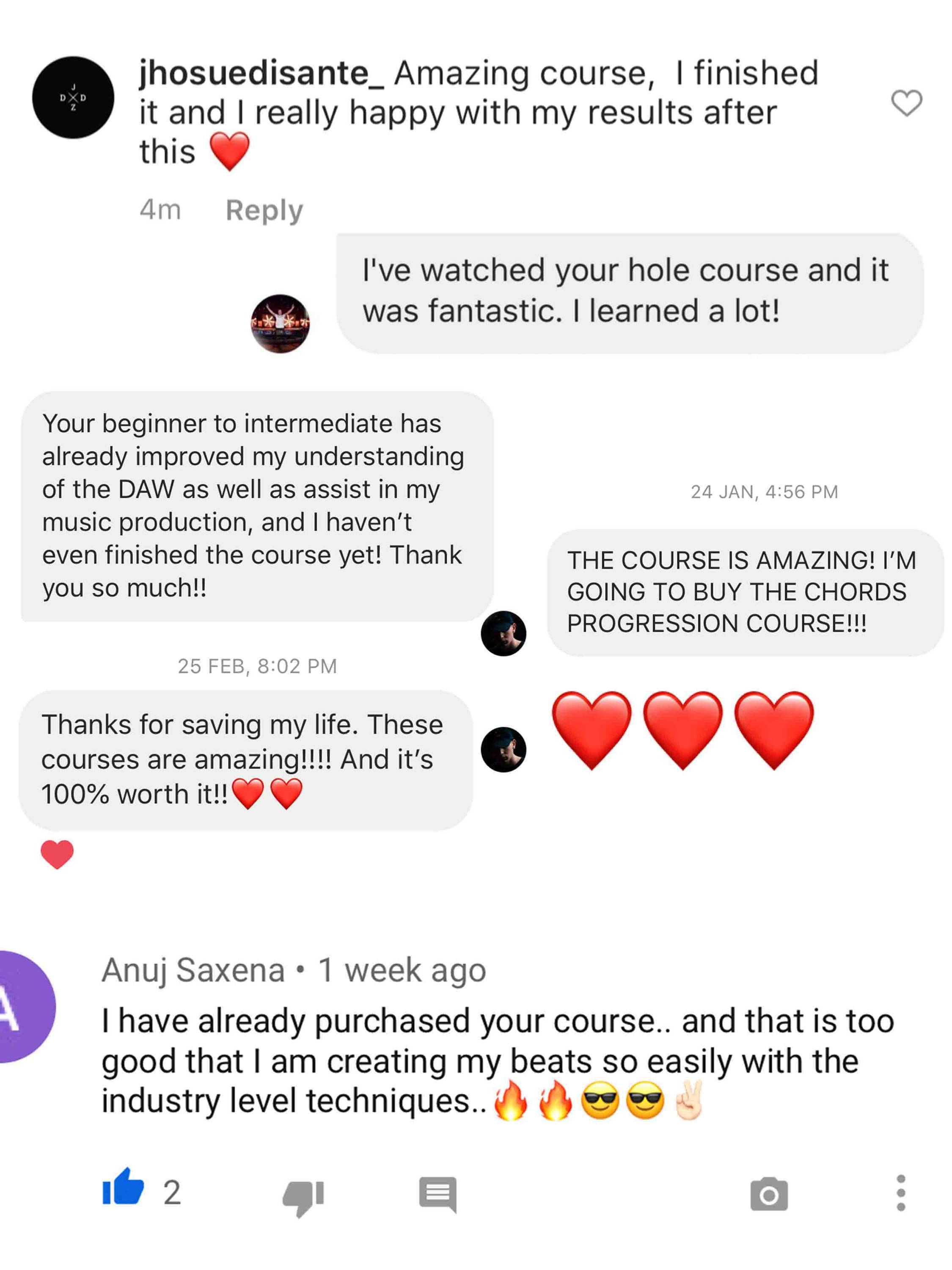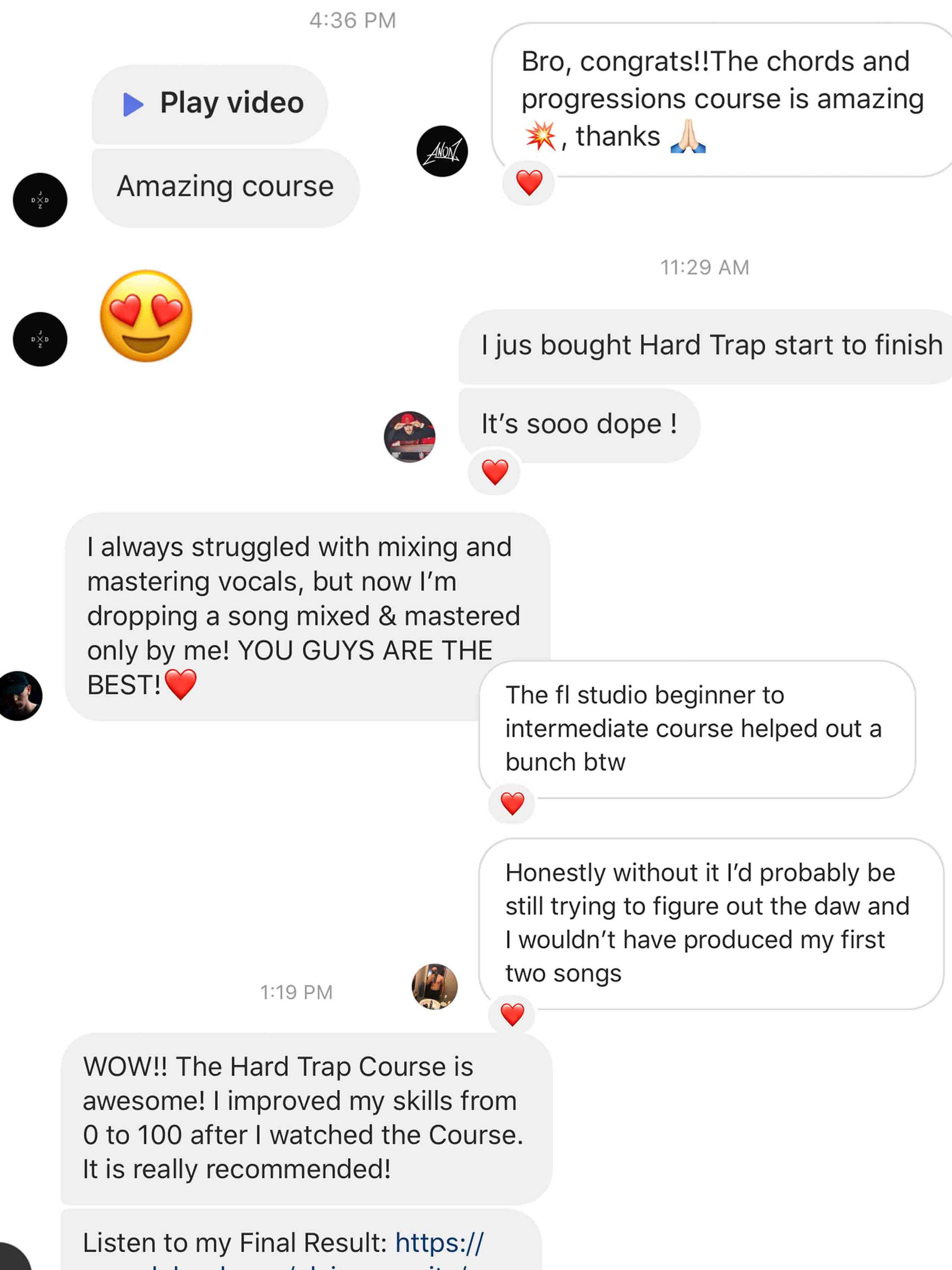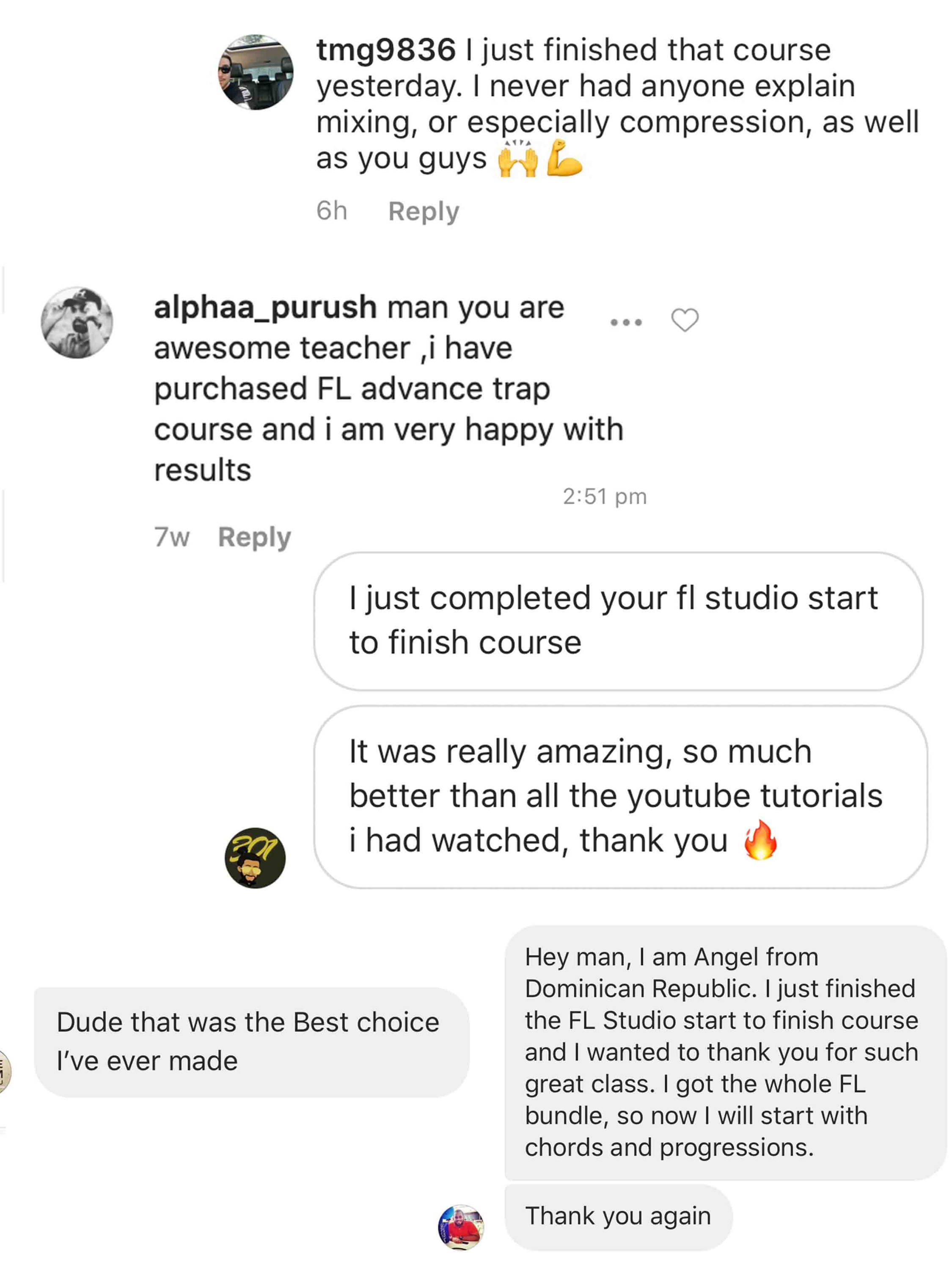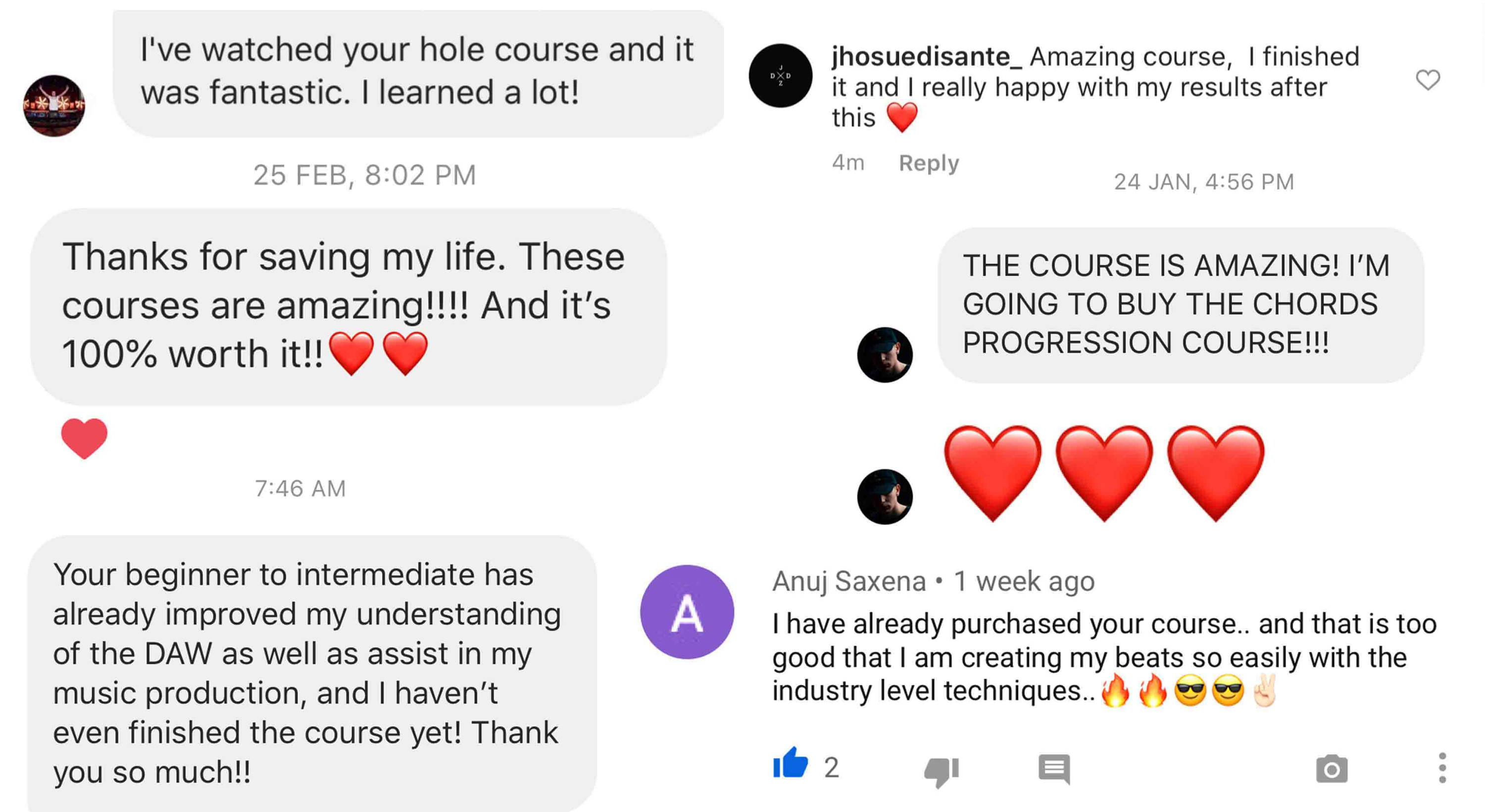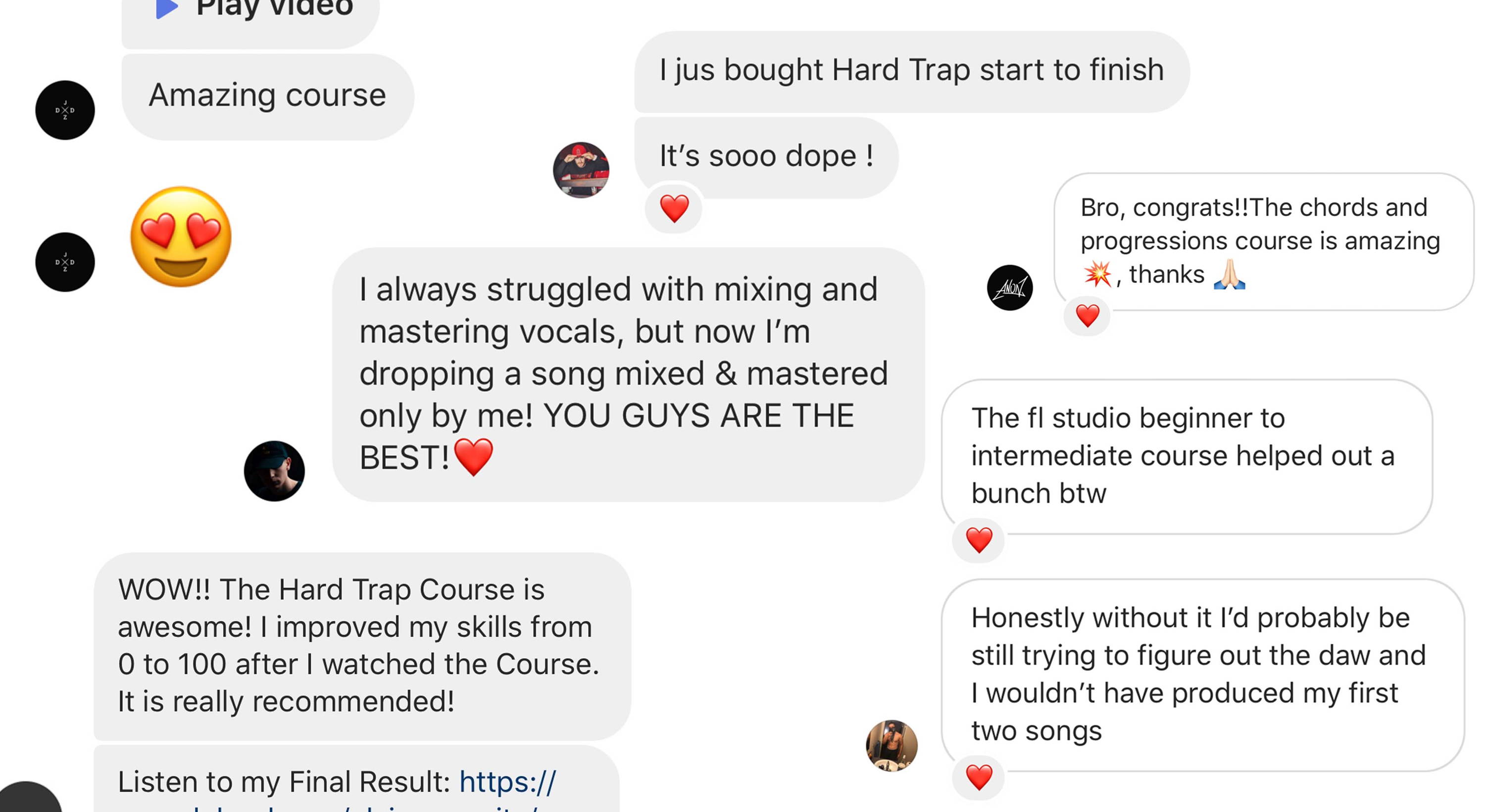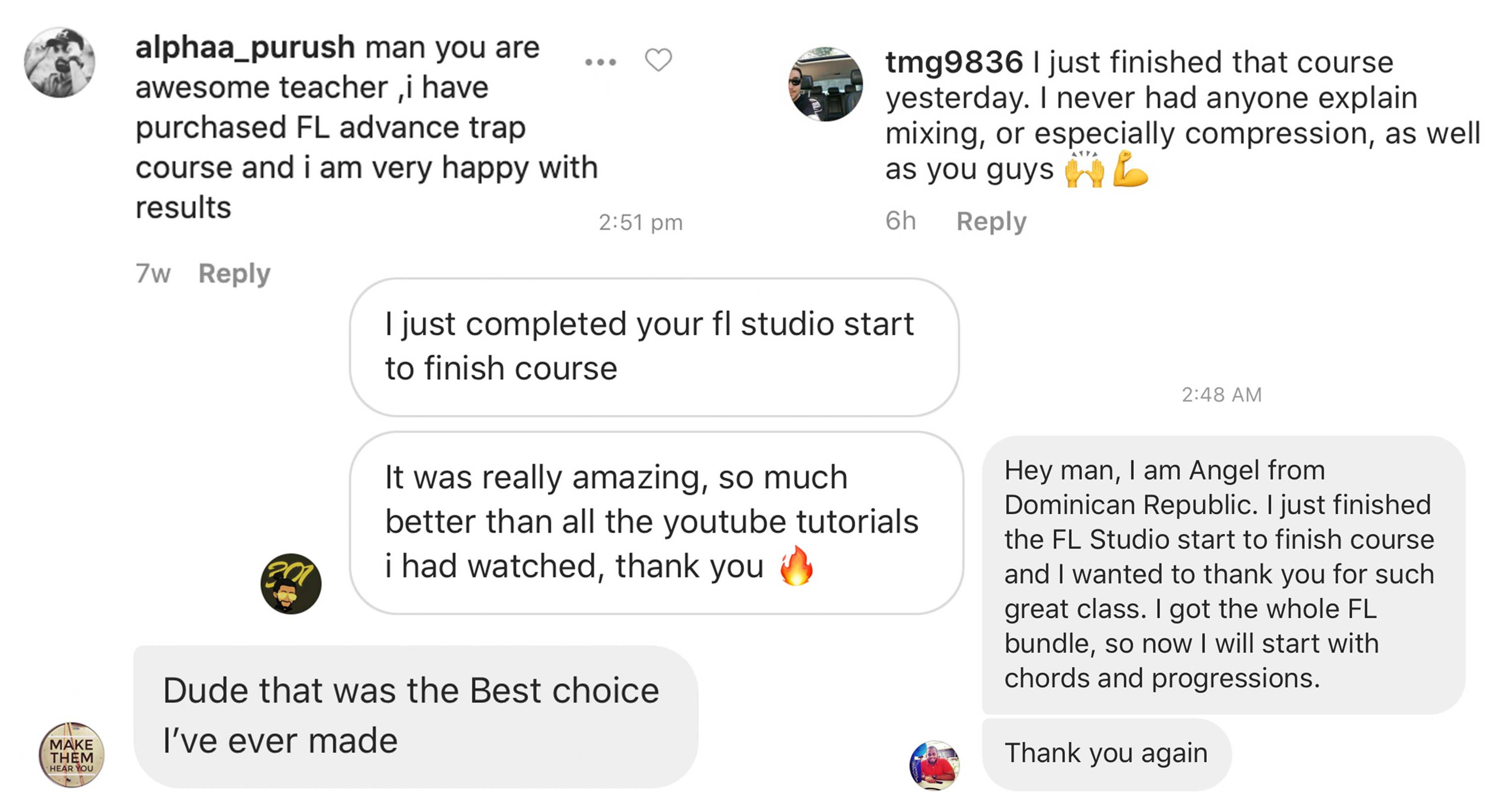 ---
---
Frequently Asked Questions
---
What software is required?
FL Studio 20 or higher
We're only using stock plugins & couple of amazing Free plugins as well
---
When do the courses start and finish?
The courses start now and never ends! This is completely self-paced online course - you decide when you start and when you finish. You will receive all content instantly after signing up, and you have lifetime access and can go through the course whenever you'd like.
How long do I have access to the courses?
How does lifetime access sound? After enrolling, you have unlimited access to the courses for as long as you like - across any and all devices you own.
What if I am unhappy with my order?
We would never want you to be unhappy! If you are unsatisfied with your purchase, contact us in the first 48 hours and we will give you a full refund - due to the digital download nature of the optional sound packs, we can only refund the courses parts if the files have been downloaded. No refund on bulk / pack orders. One refund per person.
Where will I be able to log into my course?
The courses are hosted on another server. Once you've bought a course, you'll be getting a mail saying "Redeem your copy of "Course …"". Follow the "Confirm your account" link in that mail and you will end up on the course-platform. There, you'll need to pick your password and log in. Your profile info will be already prepared for you. You can then always log in here:
If you already have a courses account, the new course will be added to your profile (assuming you buy it using the same email address associated with that account). If you have an account but buy a new course using a different email, get in touch and we will manually add it to your existing account.
There is one way of watching videos offline for example if you are travelling with an iPad and you are not always within reach of a stable internet connection: We have activated the option of MyTeachable accounts on our videos so you can watch videos offline through the "Teachable Online Courses" iOS App.
I already own some courses/packs. Can I upgrade?
Will new products be added to my bundle ?
The bundle is a snapshot including the available courses and packs at the time of your purchase. Future courses / packs will not be automatically included.
What if I have further questions?
We are available to help you with any questions, get in touch via: support@productionmusiclive.com
---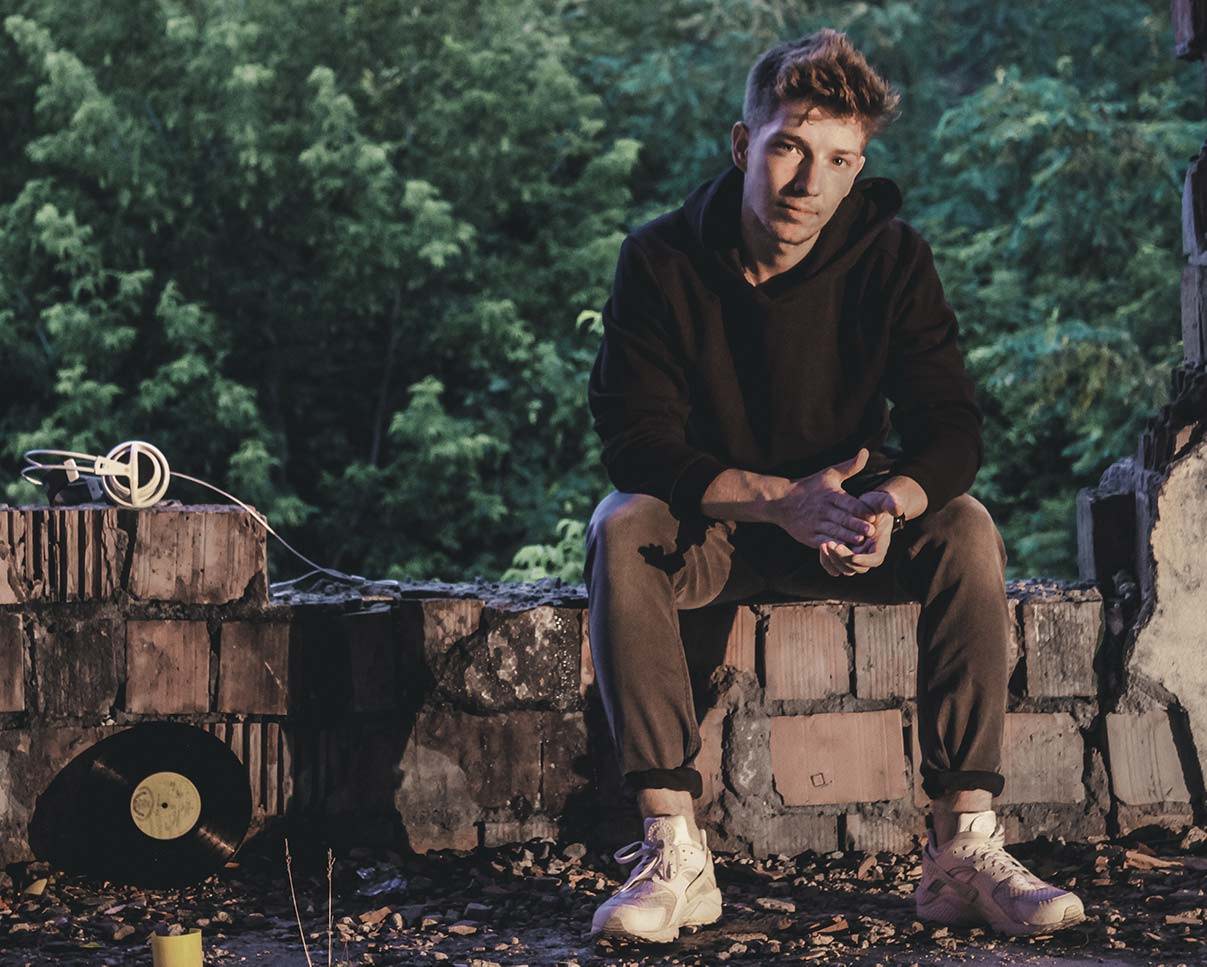 Hey guys,

this is Max from @flstudiotips.
I will show you shortcuts for your career as a music producer - get to the big results faster!

You for sure know me from the Instagram videos as well as our YouTube channel where we grew to over 100k subscribers in exactly one year!
In this course I will guide you through mixing 2 radio ready tracks. I will be giving out all the tricks & secrets for achieving industry level sound.

See you in the course!
---