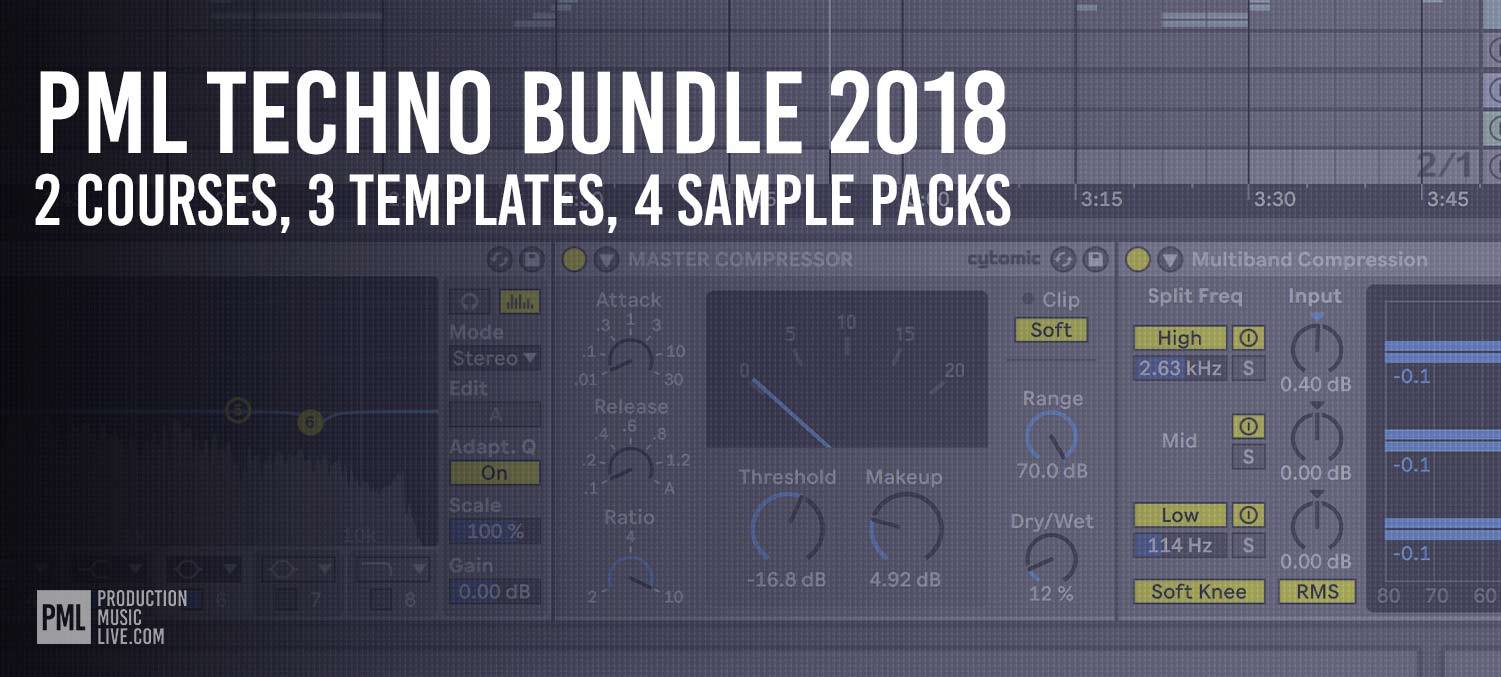 ---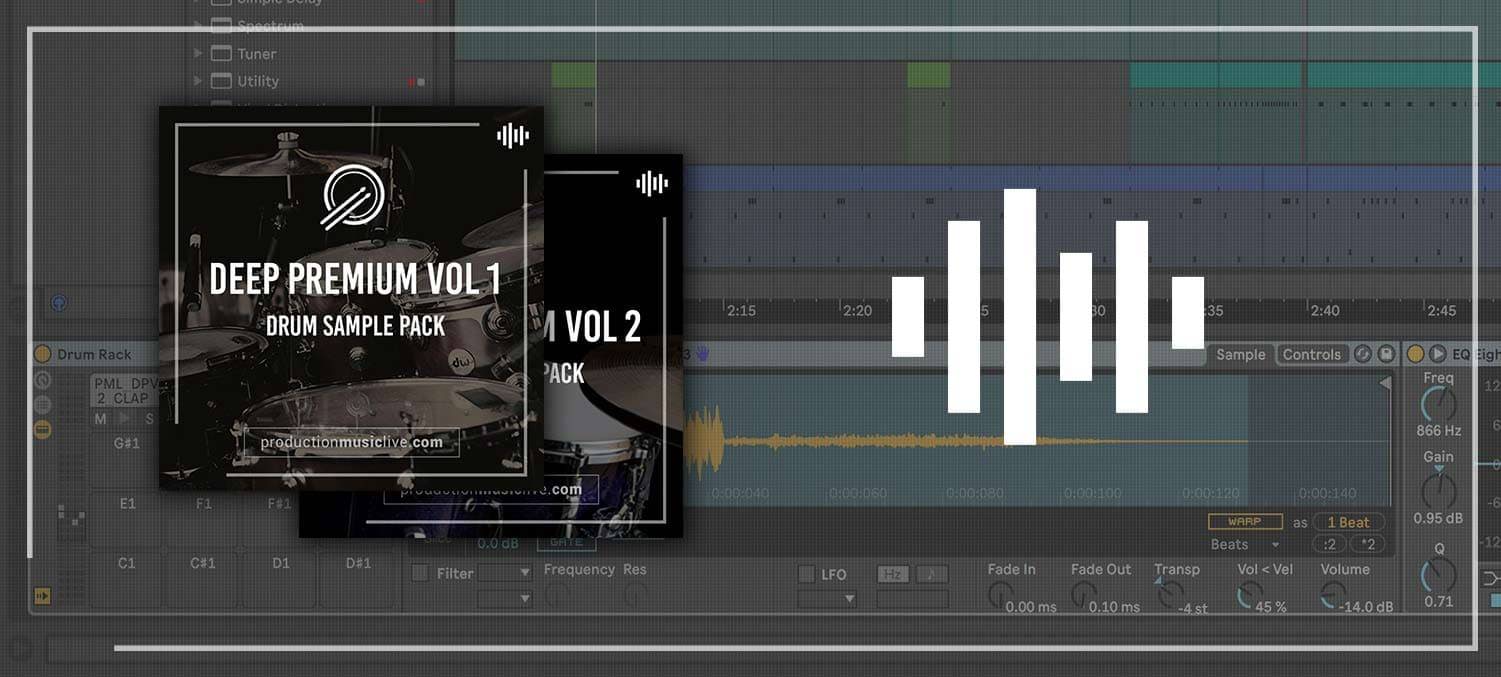 Sample Packs: Deep Premium 1+2
1500+ Samples
300+ Kicks, 160+ Claps, 150+ Snares, 350+ Percussive Elements, 230+ Closed Hihats, 100+ Open Hihats, 50+ Cymbals, 40+ Shakers, 40+ Bongos, 35+ FX Sounds, 46 Midi Files
Bonus:
808 + 909 Analog Drum Machine Samples (120+ samples)
Separate MIDI files and extra drum loops
Templates: 8 drum groove styles grouped with around 8-10 midi tracks. The midis are available separately for users of other DAWs.
Tracks made using this pack
---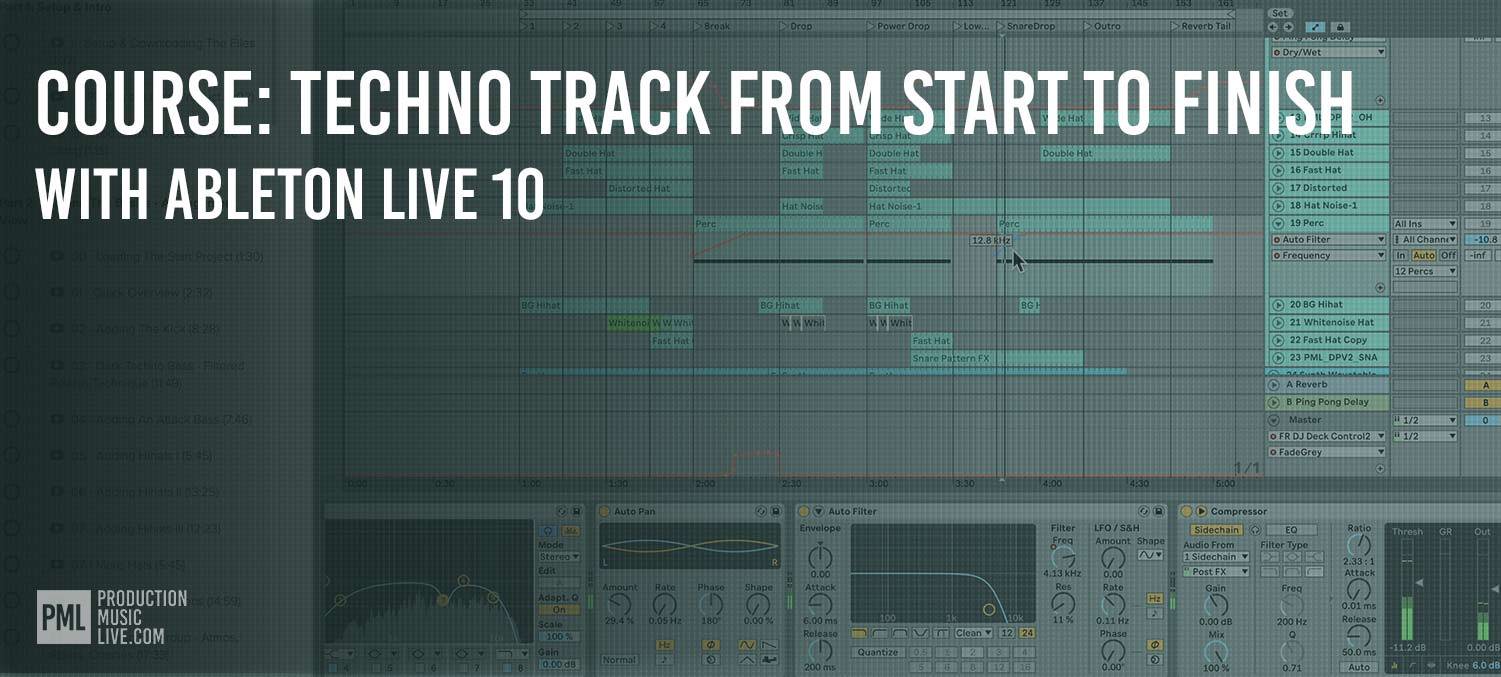 Techno Track from Start To Finish with Ableton Live 10
---
✓ A complete start-to-finish production course, watch all tutorials at your own pace, as many times as you want and then use the techniques for your own music.
✓ 25+ Studio sessions with Francois / PML
✓ 6h+ online video sessions with lifetime-access
✓ Bonus: Ableton Project File created in this course (using Ableton Live 10 (or higher) + optional Serum) and all samples used are included as well.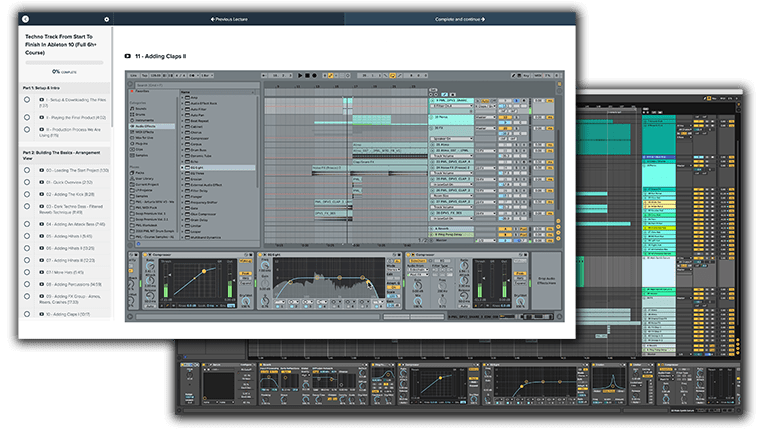 What you you will learn from this course

After having taken this class, you'll have seen a complete production process first hand, starting from nothing and working through all the different important stages of the production process, from start to finish. The track is inspired by artists like Amelie Lens, Adam Beyer, Richie Hawtin, Keith Carnal, Charlotte de Witte and labels like Drumcode.
Part 1: Setup & Introduction
In this part we are setting up Ableton, downloading the files, talking about the general workflow and getting started.​
Part 2: Building the basics (Arrangement View)
In this part we are starting with the production of a drum pattern, adding kicks, claps, high hats and other percussion elements. We then tweak those sounds to taste and add effects to make them sit nicely together. We're also adding instruments or much rather our main synths. Then, we're designing effects to support the general atmosphere of the track.
Part 3: Putting it together
This part is focussed on the track arrangement. We are discussing how to set up a typical club arrangement, where to add tiny and longer break parts, how to develop tension ​and when and how to release it. We're producing intro and build-up parts, the arrangement towards our main drop and the developments after the main drop as well as the outro.
Part 4: Working on transitions
This section is focussed on fine-tuning the arrangement, we are trying to get our transitions as natural and smooth as possible, making use of lots of tricks and effects along the way.​
Part 5: Finalizing - Mixing and Mastering
In this finalizing part we are cleaning up our project to prepare it for our mixing stage. The mixing stage is one of the most important steps before mastering, so we are trying to get everything as clean and well organized as possible. We are talking about different mixing techniques in this part too. Then we are entering the mastering stage, setting up a complete mastering chain using only Ableton built-in effects and discussing why we are choosing the elements in that way. ​
Part 6: Bonus videos​
This section contains an Ableton-refresher for everybody feeling that its been a while since their last Ableton session. These bonus sessions are great to get back into the game. Also, we are going to add all bonus sessions that are being made based on requests by the users.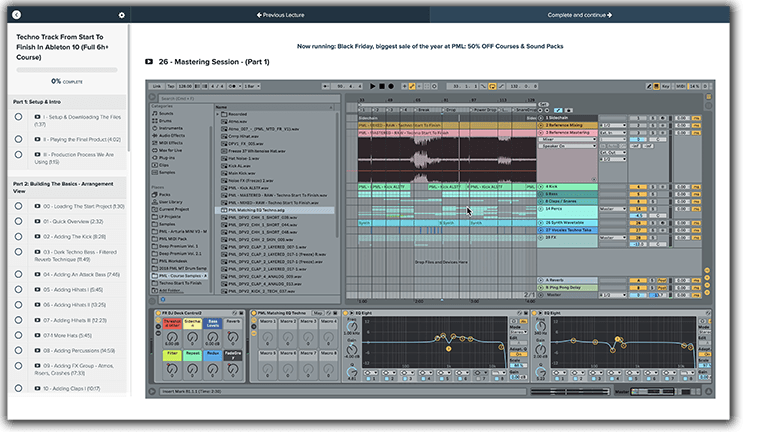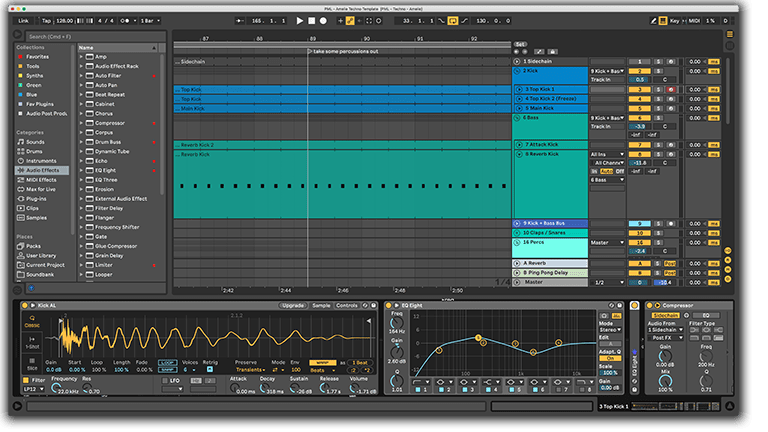 ---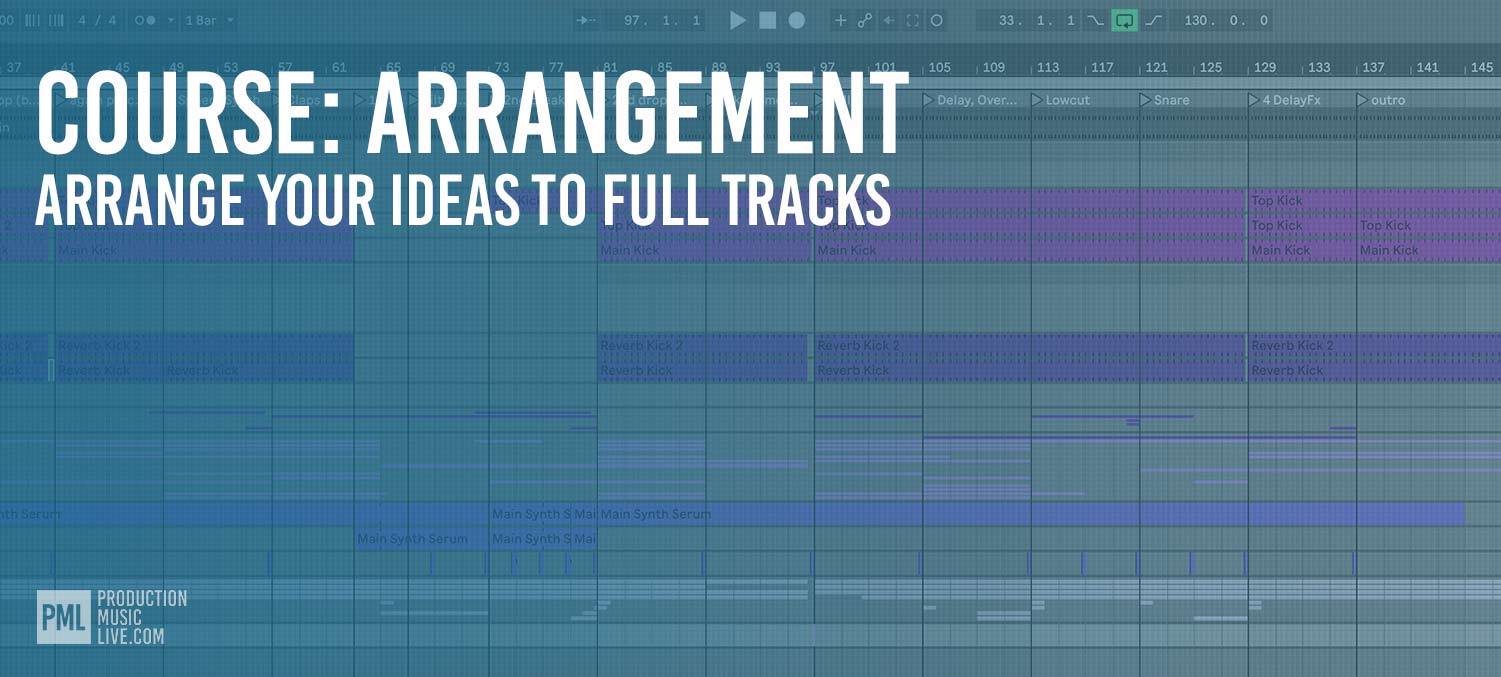 Learn The Structure Behind successful Songs
---
Ideas are not enough
There are structures and rules behind every hit song!
In this module you will learn how professional artists arrange their songs, which structures are important for your genre and train to arrange your own tracks in practical and easy to follow sessions.
Get ahead of the game and use the secrets of the industry, to write your hit faster!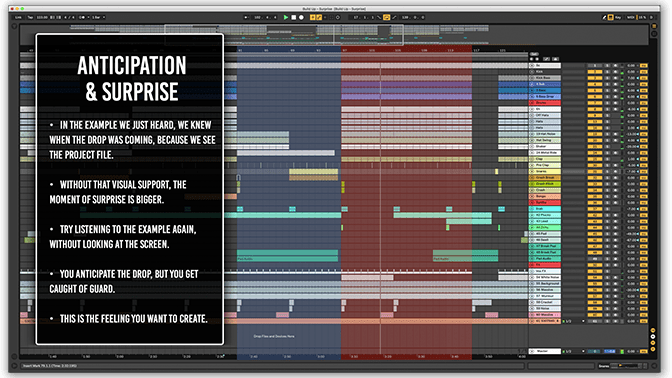 What you will learn from this course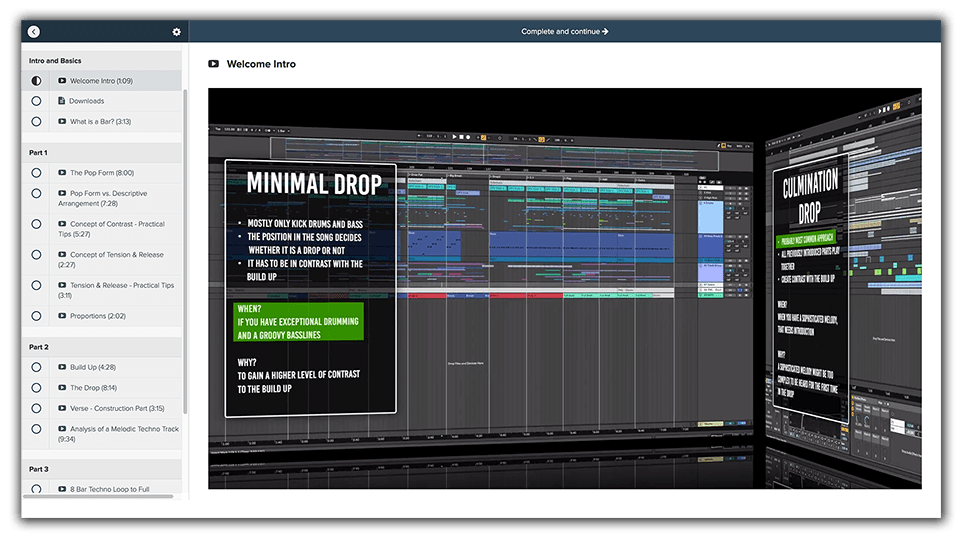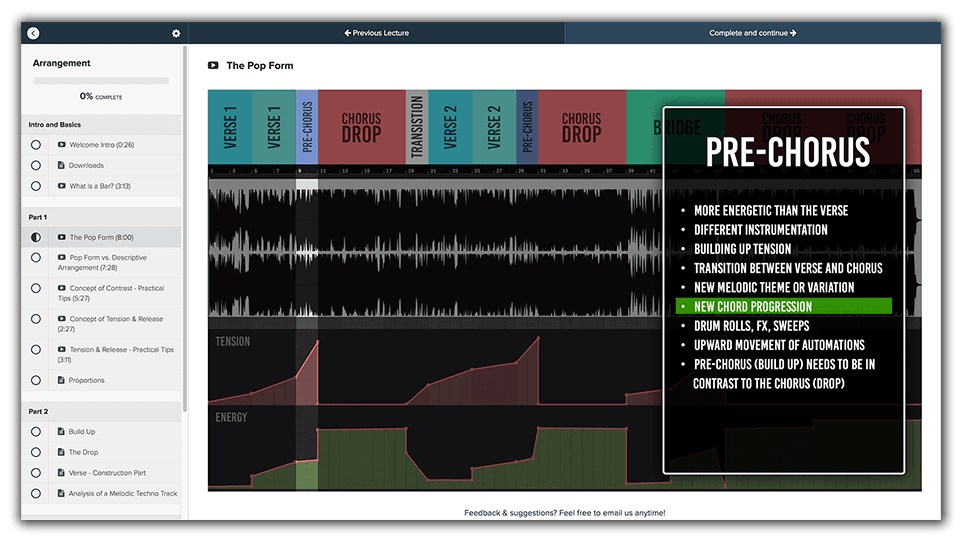 ✓ How to escape an 8-bar loop
✓ Understand the basic concept of modern music
✓ Professional tips to structure your song
✓ How to structure your song so that it will fit the requirements
✓ Practical approaches to turn your ideas into a full songs
✓ Understand the characteristics of each part of a working arrangement
✓ Tension & release
✓ Energy vs. release
✓ The pop form
✓ Concept of contrast
✓ Proportions
✓ The subtractive approach
✓ The culmination drop
✓ The minimal drop
✓ The fancy drop
✓ Verse - construction part
✓ The build up
✓ The bridge
Learn To Finish tracks with this Module
➤ escape the loop
➤ structure your song

➤ understand the requirements of each part

➤ watch us arrange a song in real time
---
Techno Bundle 2018
(Version 11/18).
Courses
✓ Techno Track - From Start to Finish
✓ Arrangement - Learn The Structure
Behind Successful Songs
Templates & Sounds
✓ Amelie Dark Techno
✓ Panorama Bar
✓ Ethereal Techno Desert
✓ Techno Vocal Pack
✓ Techno Kickdrums
✓ Deep Premium 1+2
Full Techno Bundle
(Version 11/18).
Courses
✓ Techno Track - From Start to Finish
✓ Melodic Techno Track - From Start to Finish
✓ Analog Techno Track - From Start to Finish
✓ Masterclass - Mix & Mastering Techno
✓ Arrangement - Learn the Structure
behind Successful Songs
Templates & Sounds
✓ Over 19 Techno Templates
✓ 3000+ Techno Samples, Presets & MIDI
✓ including all components of the
Techno Bundle 2018
---
Already bought one of the packs? Get in touch for individual deal!
info@productionmusiclive.com
Frequently Asked Questions
When do the courses start and finish?
The courses start now and never end! These are completely self-paced online courses - you decide when you start and when you finish.
How long do I have access to the courses?
How does lifetime access sound? After enrolling, you have unlimited access to the courses for as long as you like - across any and all devices you own.
Do I need to own specific Software / Plugins / Packs?
This page contains a section called "What's required". It contains the specific info for this product. Make sure you have the mentioned necessary software, packs and plugins installed on your system.
If you're not completely sure, hit us with a quick email.
What if I am unhappy with my order?
We would never want you to be unhappy! If you are unsatisfied with your purchase, contact us in the first 48 hours and we will give you a full refund - due to the digital download nature of the optional sound packs, we can only refund the courses parts. No refund on bulk / pack orders. One refund per person.
Where will I be able to log into my course?
The courses are hosted on another server. Once you've bought a course, you'll be getting a mail saying "Redeem your copy of "Course …"". Follow the "Confirm your account" link in that mail and you will end up on the course-platform. There, you'll need to pick your password and log in. Your profile info will be already prepared for you. You can then always log in here:
If you already have a courses account, the new course will be added to your profile (assuming you buy it using the same email address associated with that account). If you have an account but buy a new course using a different email, get in touch and we will manually add it to your existing account.
There is one way of watching videos offline for example if you are travelling with an iPad and you are not always within reach of a stable internet connection: We have activated the option of MyTeachable accounts on our videos so you can watch videos offline through the "Teachable Online Courses" iOS App.
I already own some courses/packs. Can I upgrade?
You already bought some courses / packs and want to upgrade? Get in touch for your custom offer!
Will new products be added to my bundle ?
The bundle is a snapshot including the available courses and packs at the time of your purchase. Future courses / packs will not be automatically included.
What if I have further questions?
We are available to help you with any questions, get in touch via: info@productionmusiclive.com
Software needed to follow All Courses:
✓ Ableton Live 9 Standard or higher + Xfer Serum 1.113 (or higher)
Software needed for All Sounds Pack:
✓ Ableton Live 9 Standard or higher, Massive 1.3.xx or higher, Xfer Serum 1.113 or higher.
✓ If you run into any CPU issues - we've been using 3rd gen intel i7's at around 30% - be sure to use freezing on some VST tracks just in case.
✓ Make sure to have the minimum software installed on your system for best use.
"Hi guys! I did your Writing Melodies course! Amazing! Much more complete than I expected!! Honestly, it is super complete! When I bought it, this was not clear to me! Tell the world you course is amazing! It is!" - Flavio (via Instagram)
"I just wanted to send you a small email saying this course really has been a game changer. I have learned so much in such a small time frame. Everything was explained so well I could actually follow what you were saying and copy it to my own music" - Colton M.
"Fantastic tutorial on composition! I'll be checking more of your guys stuff out" - Nathan L.