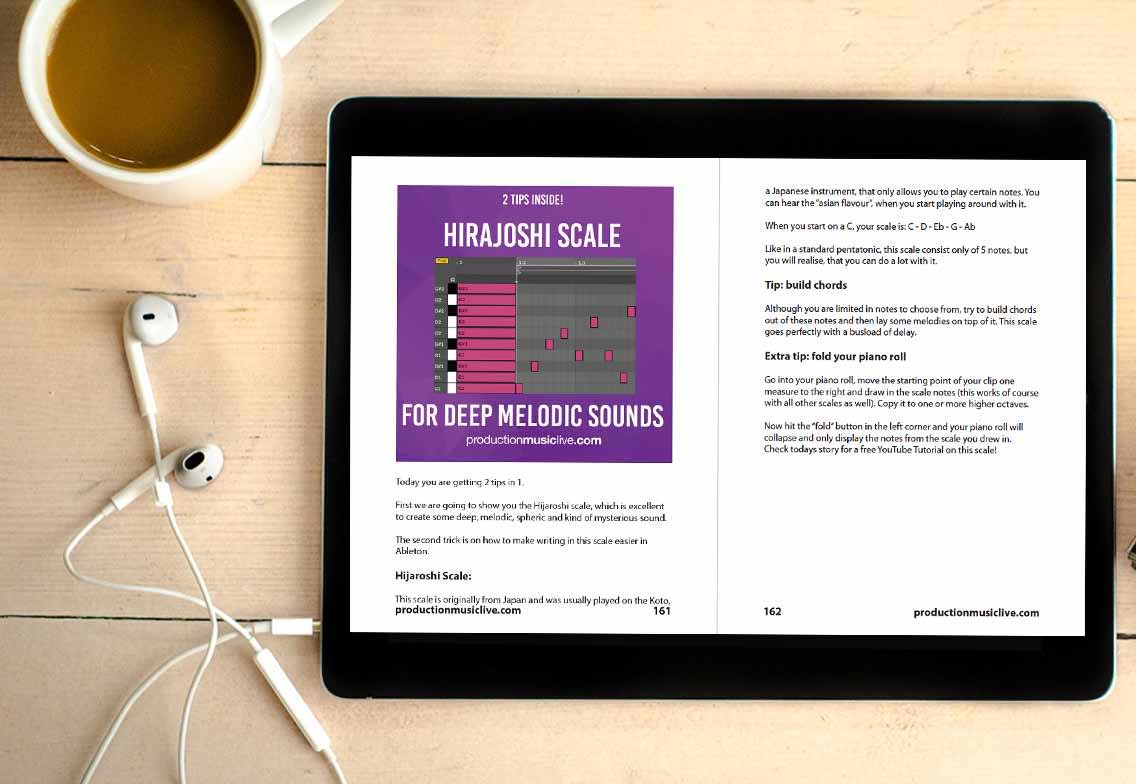 ---
In this E-Book we have collected the most powerful tips from our Instagram feed on over 250 pages, stuffed with many handy tricks for your productions.
This gives you the possibility to read them once again, archive the best tips or get a first and complete overview of our daily Instagram posts.
If you are not following us on Instagram yet: we post daily production tips ranging from tips on writing harmonies & melodies, over sound design to arrangement tricks and our mixing & mastering secrets.
Make sure to follow for tips and freebies.
---
Sections:
CHAPTER 1 – SONGWRITING
CHAPTER 2 – ABLETON TIPS
CHAPTER 3 – DRUMS & GROOVE
CHAPTER 4 – SOUND DESIGN
CHAPTER 5 – SCALES & CHORDS
CHAPTER 6 – MIXING & MASTERING
CHAPTER 7 – FREEBIES & HOW TO USE THEM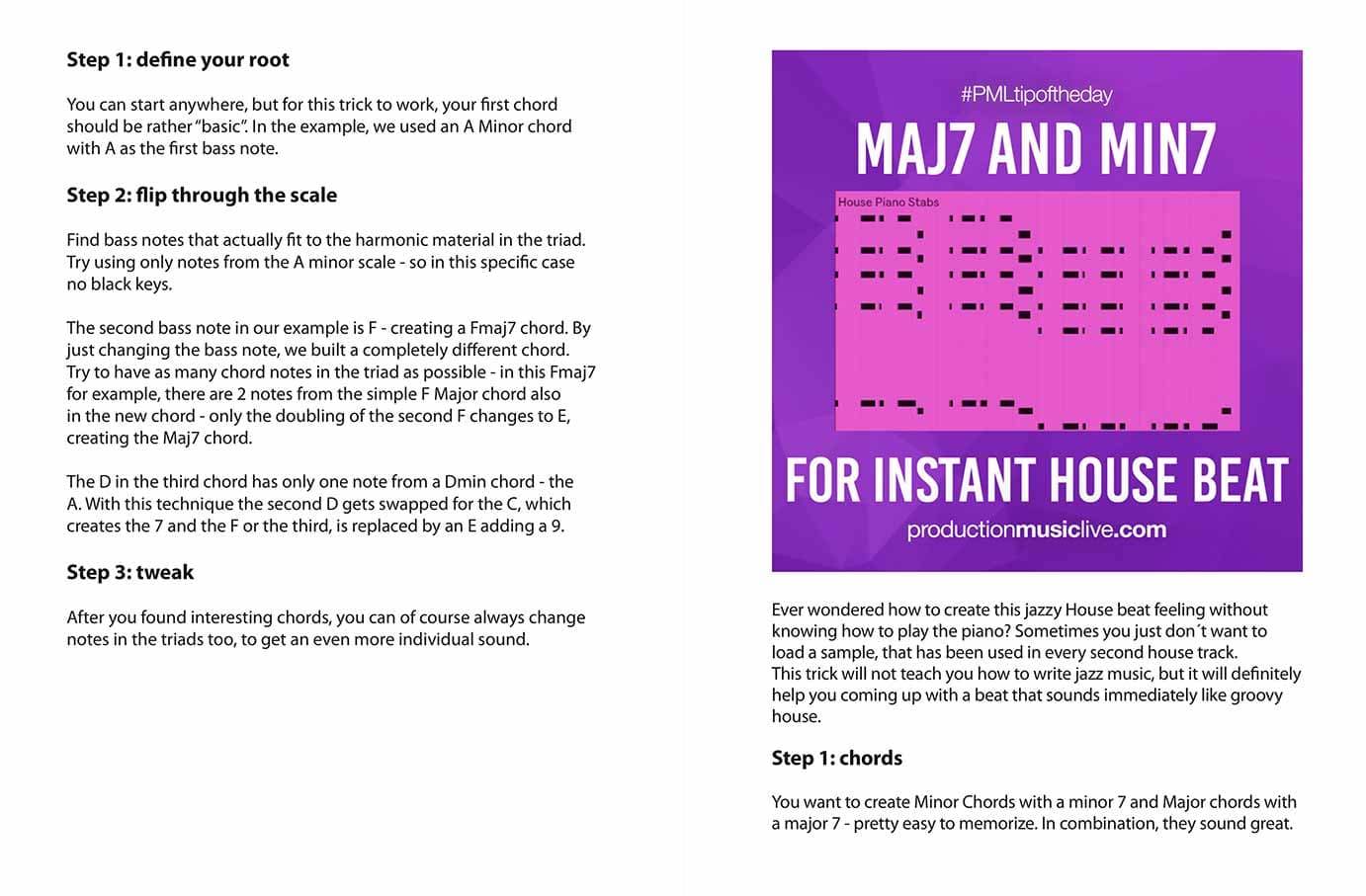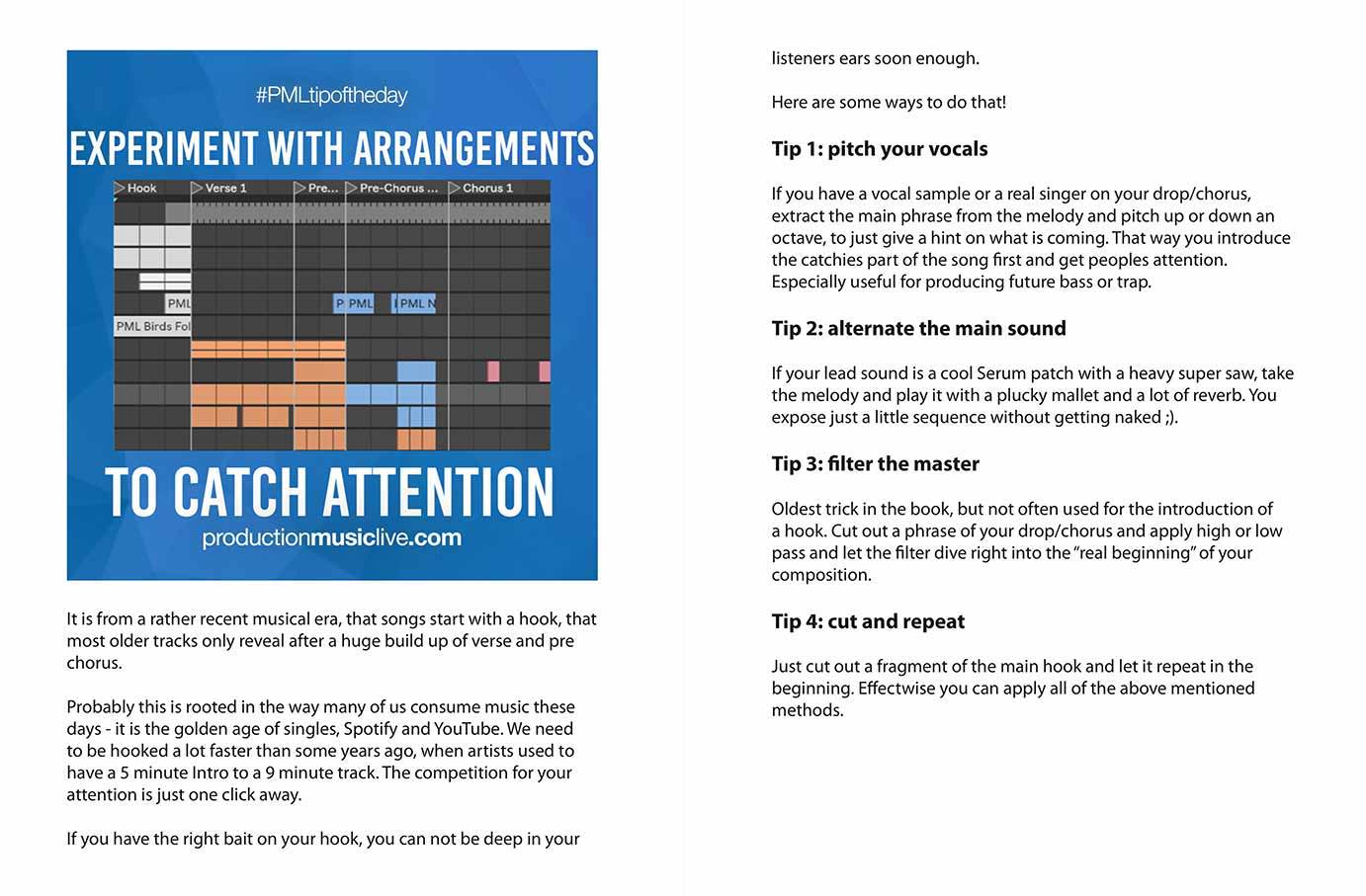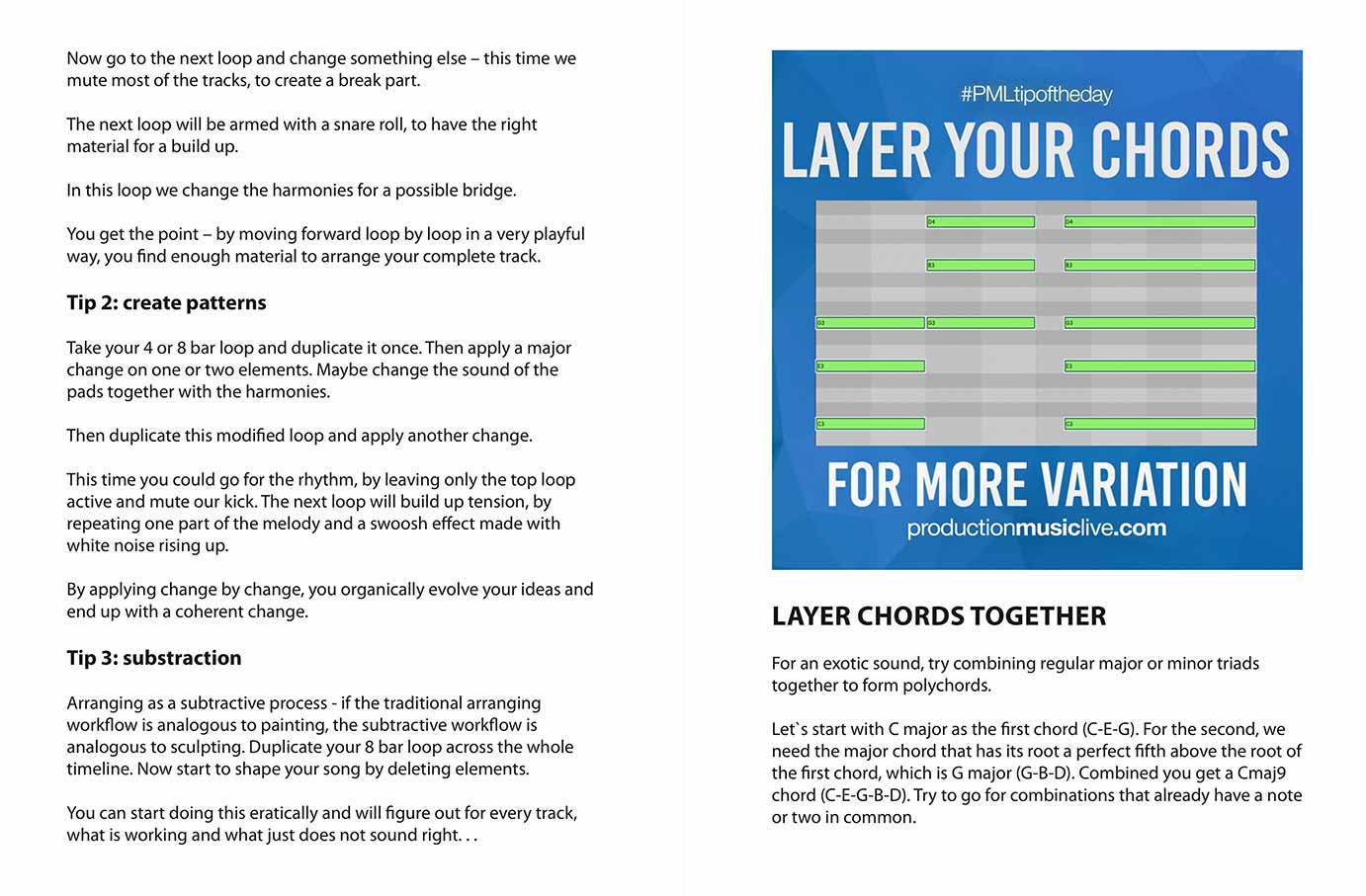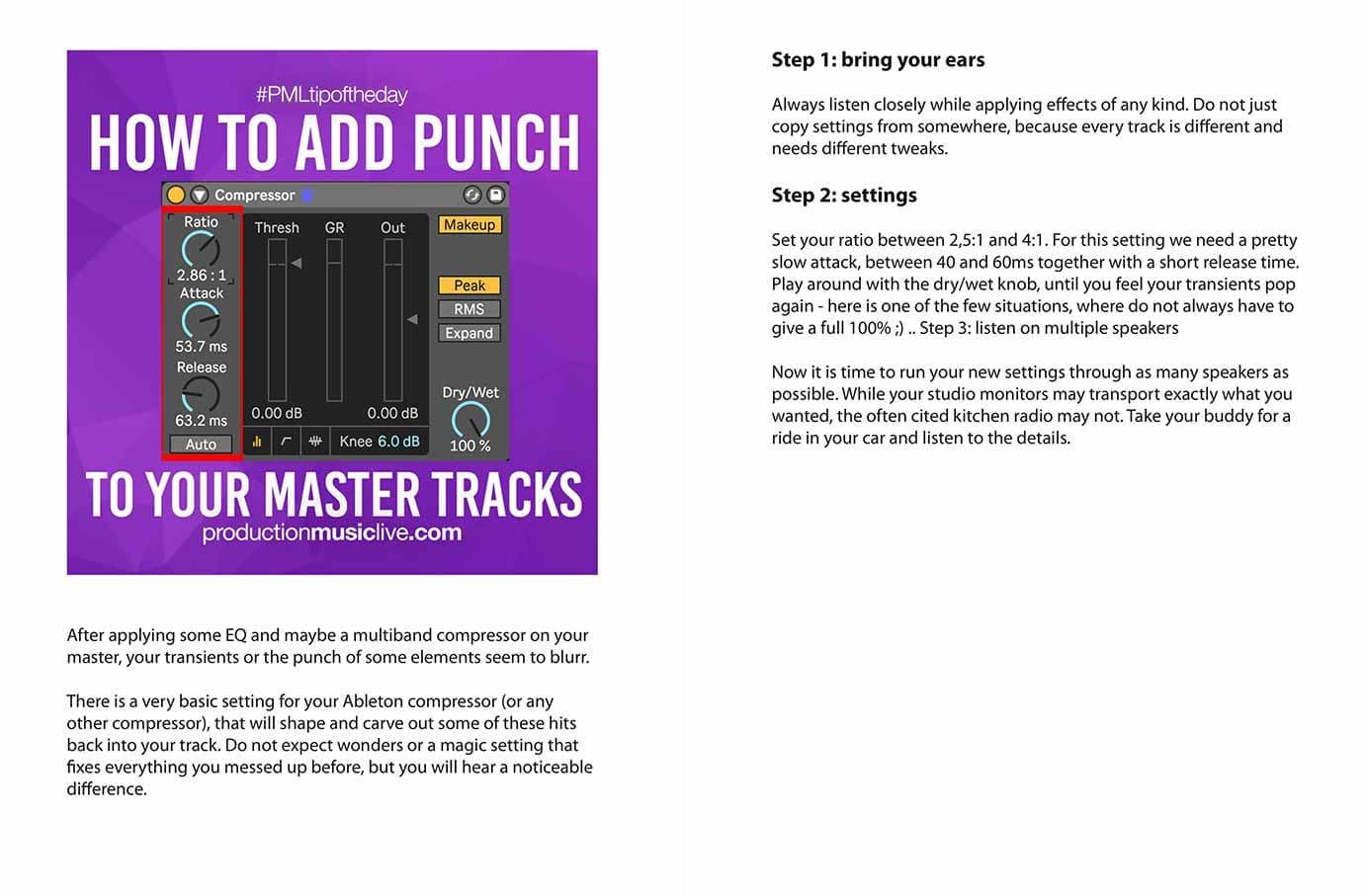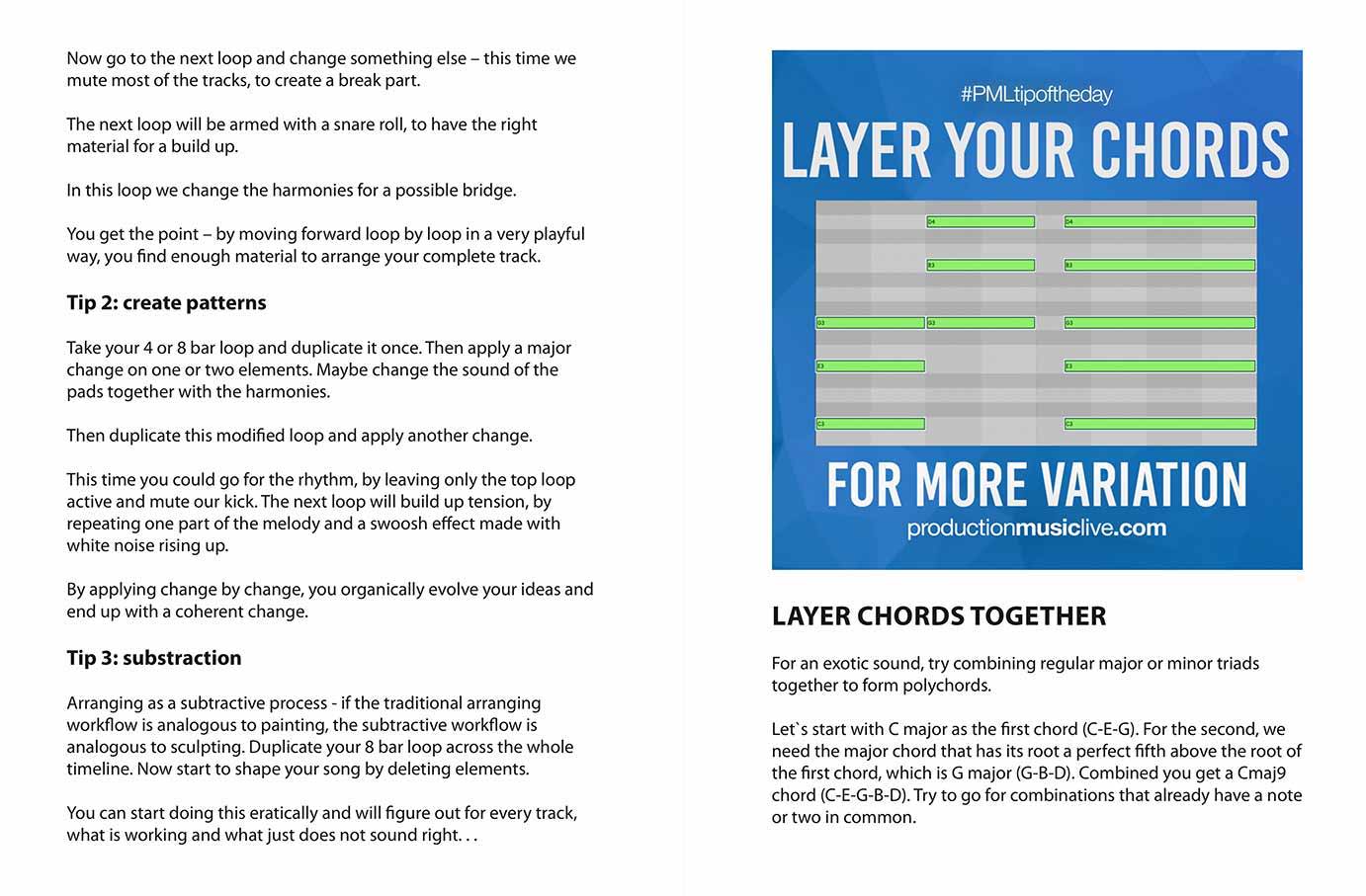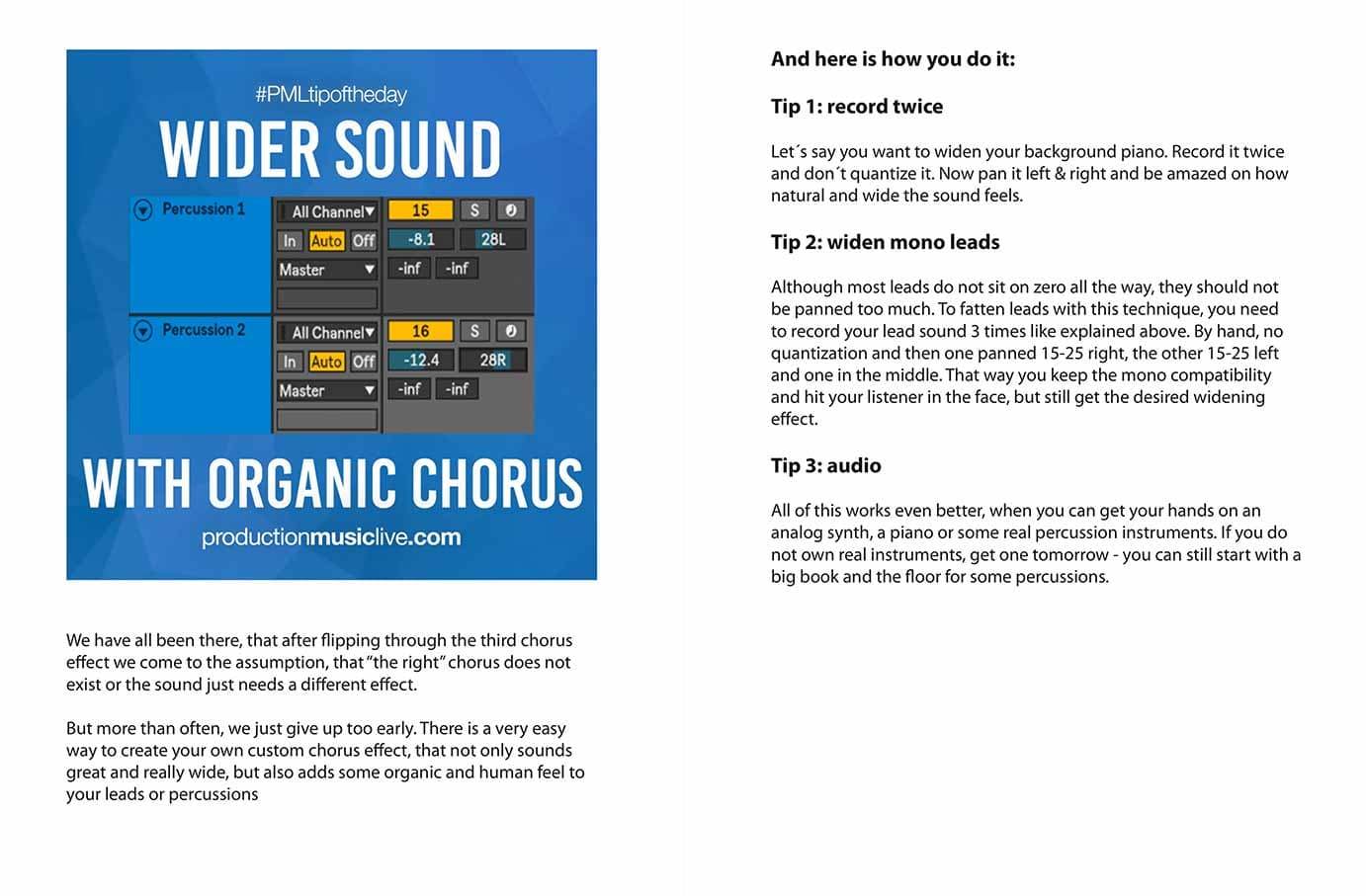 ---
E-Book: Production Tips
✓ 250 Pages with Sonwriting & Production Tips
Frequently Asked Questions
How do I download my files?
After purchase you will receive an email with your personal download link - it will be sent to the email you use for the purchase. If you don't see it, quickly check your spam folder and if you have any issues, email info@productionmusiclive.com.
You can pay with either your credit card, debit card, or PayPal. Simply add to cart and follow the instructions at checkout. Email info@productionmusiclive.com for any questions.
What if I have further questions?
We are available to help you with any questions, get in touch via: info@productionmusiclive.com
Can I save money by getting one of the bundles?
Yes absolutely. It's always the best value - better than bulking up single orders in your cart.
Do you have further questions?