---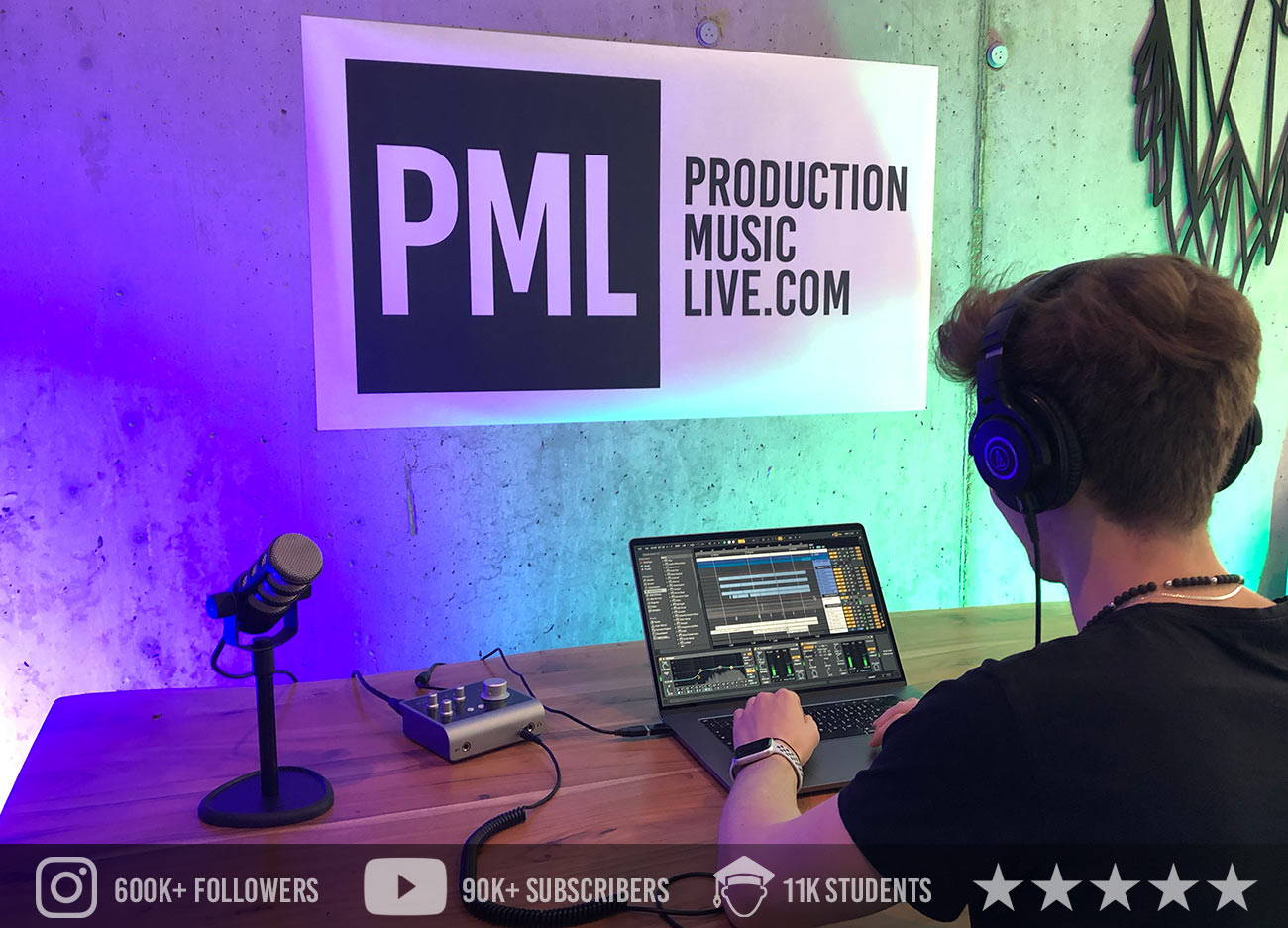 ---
---
"This was a real kickstart to my production career!" Paulo C.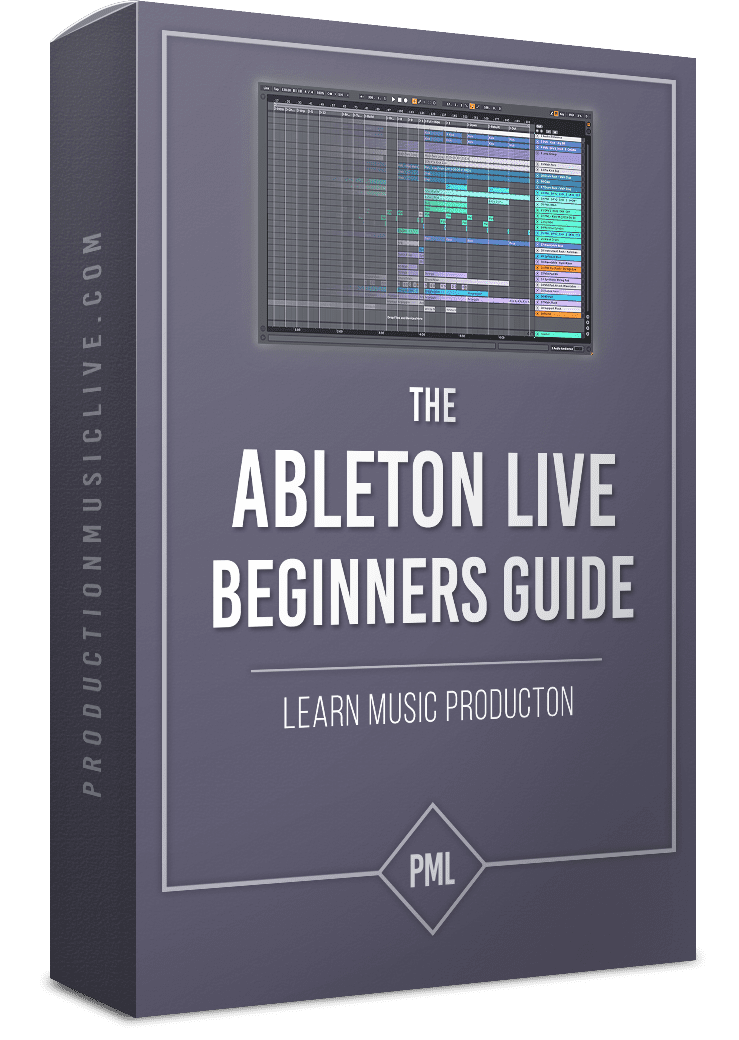 MASTER ABLETON LIVE

workflow, shortcuts, tips & tricks

BUILD A SONG FROM START TO FINISH

the complete process, step by step, in great detail

FINISH MORE TRACKS FASTER

escape the 8-bar loop, understand modern arrangements

WRITE AMAZING CHORD PROGRESSIONS

chords, scales, from the basics to complex progressions

MAKE IT SOUND GOOD EVERYWHERE

the complete mixing process, all techniques, Ableton only

LOUDER AND BETTER SOUNDING TRACKS

the full mastering process, stop the confusion
---
Step-by-step music production lessons, starting with ...
Learn the complete process! Start-To-Finish.
Pick up tricks and skills, save valuable time. Learn new techniques and apply them to your own productions right away.
---
---
4 KEY SKILLSETS TO FINISH YOUR MUSIC
Practically learn music theory and how to write great chord progressions and melodies.
Learn techniques to take your ideas from basic musical structures to full song arrangements.
Make sounds that fit perfectly, develop your own presets and sound unique.
Balance, cleaning, eqing, compressing, sound enhancing, to get pro results.
✓ Beginners Bundle
✓ 6 curated full length PML online courses
✓ Lifetime-access
✓ Project Files, Samples, Presets needed to follow courses are included.
✓ Bonus: Deep Premium Vol 1 Sample Pack
Tip: You already bought some courses / packs and want to upgrade? Get in touch for your custom offer!
---
Our Promise
If you follow the schedule and course instructions, you will have written, produced, arranged & mixed your own track in Ableton Live in less than 20 days - or you get your money back!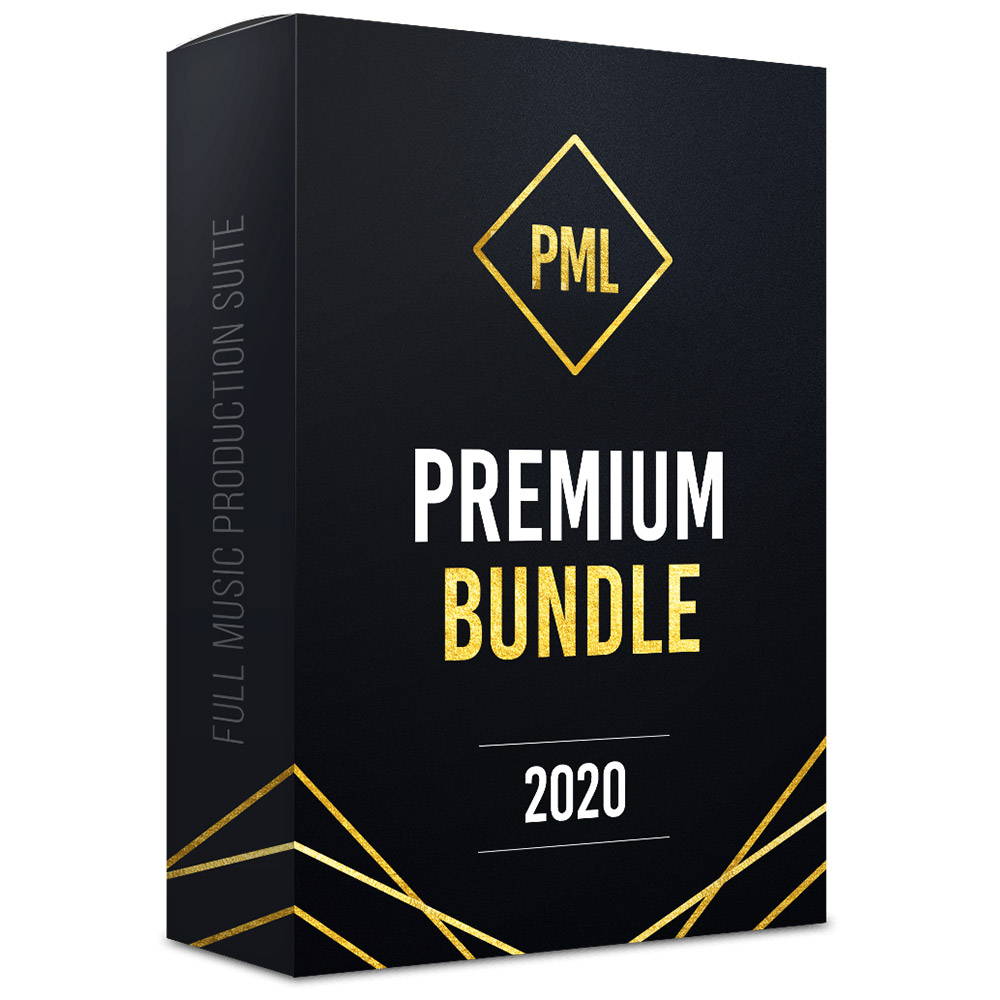 ✓ All Ableton Courses (FL Studio excluded)
✓ Lifetime-access
✓ All Templates (FL Studio templates excluded)
✓ All Sound Packs ✓ All MIDI Packs
✓ (save more than 70% compared to single prices)
Tip: You already bought some courses / packs and want to upgrade? Get in touch for your custom offer!
---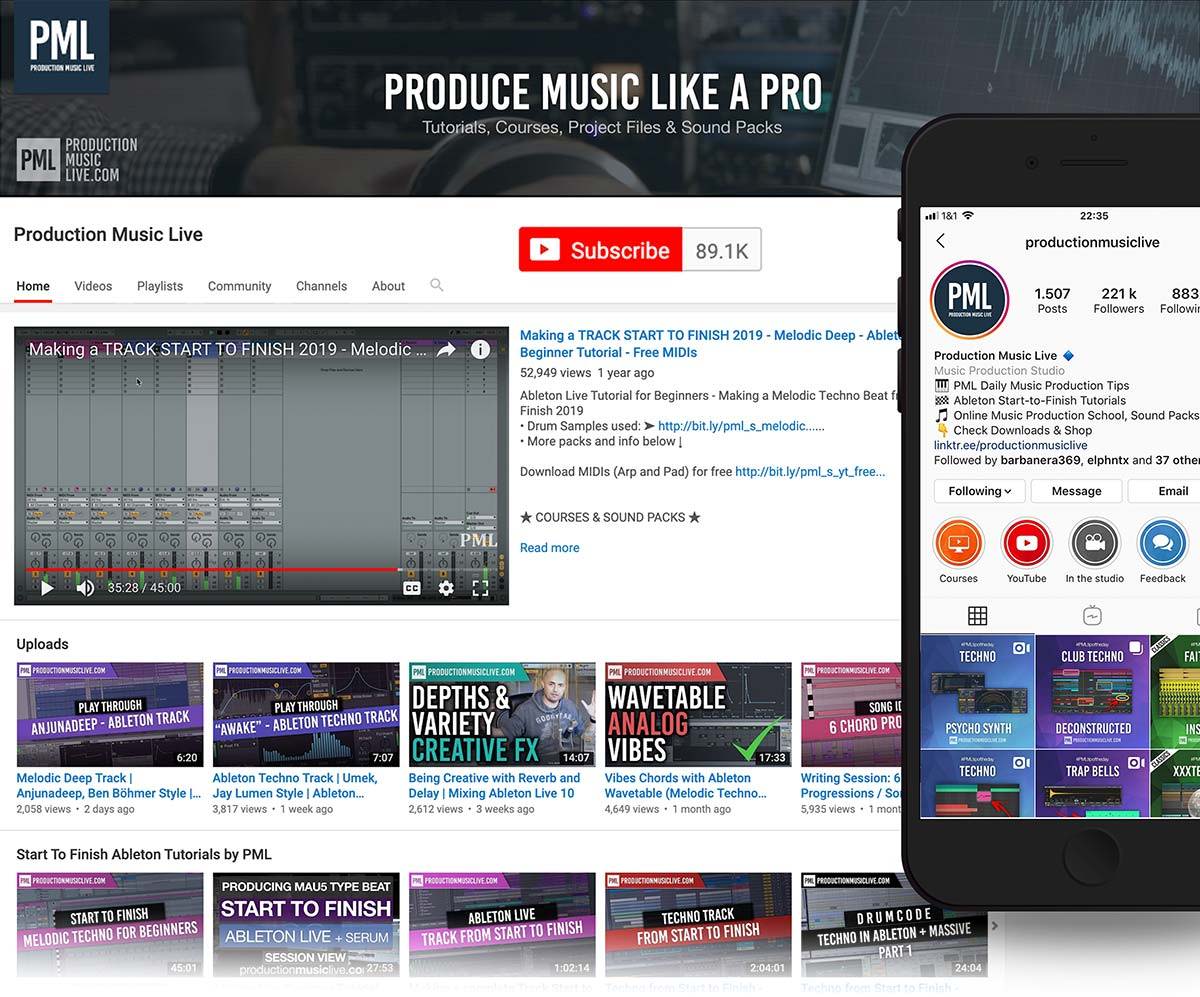 ---
FOLLOW US ON INSTAGRAM (click)

---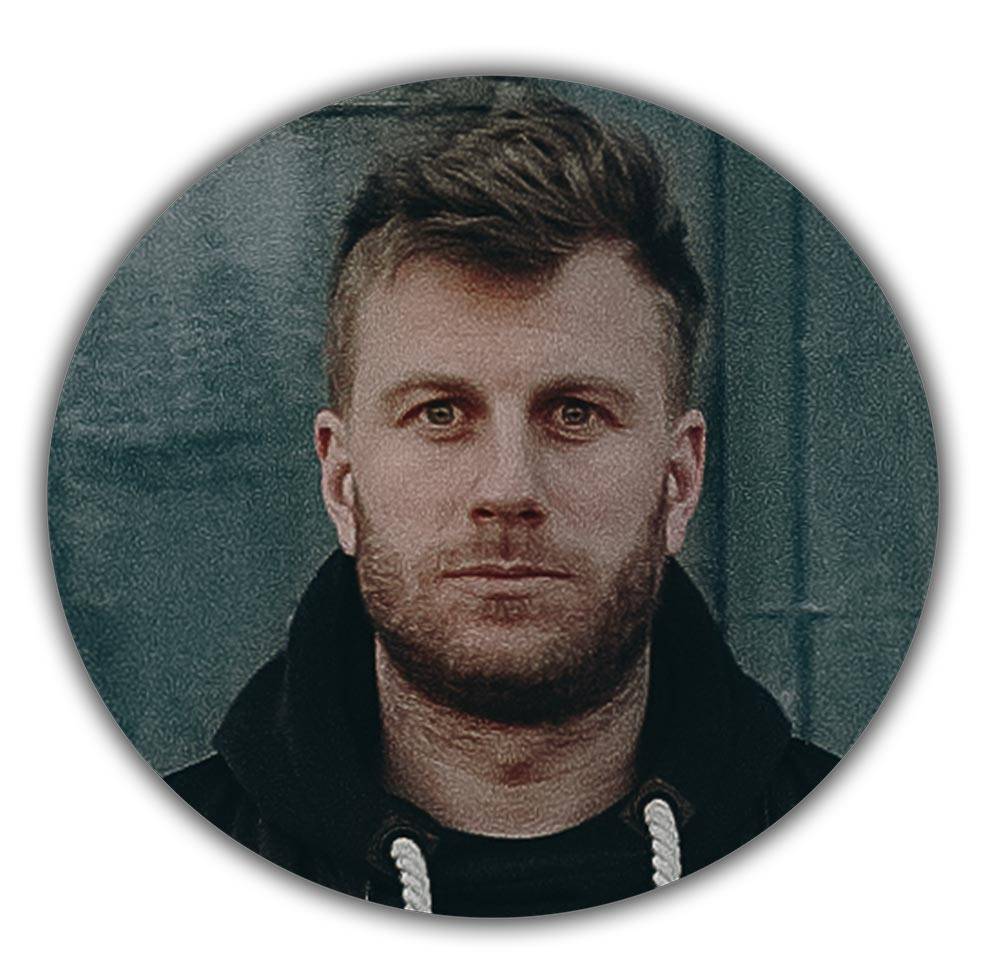 Johannes Menzel - Techno Producer from Berlin Germany
His song "Retaliate" got played by no one else than AMELIE LENS, UMEK, and many other top Techno DJs right now.
"When I heard the samples from the Deep Premium Pack II back in the day I was instantly hooked and knew I have never heard better sounding and better fitting drum samples for the sound I wanted to do, but could not quite get together. After I bought the first samples I fell in love with some synth presets, before I took all classes on sound design to make my own sounds. In the meantime we started cooperating and I have access to all sounds and samples (which is great), but I also contribute a lot of templates and samples myself. I am very happy for the opportunity to present my sounds to the big PML community and hope everybody out there now feel about my packs how I once felt."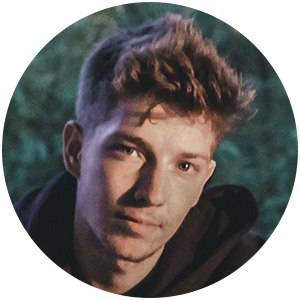 Nervz - EDM / Trap producer from Poland
"The courses were so concise and easy to follow that I almost got a little addicted, since I wanted to learn more and more. I really felt the improvements in Ableton instantly, but I also got better as a producer over all, because I could dive into new genres like Techno or Deep House which I had never done before. I fell like I am bi-lingual now, since I do not only speak FL Studio, but also Ableton ;)"
Of course we could not be happier for his success and the fact that he just moved to Germany where we operate and became a full time member of the PML team. Go check him out on Spotify, too!
Frequently Asked Questions
When do the courses start and finish?
The courses start now and never end! These are completely self-paced online courses - you decide when you start and when you finish.
How long do I have access to the courses?
How does lifetime access sound? After enrolling, you have unlimited access to the courses for as long as you like - across any and all devices you own.
Do I need to own specific Software / Plugins / Packs?
This page contains a section called "What's required". It contains the specific info for this product. Make sure you have the mentioned necessary software, packs and plugins installed on your system.
If you're not completely sure, hit us with a quick email.
What if I am unhappy with my order?
We would never want you to be unhappy! If you are unsatisfied with your purchase, contact us in the first 48 hours and we will give you a full refund - due to the digital download nature of the optional sound packs, we can only refund the courses parts. No refund on bulk / pack orders. One refund per person.
How do I access course files, if any are included?
If you're getting the basic course option, a download link will be provided above or below the video of the first or second lecture of the course (usually named 'Setup & Downloads'). In case you're getting the course with one of the pack options, the additional packs will be delivered to you via email.
Where will I be able to log into my course?
The courses are hosted on another server. Once you've bought a course, you'll be getting a mail saying "Redeem your copy of "Course …"". Follow the "Confirm your account" link in that mail and you will end up on the course-platform. There, you'll need to pick your password and log in. Your profile info will be already prepared for you. You can then always log in here:
If you already have a courses account, the new course will be added to your profile (assuming you buy it using the same email address associated with that account). If you have an account but buy a new course using a different email, get in touch and we will manually add it to your existing account.
There is one way of watching videos offline for example if you are travelling with an iPad and you are not always within reach of a stable internet connection: We have activated the option of MyTeachable accounts on our videos so you can watch videos offline through the "Teachable Online Courses" iOS App.
Can I save money by getting one of the bundles?
Yes absolutely. The offered bundles give the best value by far with an extra discount of at least 30% on the usual shop prices. Including more sound packs, you'll get a perfect start to dive deeper. You'll be able to reverse engineer the project files and discover how to improve your own productions.
Will future courses be automatically added to my bundle?
The bundle is a snapshot including the available courses and packs at the time of your purchase. Future courses / packs will not be automatically included.
What if I have further questions?
We are available to help you with any questions, get in touch via: support@productionmusiclive.com
Software needed to follow Courses:
Minimum Setup
✓ Ableton Live 9.7 Standard
Optimum Setup
✓ Ableton Live 10.6 Standard
---